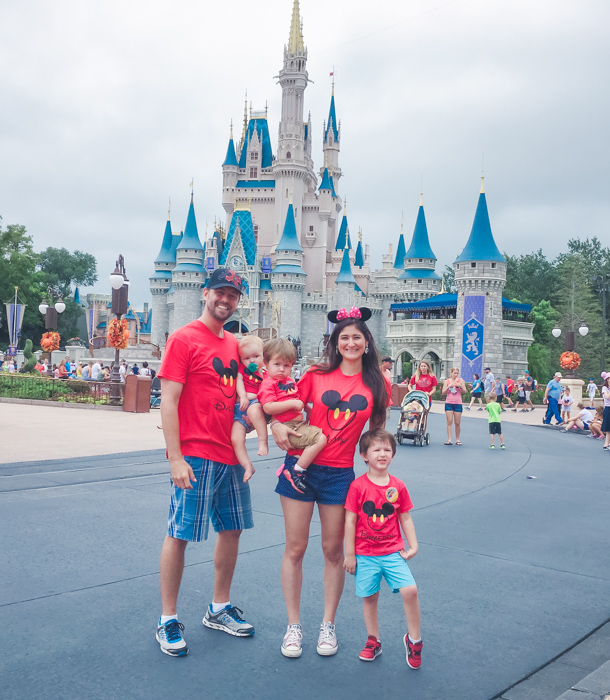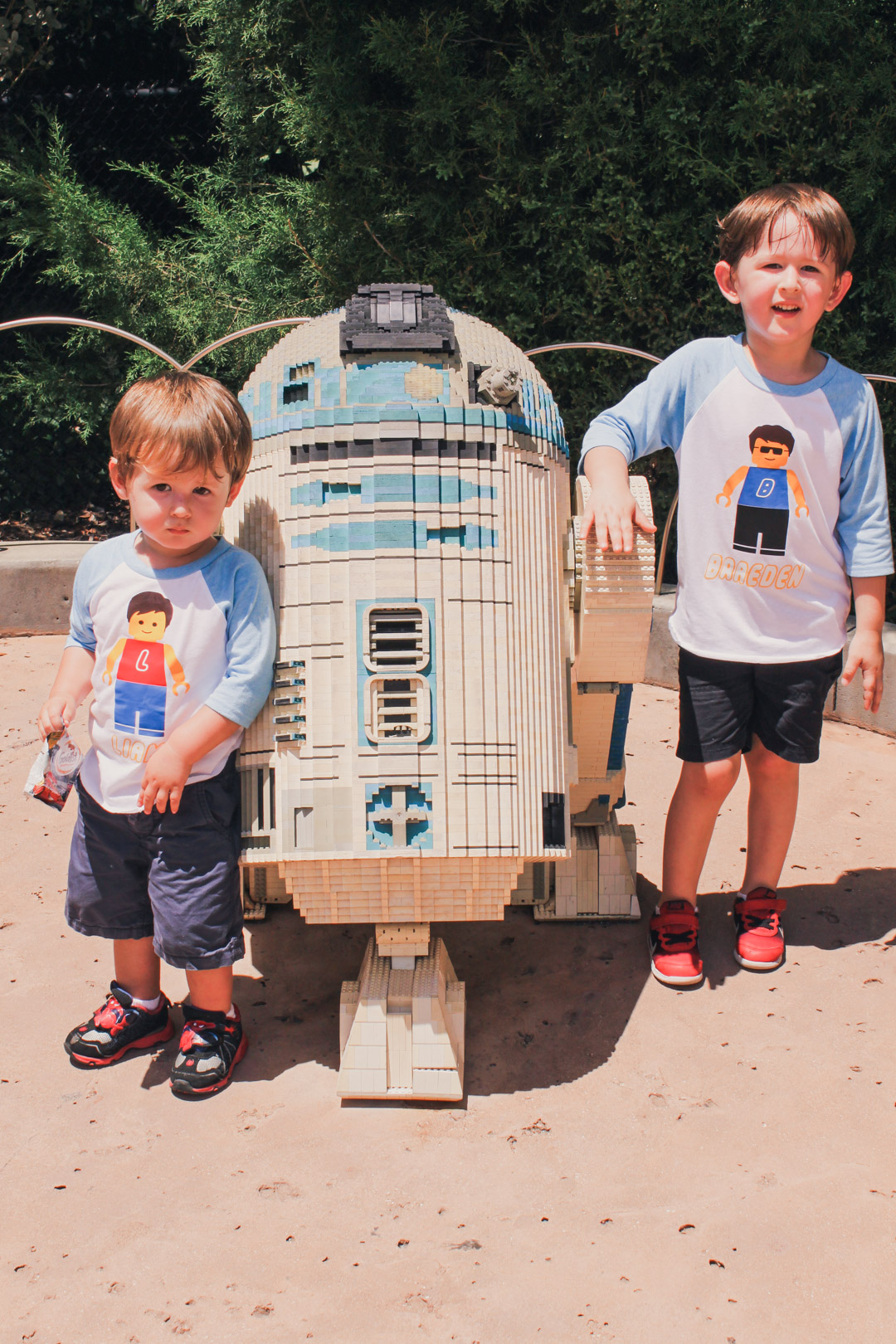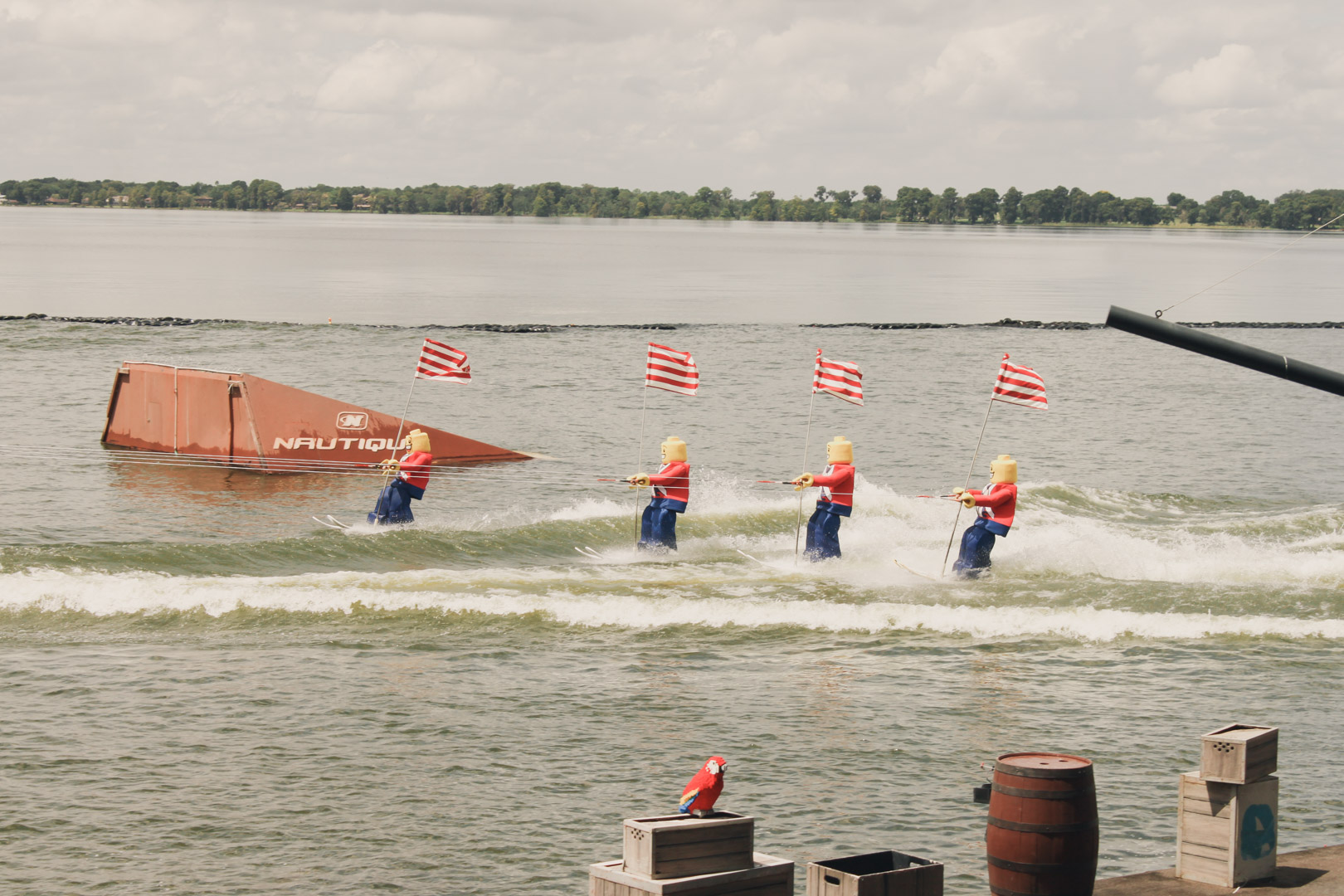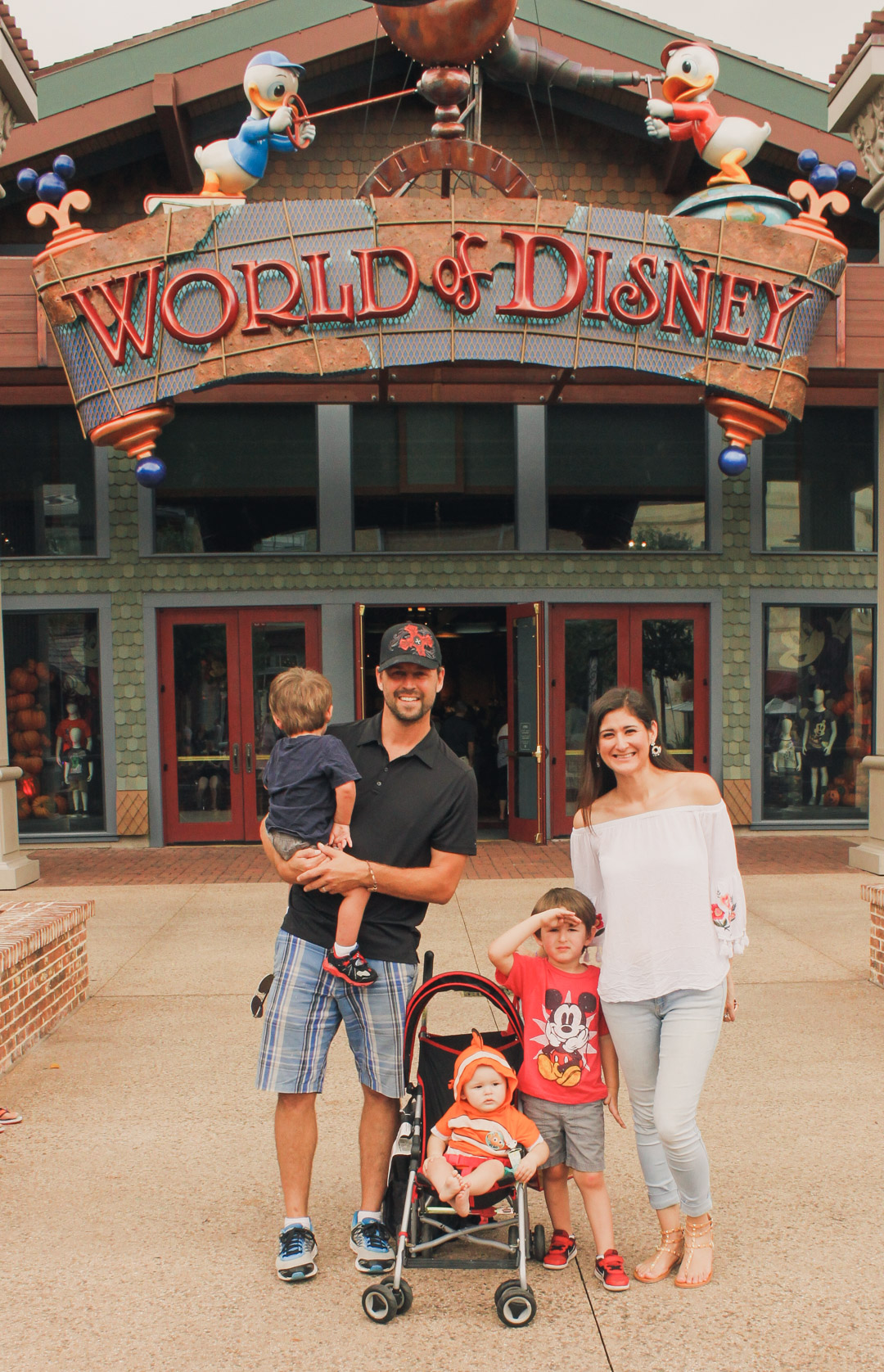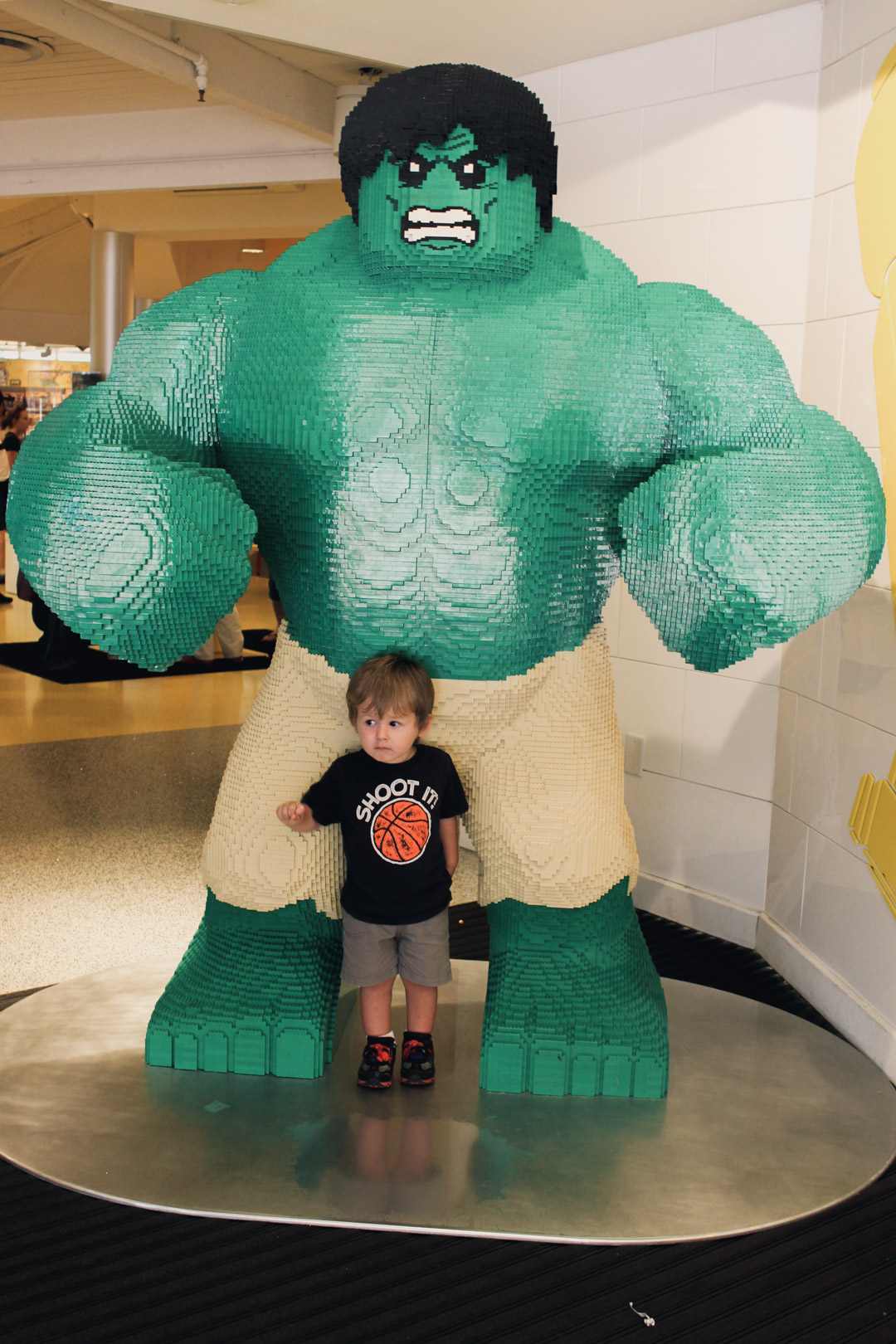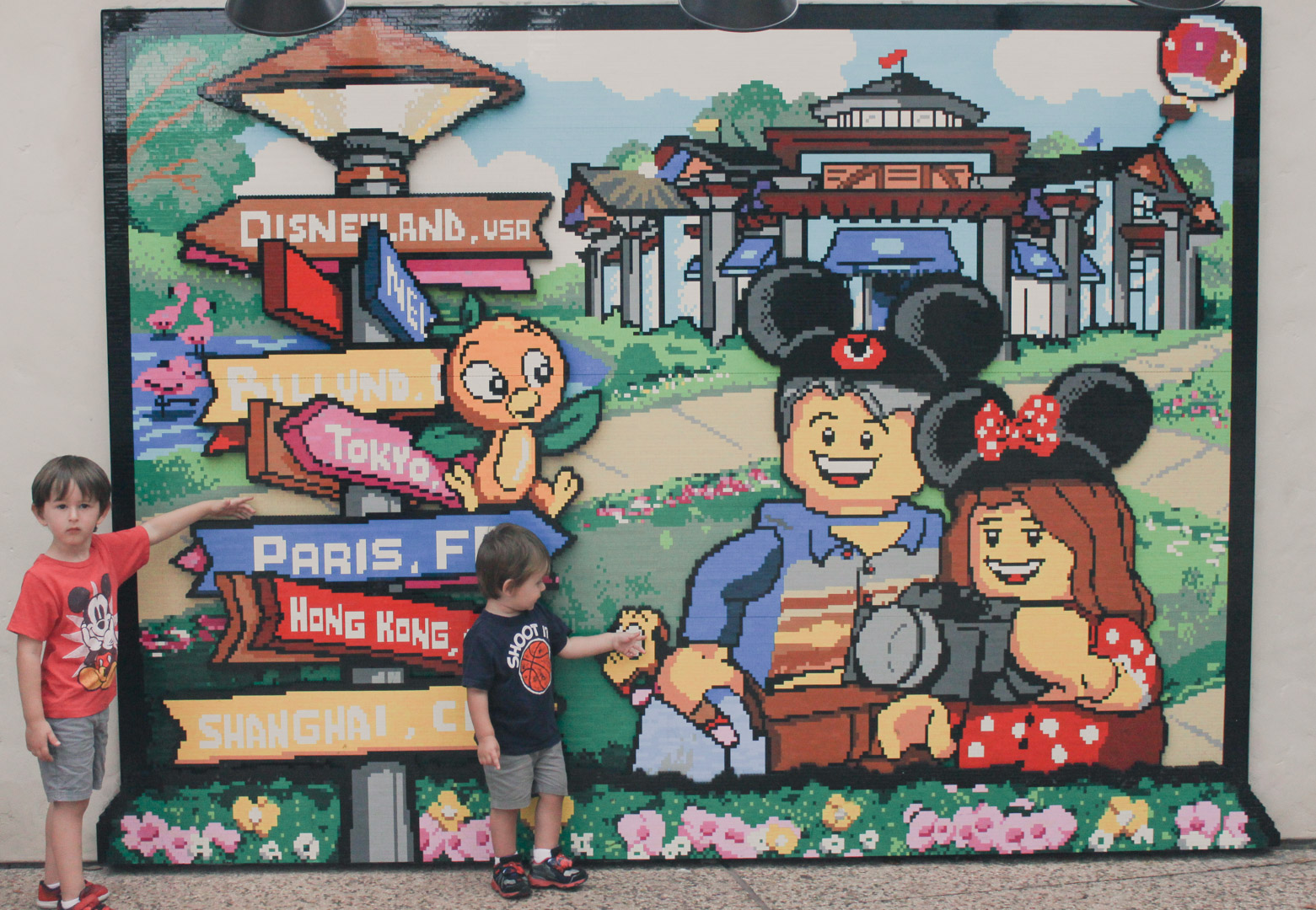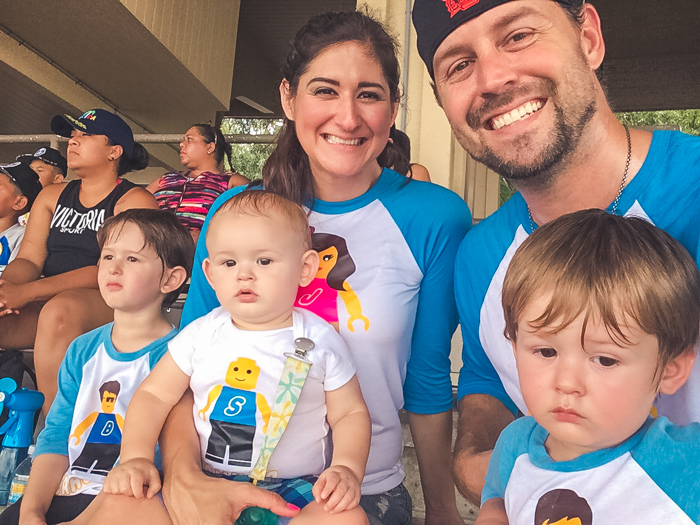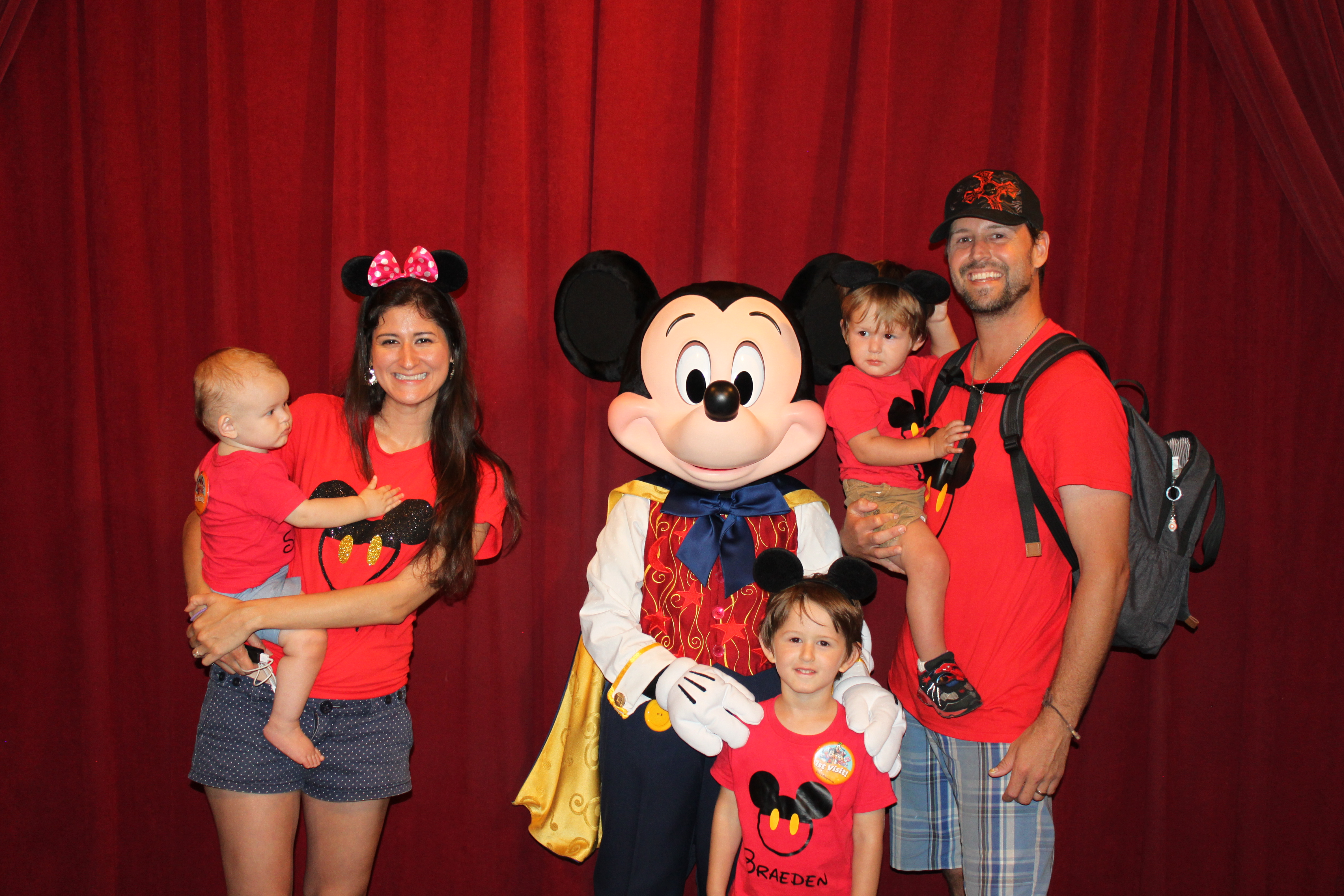 One year ago, my family and I went on a vacation to Disney World and Lego Land for 10 days. Why am I writing about this now? Well to celebrate and to give you a look at what it is (was) like traveling to Disney and Lego Land with toddlers.
Rewind one year ago, my 3 sons were 4, 2, and almost 1 years old. You can read all about our stay here, but here is the synopsis; we planned One day at Disney and One day at Lego Land. We ended up staying longer due to Hurricane Harvey.
I was an exclusively nursing mom with 3 little boys. These are the choices we made and the hindsight 1 year later. They say hindsight is 20/20. Here's what I learned.
Why we chose ONE day at each theme park
This was for many reasons but the biggest ones was because of their ages. We reasoned that since they were so little though they would have a lot of fun, they probably wouldn't remember much of the trip long term anyways.
Another reason we chose one day only instead of going to all of the Disney parks was how much they would be able to handle in one week.
Hindsight
We were right. A year later, there isn't much that they remember about the time there. Things they enjoyed more they seem to remember. Meeting Mickey Mouse along with the other characters is one of them. Also, buying their favorite toys from the park souvenir stores. Other than that zero… zilch.
Another reason we chose one day only instead of going to all of the Disney parks was how much they would be able to handle in one week. Based on their ages, we didn't think they would be able to handle so many activities without rest days in between.
Hindsight
For our family this was a good idea for our family. Instead of going to the all the parks we had days in between pool days, playground times, and splash pad outings.
This gave them some time to recoup before the next themed park day.
We stayed ALL DAY at each park
Literally, ALL. DAY. From open to close at Disney's Magic Kingdom and about 1 hour from closing at Lego Land. Apparently, we don't mess around. HA!
We intentionally planned this for Lego Land since it was about a 40 minute drive from the hotel we lodged at. For Magic Kingdom, it wasn't much of an option.
Riding the shuttle there from our hotel, the only option was to drop off in the morning and pick up at night. We stayed at a Disney Good Neighbor hotel which was extremely close to Disney, but it wasn't a Disney resort hotel.
Hindsight
This probably wasn't the best idea. It ended up working for us though. While at each park, we rented strollers which the kids ended up napping in throughout the day. This gave them enough stamina to stay the whole time.
Had the not napped though, it could have been disastrous. Naps and snacks are key.
We rented strollers
This was and is a nonnegotiable for going to any theme park with toddlers. Even my 4 year old got tired of walking and used the stroller many times throughout the day.
The strollers helped out with nap time, getting around the park faster, since have to make it in time for your fast past slots and little legs don't move quite as fast as adults can.
Hindsight
Best idea ever! I STRONGLY recommend renting a stroller. You can rent them from the park themselves or their are businesses that will drop off the stroller at the park and pick them up from your hotel!!
As I mentioned, my kids got to take naps in them but also they have room for all of your bags, water bottles, souvenirs, etc. The diaper bag (we use a backpack) gets heavy with all of the extra supplies that is needed. We just threw it in the stroller.
We went at their pace
When they wanted breaks we took them. We sat, ate snacks, hung out and people watched. There is so much to do and see at each park. Shows, parades, character meetings, and rides, we saw the must see things but we also missed some shows I wanted them to see.
Hindsight
Even though we missed a few shows and events. They were happy and content just being their and not having to rush to the next thing. I am all for them not having tantrums at Disney. That sounds like an oxymoron to me. lol.
We didn't purchase the Disney Memory Maker Package
We have a D-slr at the time it was a Canon Rebel. We reasoned that since we had a relatively nice camera we wouldn't need to purchase the MM package. The majority of our pictures were taken on our iPhones or our Rebel.
Hindsight
Looking back, I would say it is worth the extra money to buy the Memory maker package. Many of our pictures came out blurry. Also, when you are there in the moment you don't want to miss it. When you are taking pictures with your professional camera, you miss the moment with your kids and what ever is happening. When you purchase the package can know you will have good quality photos plus you will have had the uninterrupted moments with your family.
Tips for Disney
Rent strollers
Bring lots of snacks and water.
Shop at the candy shops they LOVE it.
Get their right at open to see the opening show then go straight to the back of the park and work your way up. You will avoid some lines for those rides.
If you have the option, take the shuttle home during the midday/hottest part of the day.
Pack hand sanitizer, they touch everything.
Use fast passes to meet characters. At this age it's one of their most favorite things.
Of course, buy them souvenirs. Ours sat down in the shade to play with them too.
Clip a battery powered fan to the stroller.
Bring a water mister and fan to keep them cool.
Tips for Lego Land
Rent a stroller
Bring lots of snacks and water
Do the indoor stuff during the hottest times of the day.
Watch the water show, its covered and a really good show to see, my kids loved it and so did my husband and I.
Bring a water mister and fan to keep them cool.
Clip a battery powered fan to the stroller.
Take them to play in at the playground near Ninjago land.
Go in September and during the weekday. Almost no lines at all! We rode so many rides over and over again.
Be prepared for rain and some rides to shut down.
The lego store was another favorite kids.
Overall this park has more age appropriate activities for toddlers, preschooler, and early elementary age.
In hindsight, I would do it all over again maybe a little differently, such as not stay the whole day. We had a great time, although I will say we are skipping our Disney Trip this year until they are a little older.
Also in hindsight, my now 5 year old still talks about how much fun he had at Lego Land to this day. I assume it is because it was less crowded and therefore less overwhelming.
Have you traveled to Disney and Lego Land with toddlers? What tips might you add to the list? I would love to know! Tell me down below in the comment section.
XO,
Jenni