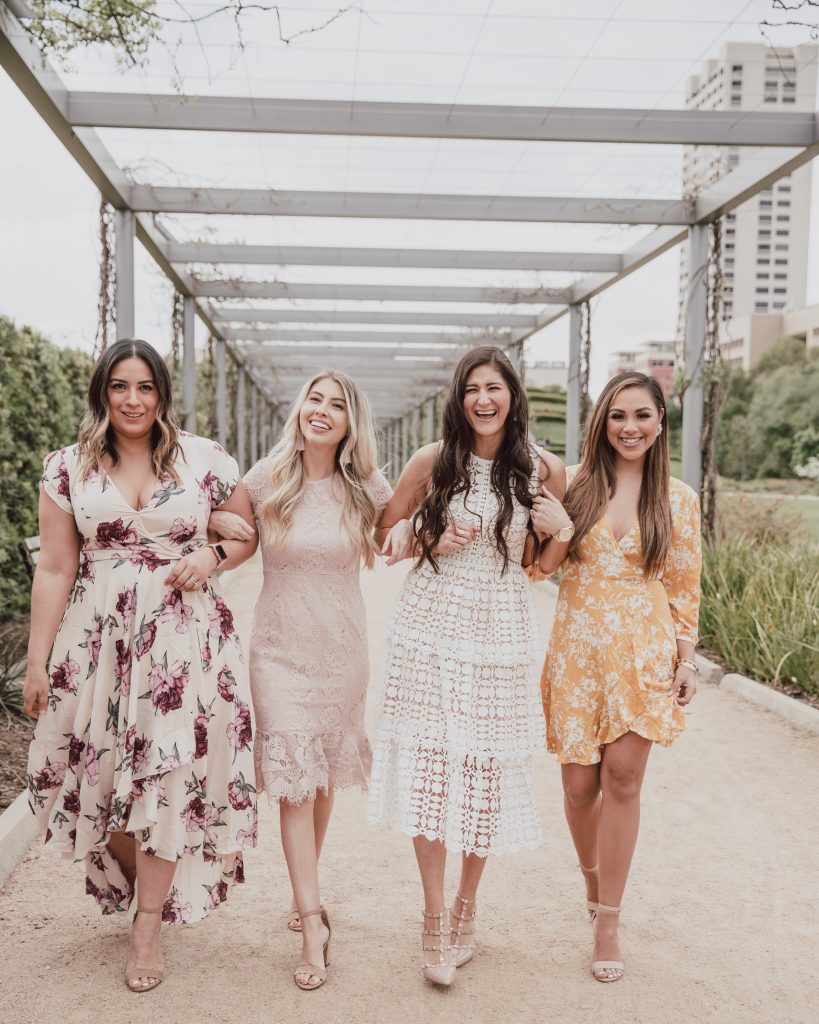 With Easter around the corner, I am sharing with you 5 Easter Dress styles for any function you may be attending this Easter. Whether you are attending a church service or a family brunch these Easter Dresses you will keep you looking cute and on trend too.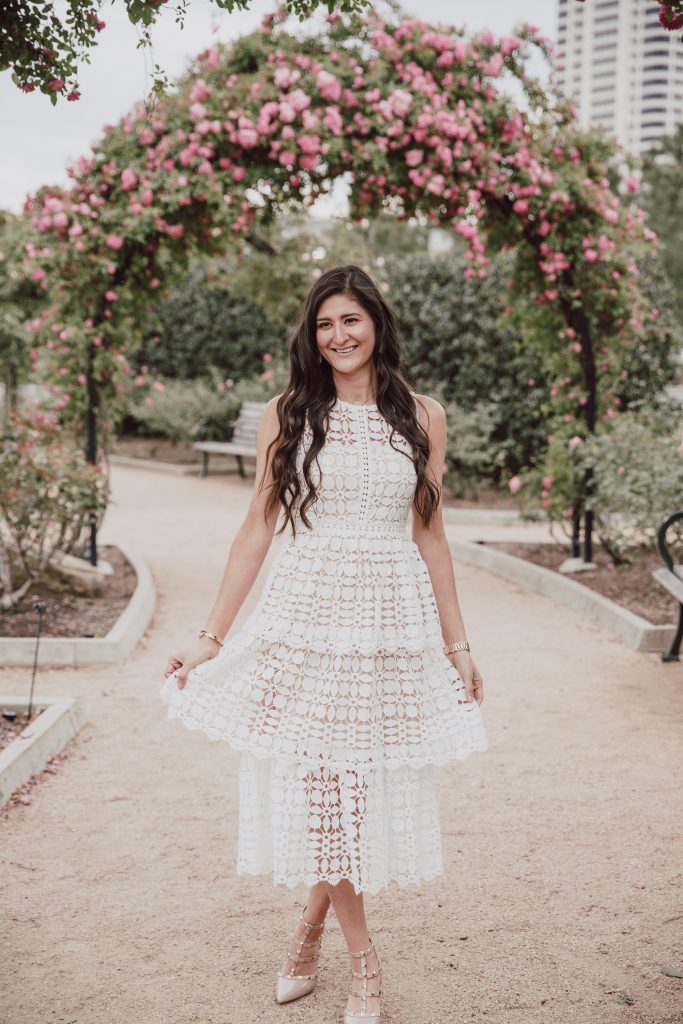 All of theses dresses are affordable at under $100. Many of them can be worn to other occasions after Easter as well, such as brunches, showers, weddings, rehearsal dinners, etc.
These dresses have been sponsored by Lulus. We have received them for a special tv segment that I will be hosting on April 9, 2019 on Houston Life.
The models had the opportunity to choose they dresses themselves and I think it helps show each of their different styles and personalities.
Casual Friendly Option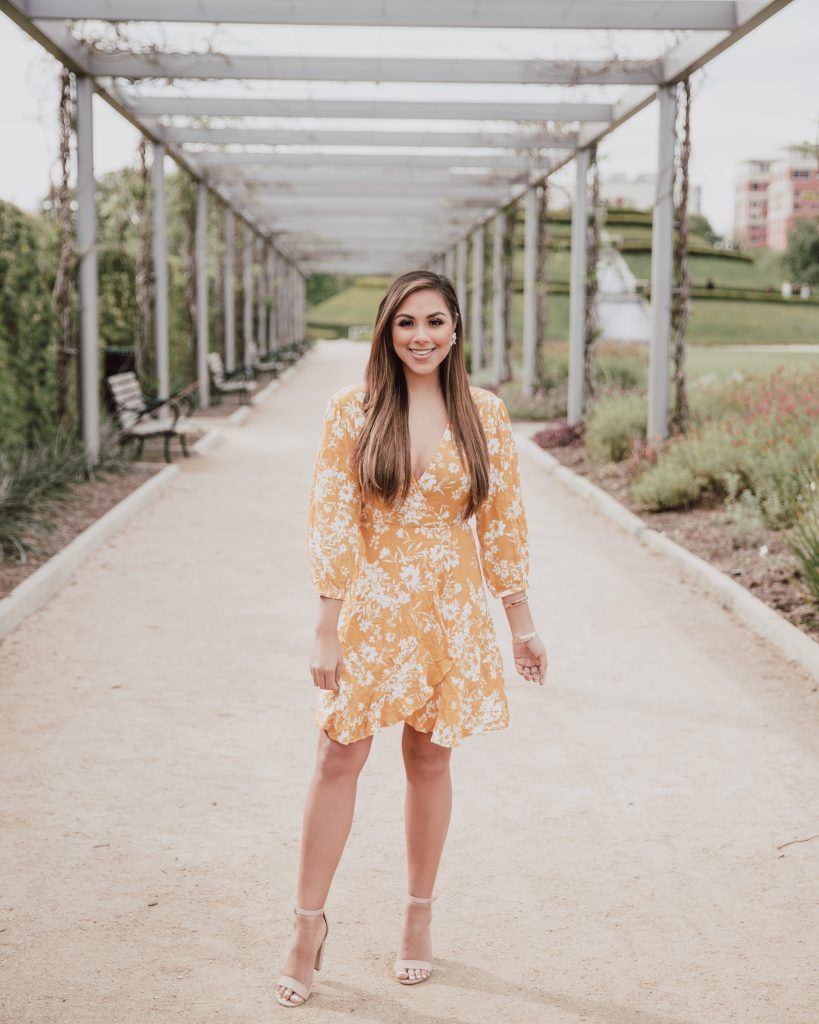 Eliana is wearing a mustard yellow wrap dress. This dress is so cute and such a great options for the woman who is wants to look cute for Easter but still wants to be comfortable.
I love the details of the dress such as the ruffled hem line and the 3/4 sleeves with a button detail. It is such a cute and stylish dress.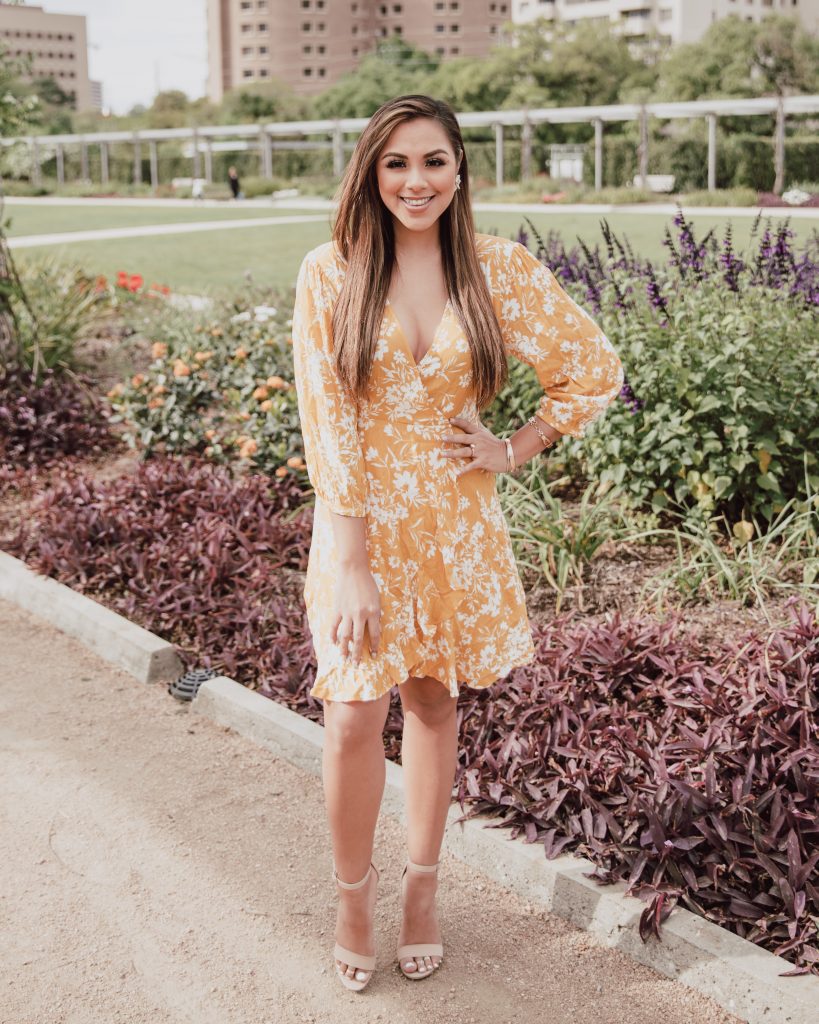 One of the best things about this dress is that you can dress it up with heels or dress it down with sandals, flats, or sneakers. The floral design is so pretty and in for spring right now.
This dress only cost $56. It is so affordable and adorable as well.
Sunday Best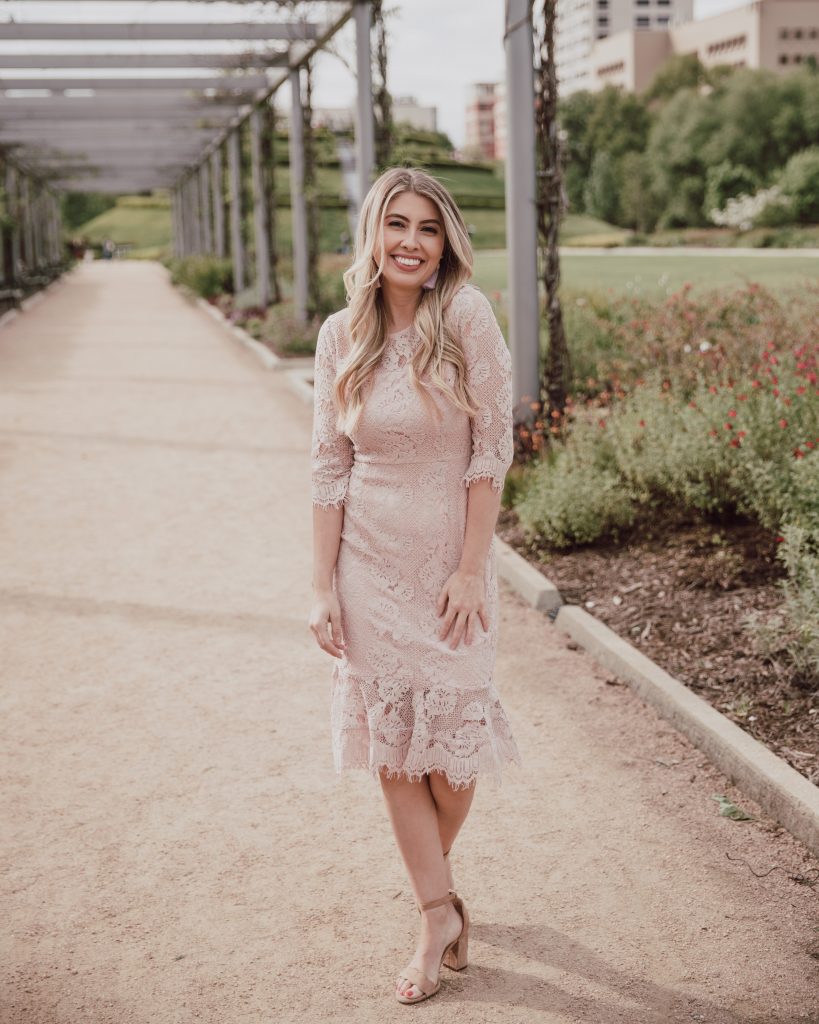 Many people attend church on Easter with their families. This blush pink lace body con is such a great option for the church-goer. Millie wears it so well. She looks stunning in it.
It's is so feminine and modest as well. I love that it is still form fitting but keeping in line with modesty. It has a beautiful floral design all throughout the lace. The ruffles at the bottom add such a pretty feminine touch to it.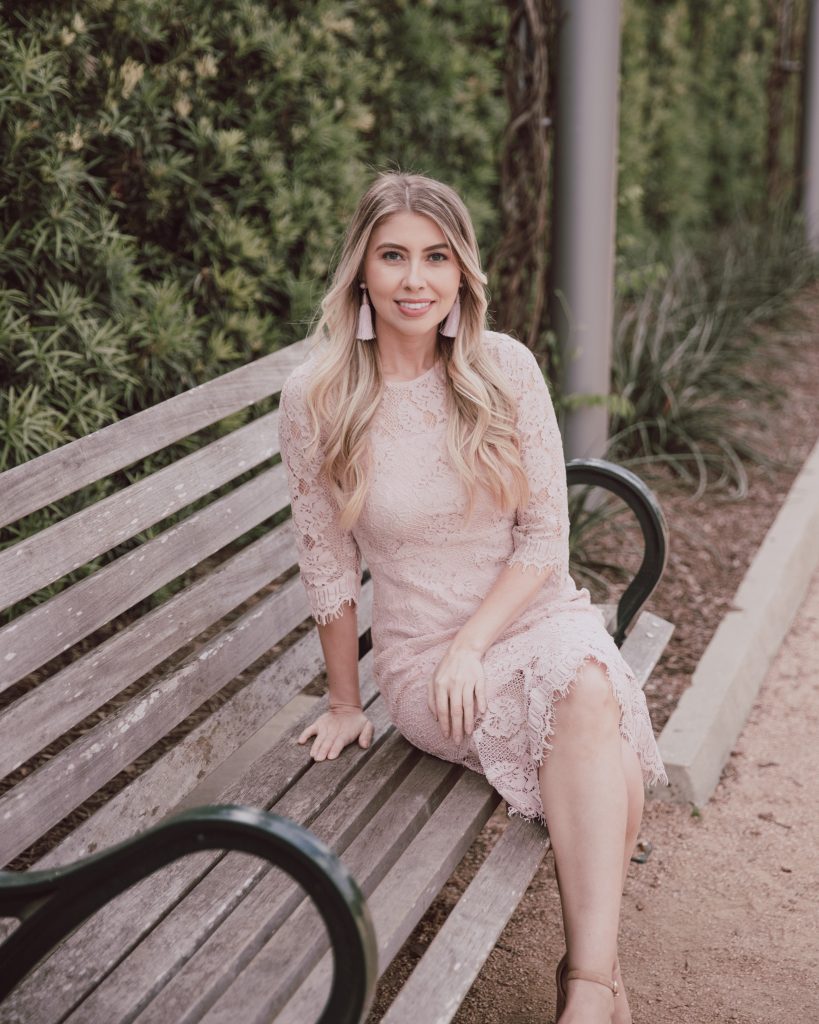 This dress is priced at $59. What a steal of a deal for a lace dress?!
Easter Family Gathering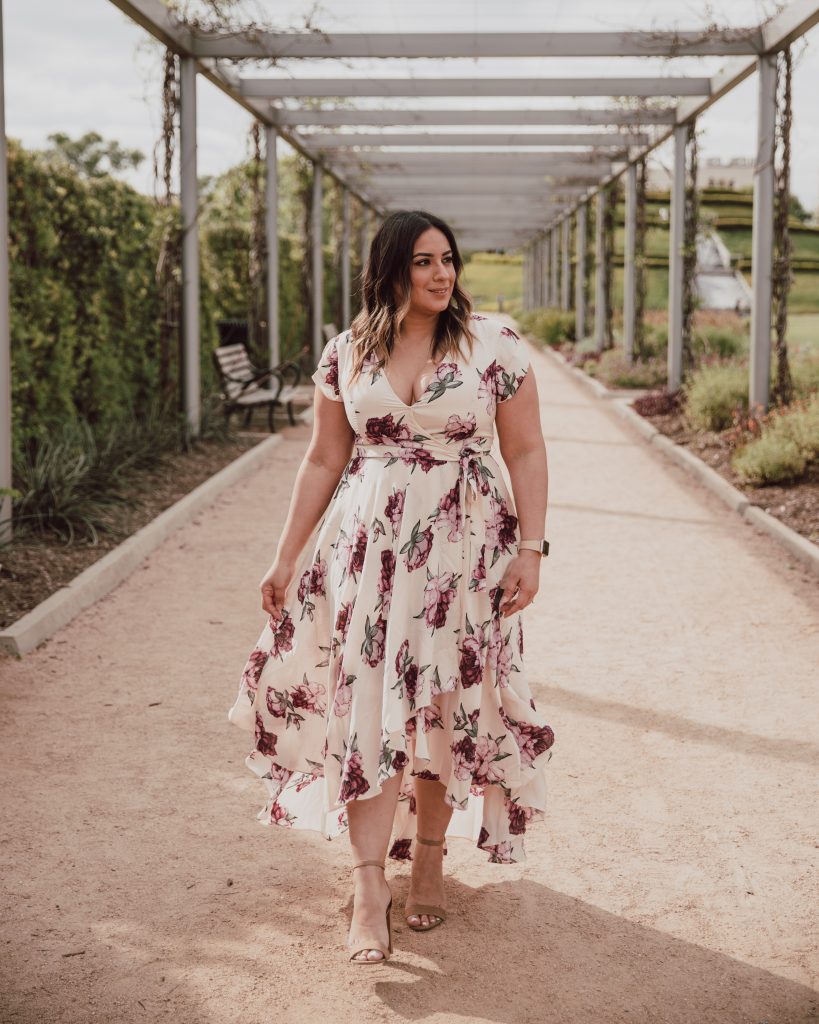 For the woman who wants to look stunning and put together for a family gathering this dress is the perfect option. Raquel is wearing a floral high low dress.
This dress is simple gorgeous. It is so flowy and lightweight. The sleeves are so cute and have a ruffle to them. The floral print is on point with spring. This is such a stunning Easter dress.
It can be worn for many occasions past Easter and you will get your monies worth on this beautiful dress. It is just under $100.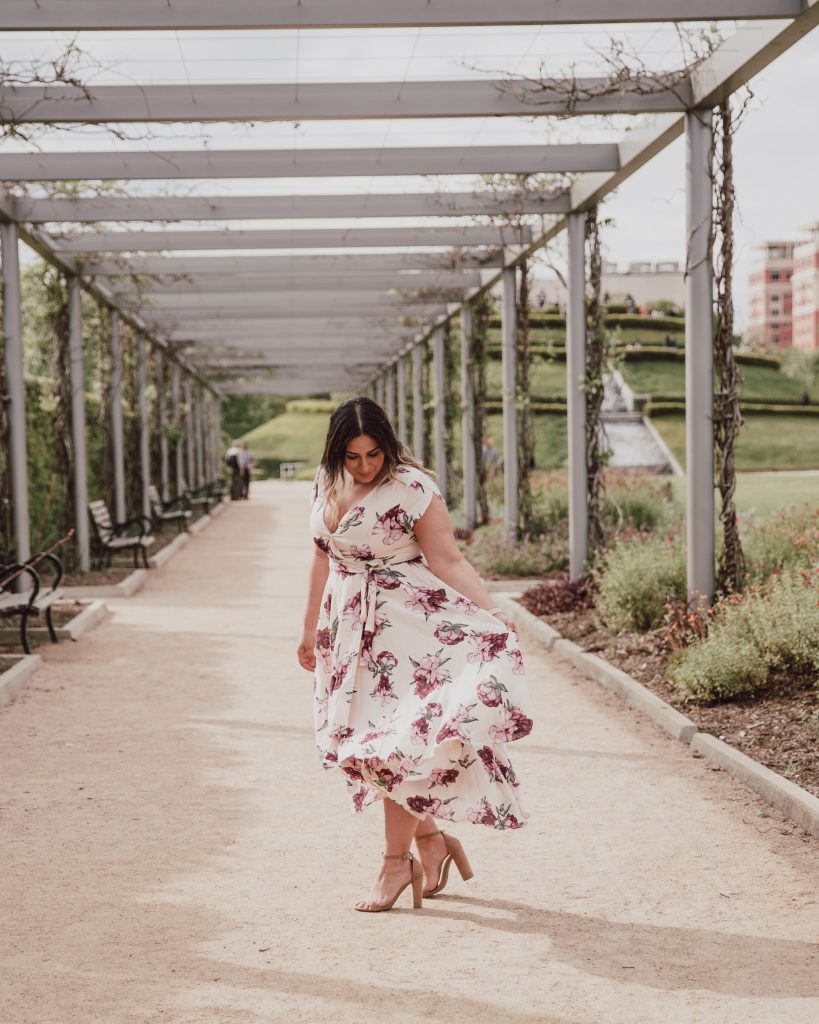 Easter Outdoors
This dress is perfect for the woman who will be spending Easter outdoors or at a park. This is a perfect picnic dress. The floral design is so pretty.
Jillian is wearing an off the shoulder floral look that is ideal for a spring weather. You will be able to feel all the warm spring air in this piece. Spring can be warm but slightly cool depending of what area of the country you are from. The 3/4 sleeves are such a cute addition from a traditional off the shoulder dress.
This dress is price at a whopping $46! It can easily be worn to many other occasions as well.
Sunday Best #2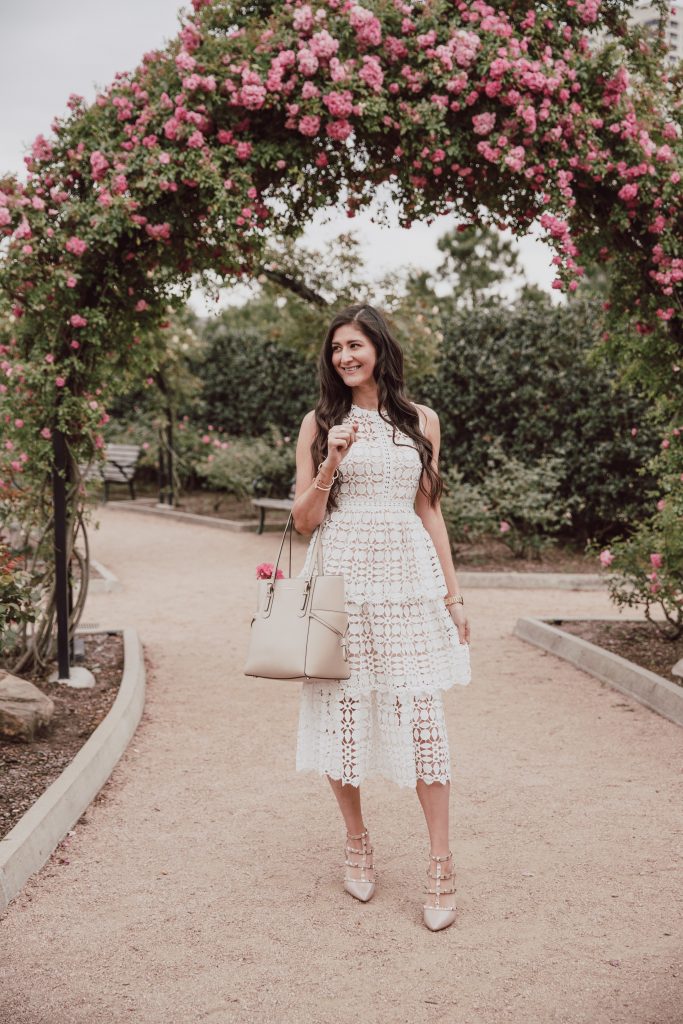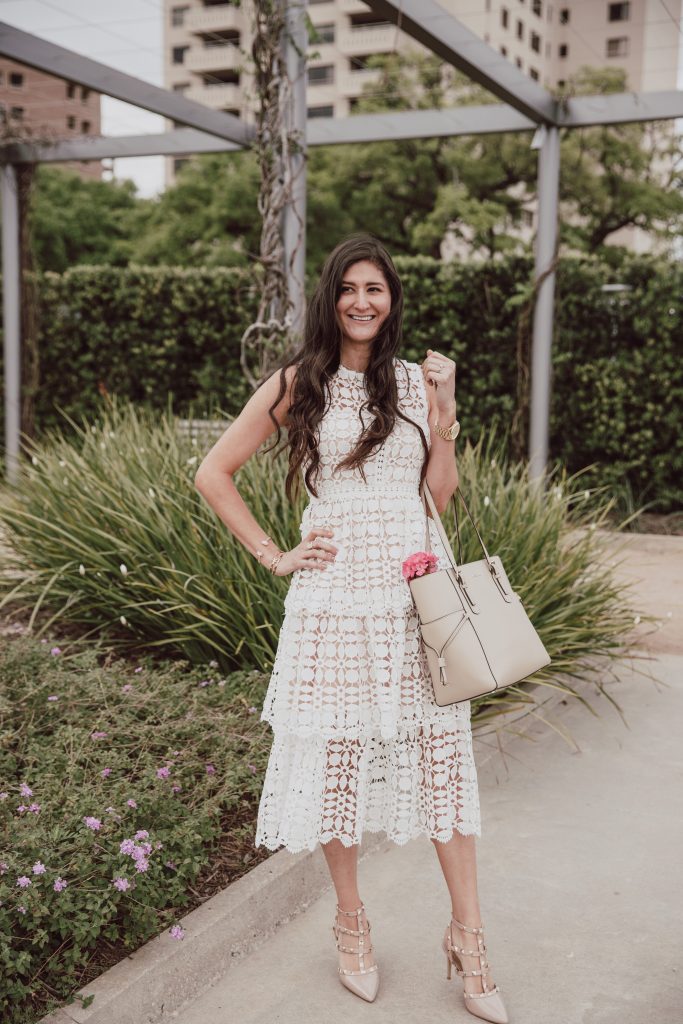 To finish it off, look number 5 is a lace crochet dress. This dress comes in 3 other colors. I really love the yellow color it comes in as well!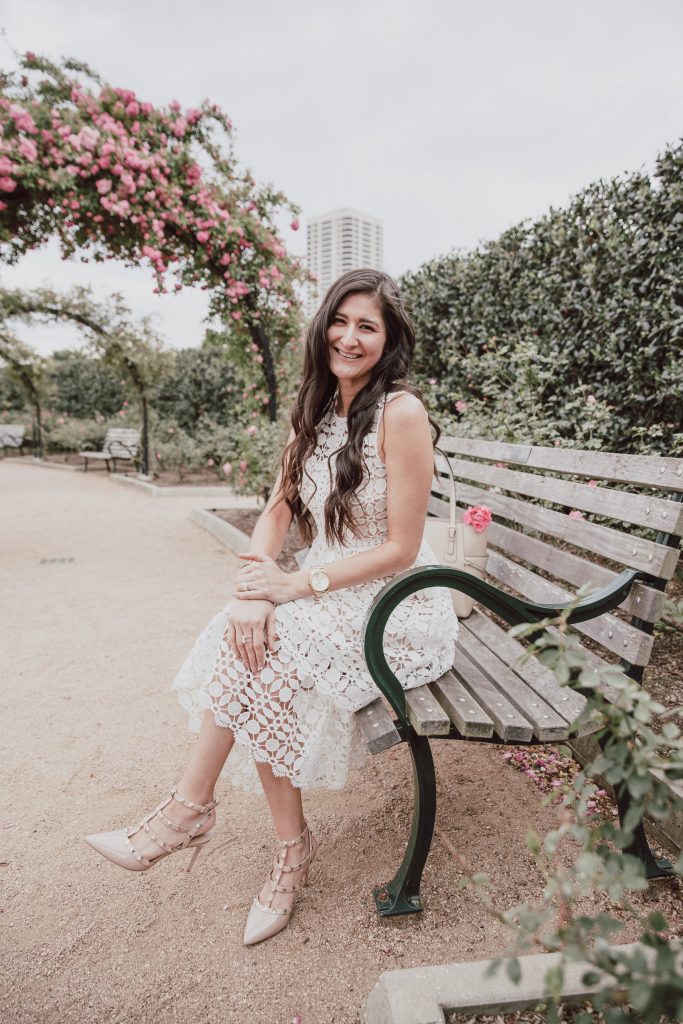 I choose this dress in white because often times when I am invited to spring weddings I tend to find beautiful dresses like this one but they are white. Wearing white to a wedding is generally frowned upon since you want the bride to be the one who stands out, but Easter is the perfect time to wear white and not worry about getting in trouble for wearing it.
This dress is so chic and gorgeous! I love the fitted style. It has a nude lining and a sheer décolletage. The material is thick and high quality.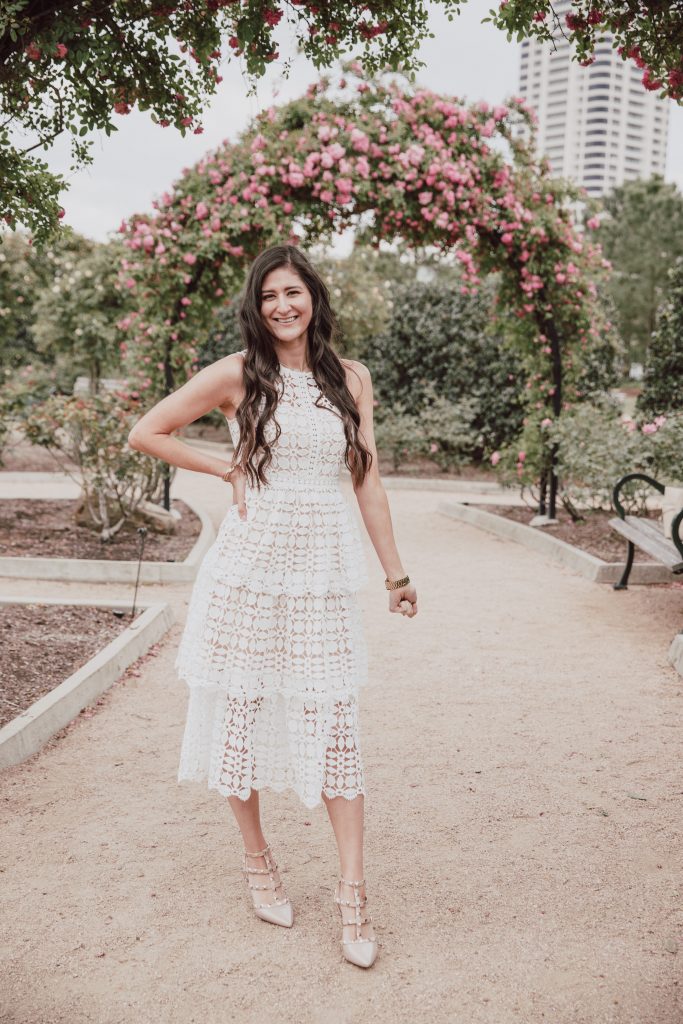 The three tier skirt is one of my favorite details of this stunning Easter dress. At a midi length it is great for church. It can also be worn by a bride to a rehearsal dinner or bridal shower.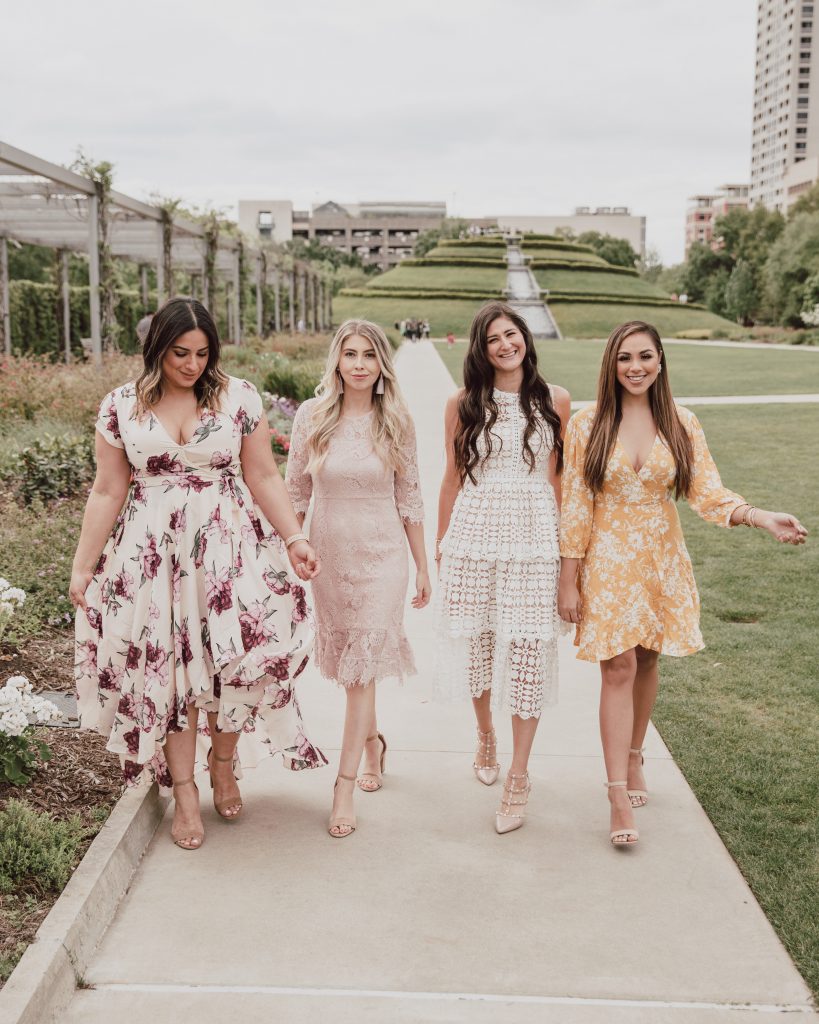 Our Plans
For Easter we normally go to church and then afterwards the kids participate in an egg hunt that is put on by the church. They will bring in food trucks and have inflatables for the kids to play in as well. My boys love it.
Whatever your plans may be these 5 Easter dresses are sure to help you look and feel your best this Easter and spring season! There are so many Easter dress options to choose from these are just a few. I hope they give your outfit inspiration and ideas for your next Easter outfit.
If you see a dress here that you love and have to own yourself you can click the links under each titles for the specific dress and it will take you to the link to that specific Easter dress.
*Disclosure: I receive a commission for purchases made from the provided links. All opinions are my own. Thank you so much for supporting thefashionablemaven.com!
Which look is your favorite? Let me know below!
XO,
Jenni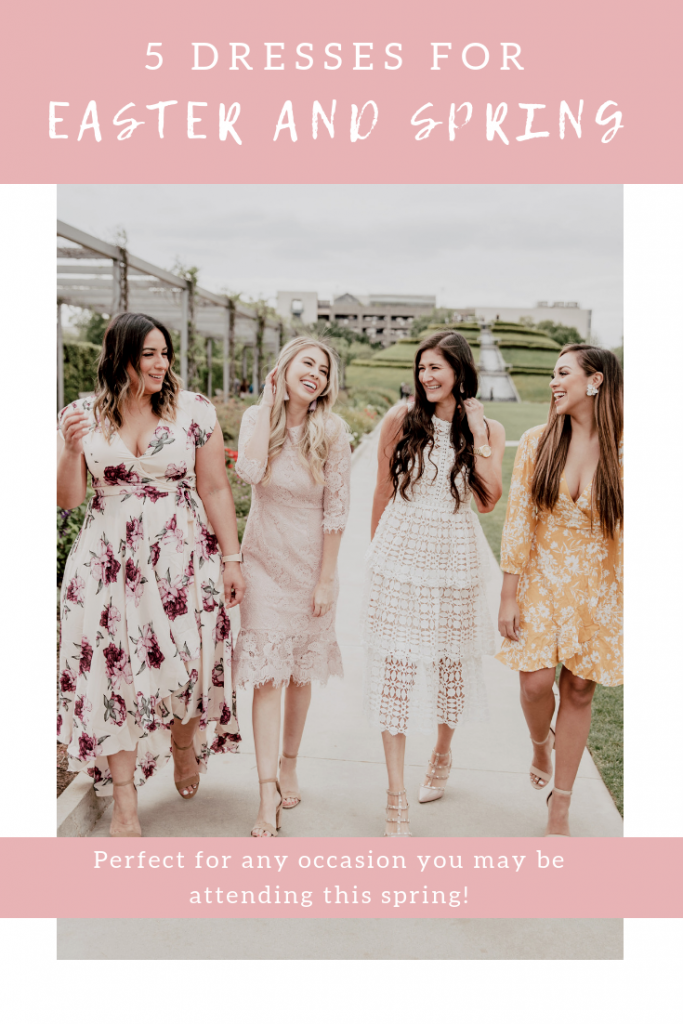 Latest Post: