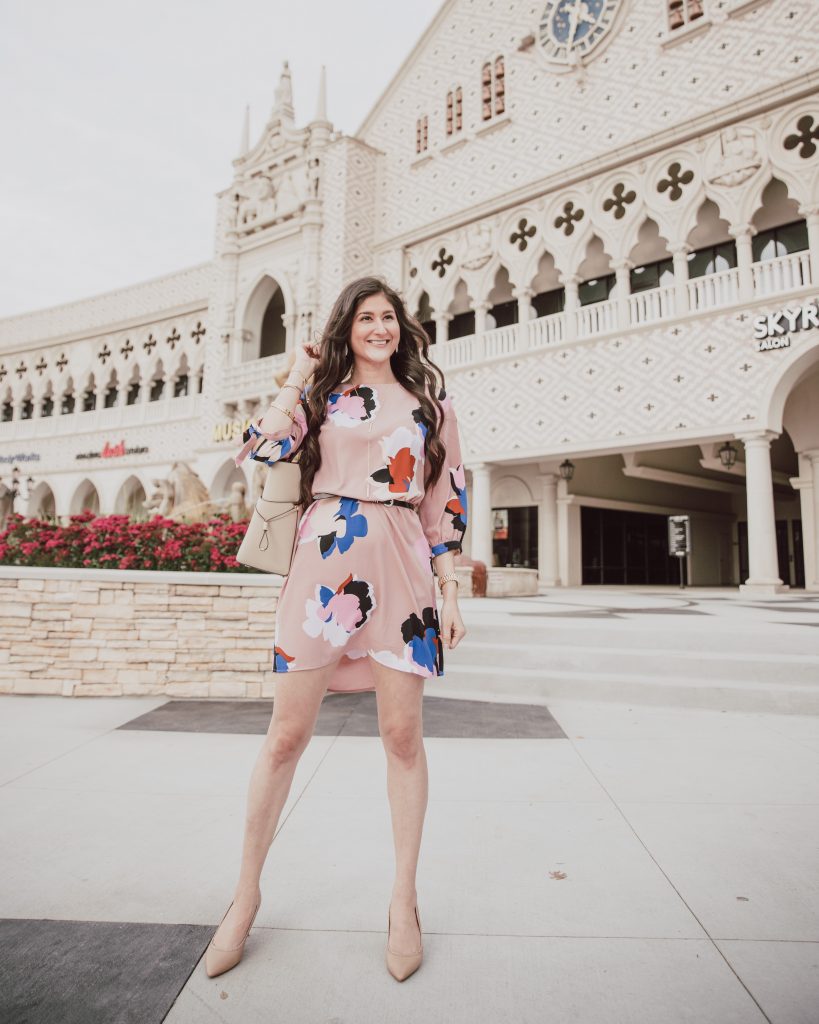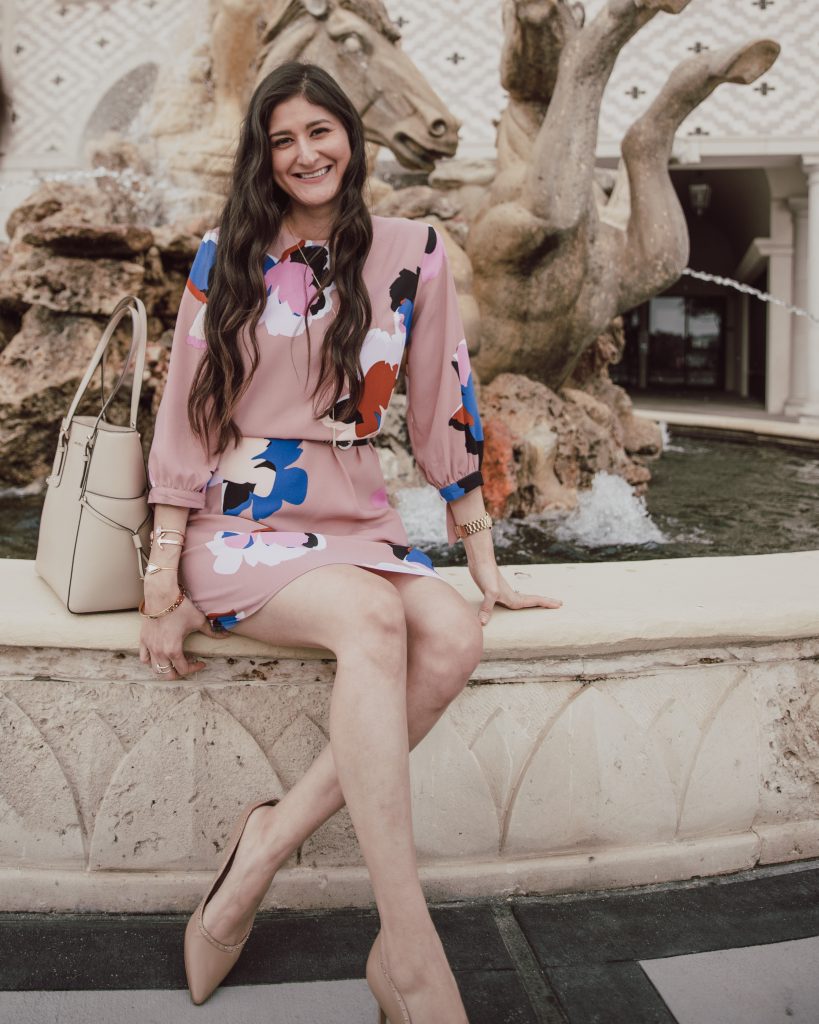 Dress |Shoes: similar |Purse |
Hello friends, I am so excited to share this cute and affordable floral midi dress that is perfect for the spring season.
Can you believe spring is already here? I for one am so glad. I was over winter and the cold. Too bad it doesn't stay this way year round, come summer we will be wishing for cooler weather here in TX.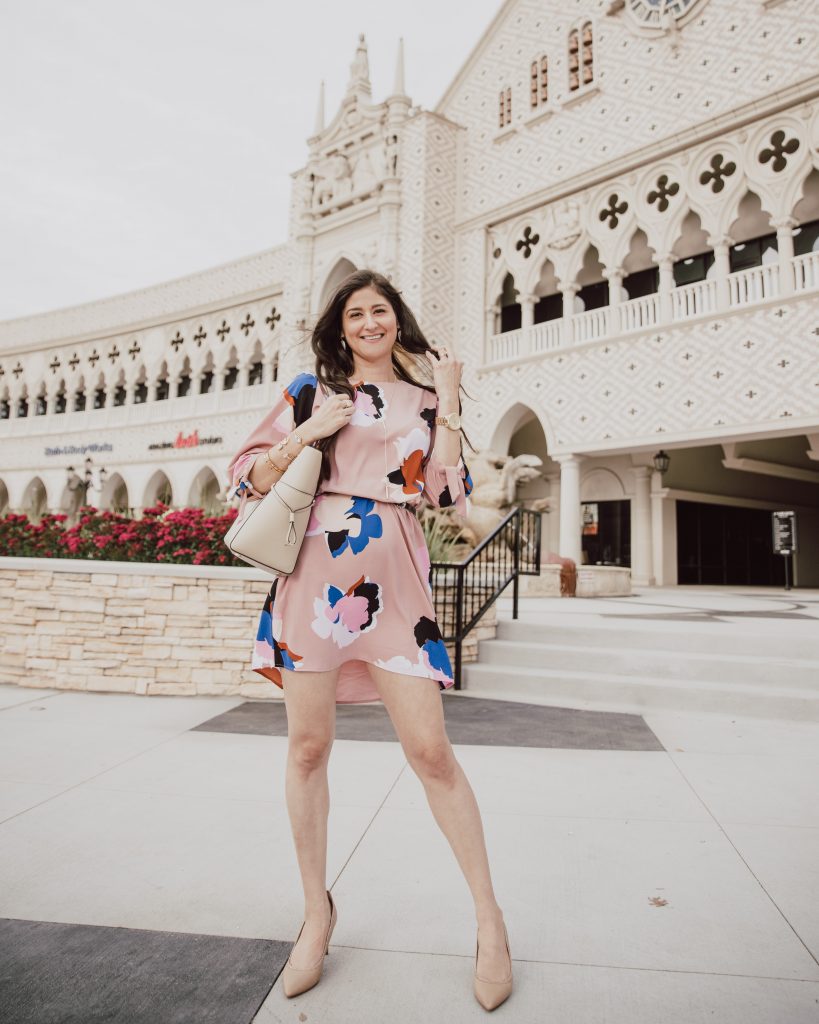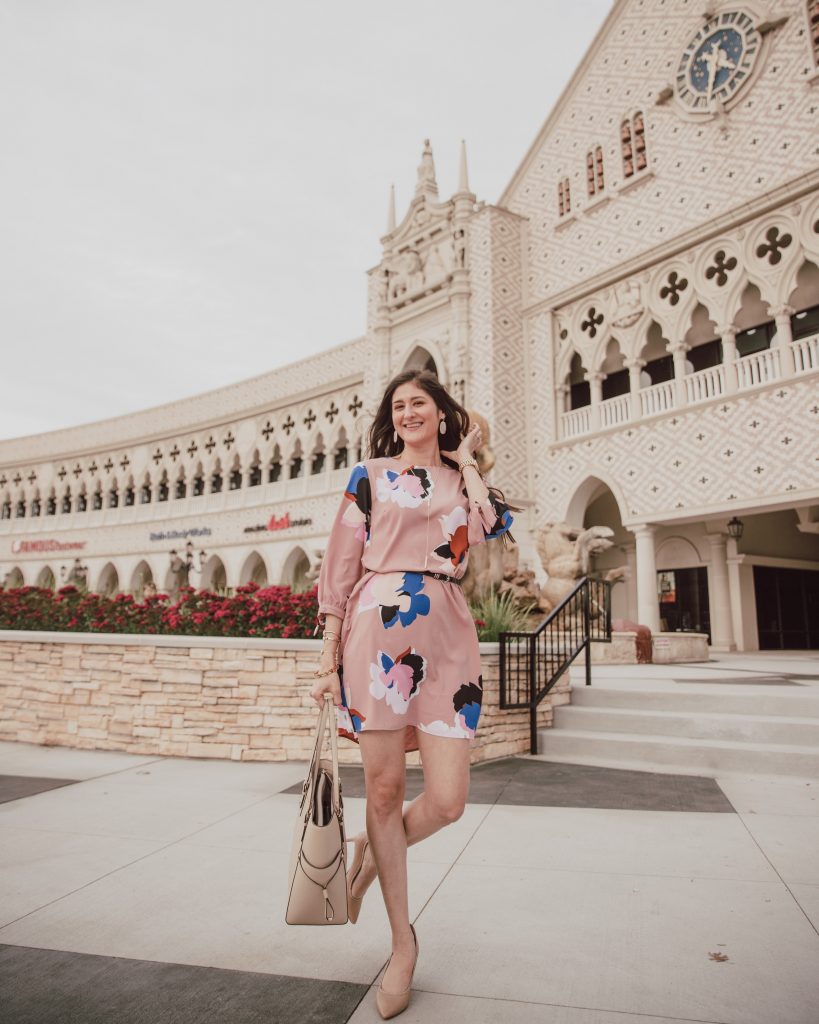 If you don't already know me, I am a dresses girl. Give me a cute dress any day. I tell you this as I sit in my workout leggings and tank. LOL.
This floral midi dress is great for spring. The blush pink speaks to my heart! The fabric is surprisingly thick as in not thin and cheap.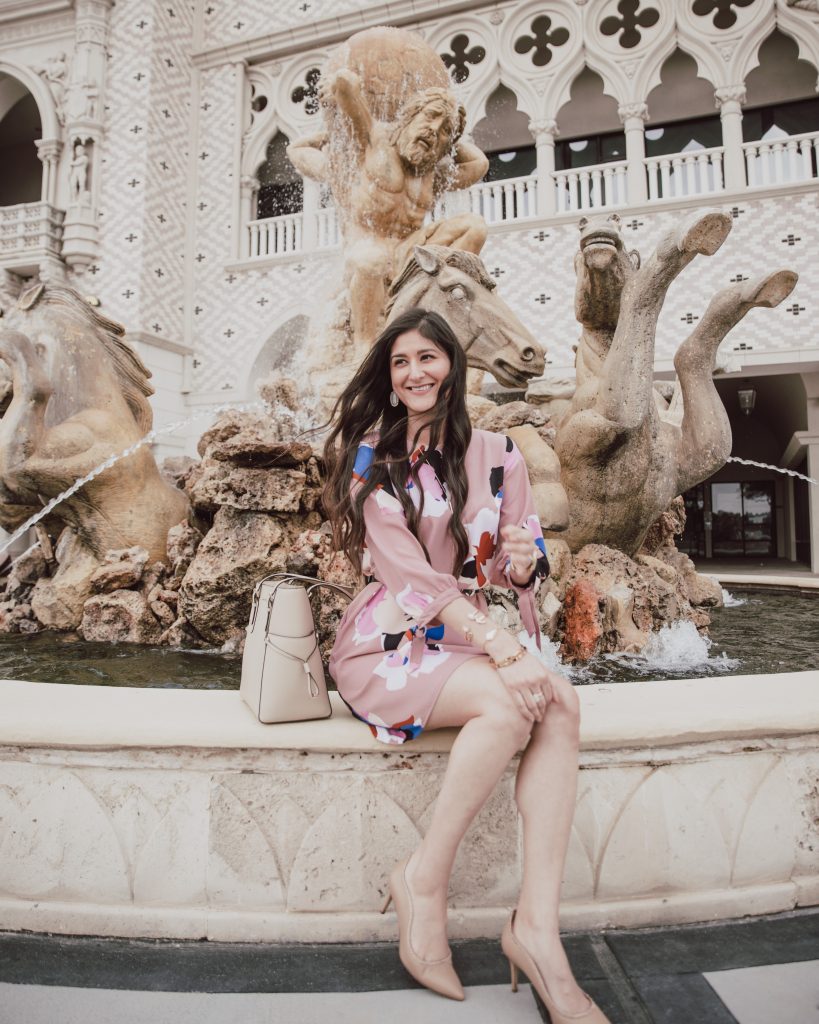 How to Style
For this blush floral midi dress look I used a belt to add some shape to it and then pulled some of it up though the belt. I have saved the video tutorial in my stories on Instagram you can find me @jennimetz. Click on the story highlight that say Try-ons.
Since I wore the midi dress with a belt I wanted to show you what it looks like without the belt. I think it looks cute both ways.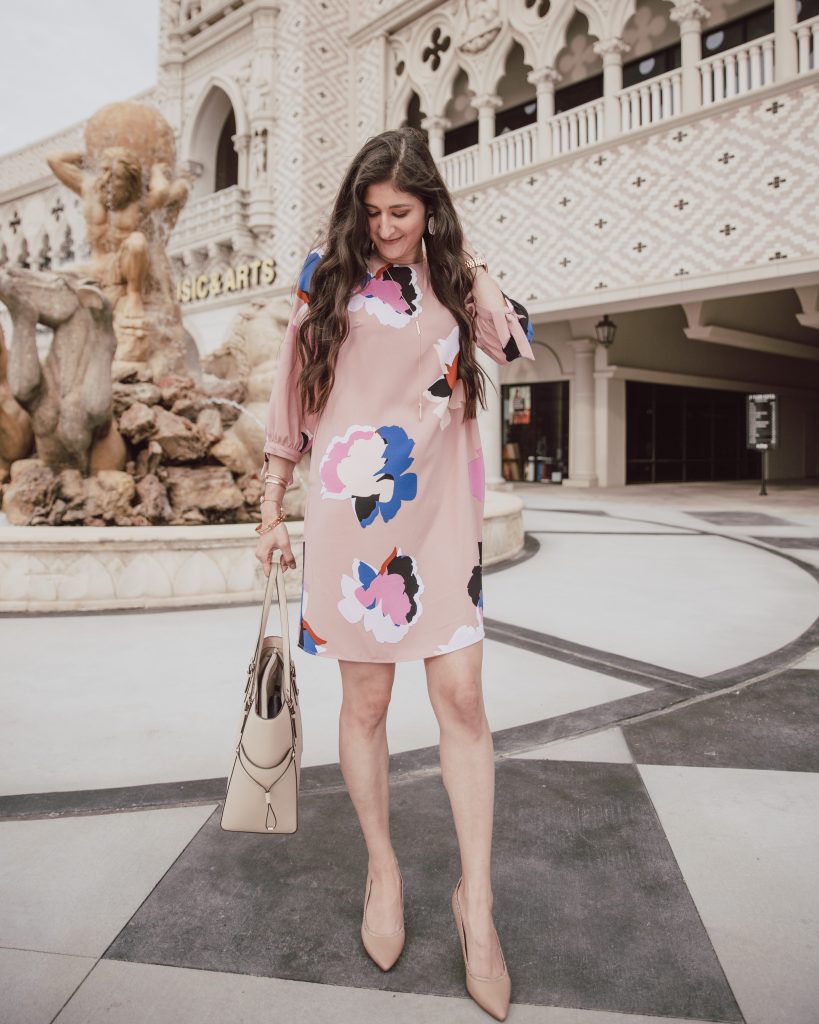 The sleeves are really cute too. They have tie at the bottom of them.
Photoshoot Location
For this photoshoot we happened to be going to a baby shower for a fellow blogger who lives in the country. I figured we would make a day of the trip.
This is the Portofino Shopping Center located in the Woodlands. Back in my college days, I used to visit a friend who went to school at Sam Houston State university. I would drive past this shopping center so many times and I always wanted to stop by.
I finally made it here YEARS later. It's so pretty and has a European feel to it. I knew that this was the place I wanted to shoot this cute floral midi dress.
The kids loved the place too. Each hour on the hour bells and chimes are played. The boys asked me if we could go back again so we will be heading back there soon.
This same print also comes in a blouse top as well if dresses aren't your thing. I have linked this one below as well.
What do you think about this floral midi dress? What are your favorite spring styles for 2019?
Shop The Post
XO,
Jenni
*Disclosure: This post contains affiliate links for your shopping convenience. This simply means at no additional cost to you I receive a commission on sales made through these links. All opinions are my own. Thank you for your support of thefashionablemaven.com!
You might also like: