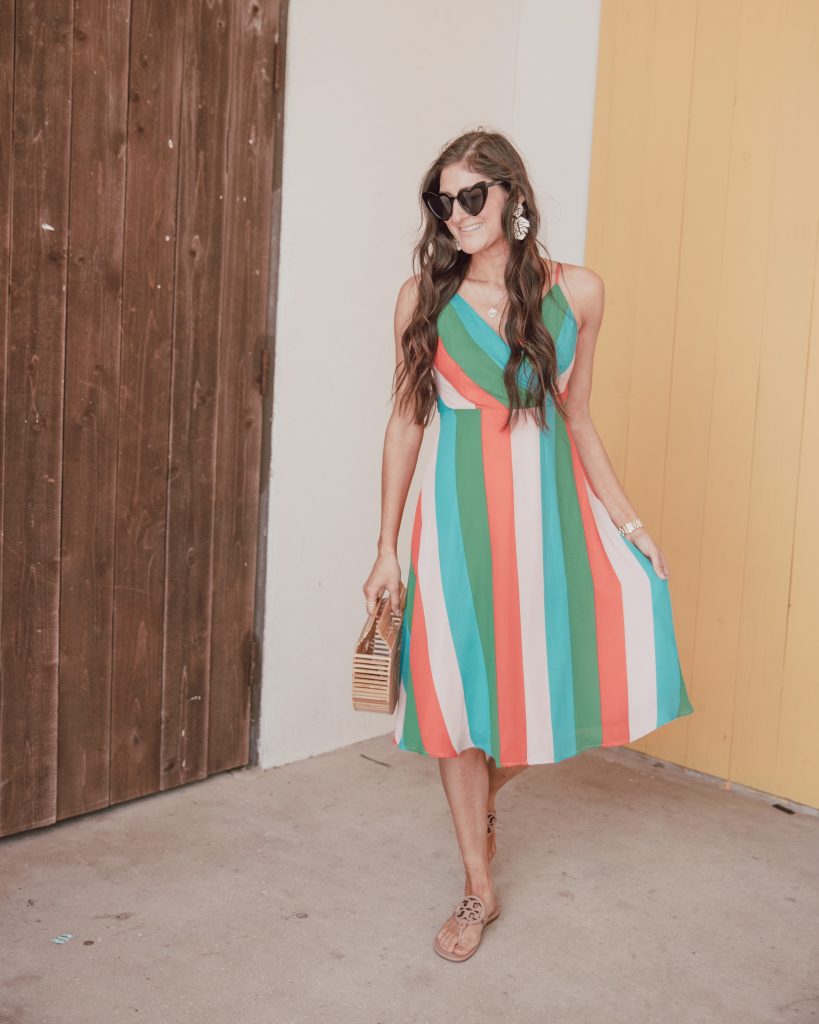 With summer around the corner I am rounding up some of the cutest striped dress outfits. These are great for summer vacations, day trips, and other summer fun activities.
*Disclaimer: This striped dress has been sponsored as a gift from Lulus.com. All opinions are my own. This post also contains affiliate links, purchases from those links will support this blog. Thank you for your support of thefashionablemaven.com
I was given the opportunity to pick some items off of Lulus.com recently and I choose this cute striped dress. Striped dresses are in for the spring and summer.
This one comes in these colors that I am wearing in the picture as well as a pink, red, and white color. I think the pink one is so cute! I looks perfect for a valentines outfit too.
What I love about this one is on the back of the dress it ties into a knot. I wish I would have gotten a picture of it!.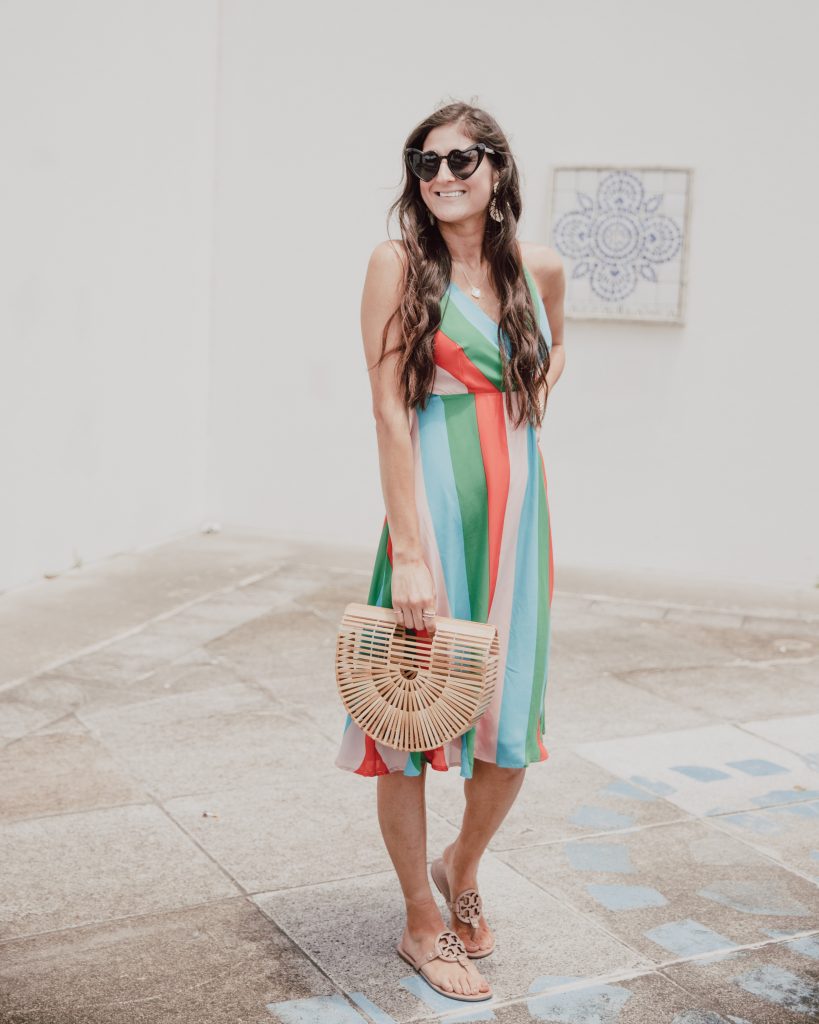 I ordered it in a small and it fits true to size for me. There is even room for the woman with a slightly larger bust.
As of right now, 5/15/19 my cute striped dress is on sale for $43. It is normally priced at $52. If you are headed on a fun summer beach vacation, this is the dress for you. Fully in stock in all sizes xs-xl.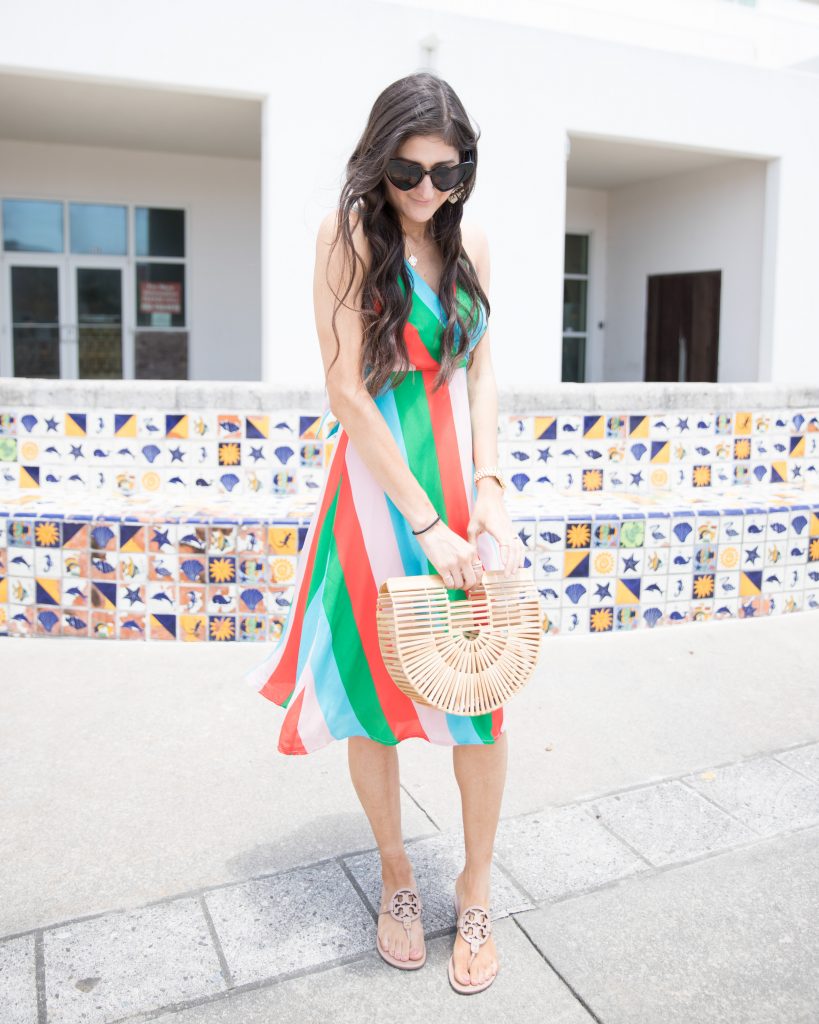 These pictures were taken at Galveston, TX. I loved wearing it on the island. It is the perfect beach dress outfit.
I paired it with my Tory Burch sandals that I got for my birthday. This bamboo Cult Gaia dupe that is less than half the designer price and some cute leaf cutout earrings.
This would look great with a cute white denim jacket too, I'm on the hunt for a good one. I will keep you posted.
Cute Striped Dress Outfits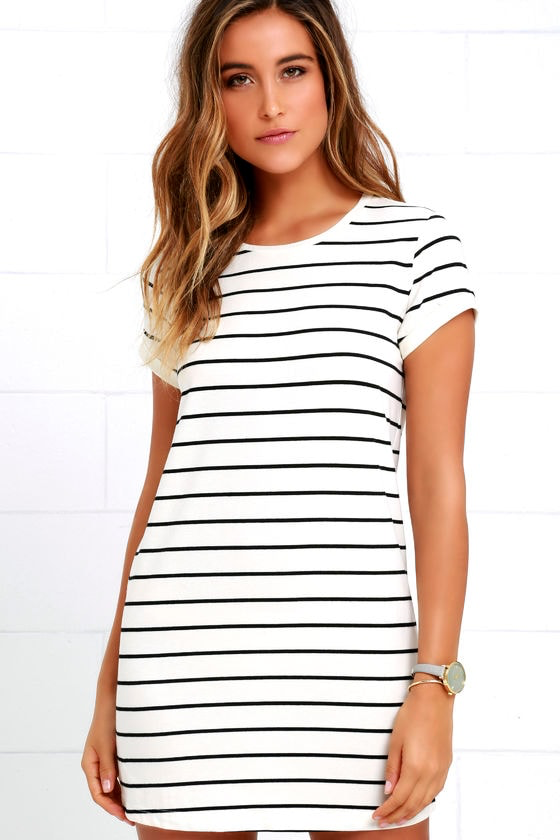 This one is sooooooooo cute! It is on my list! It is more of a casual dress that can be worn year round. That is winning in my book.
I can see this one being used as an everyday look running errands, the mom on the move with littles, or even a ballpark game outfit.
It also comes in 6 colors including black, blue, red, and a few others.
Pair it with a denim jacket, a cute baseball hat, and some cute sandals and call it a day.
Price: $40
Striped dress button detail
I am in love with this one. If you follow me on Instagram you will notice very quickly on my post and mostly stories how much I love big buttons, I cannot lie.
I've wanted a cute striped dress outfit like this one for the longest. Its is on my list for sure and its prime too.
This looks would be so cute for a farm to table event or picnic. We are all about picnics in my family.
Pair it with cute camel colored wedges and a cute sun hat to complete the look.
Striped dress with ruffle details
This dress has the cutest ruffles at the bottom hem. It wraps at the top and a cute tie at the waist.
It's midi length make it a great for the warmer weather.
I am in love with the yellow color that it comes in. Bright colors are always a great choice for summer.
Price: $23
Off the Shoulder dress
One of my favorite types of tops and dresses are off the shoulder. I love them! This blue was is so cute.
Everyone needs a good off the shoulder maxi dress. The stripes are delicate in this outfit. I can see this one on a beach resort brunch. The wind softly blowing on your shoulder.
It is long enough to keep you cool too.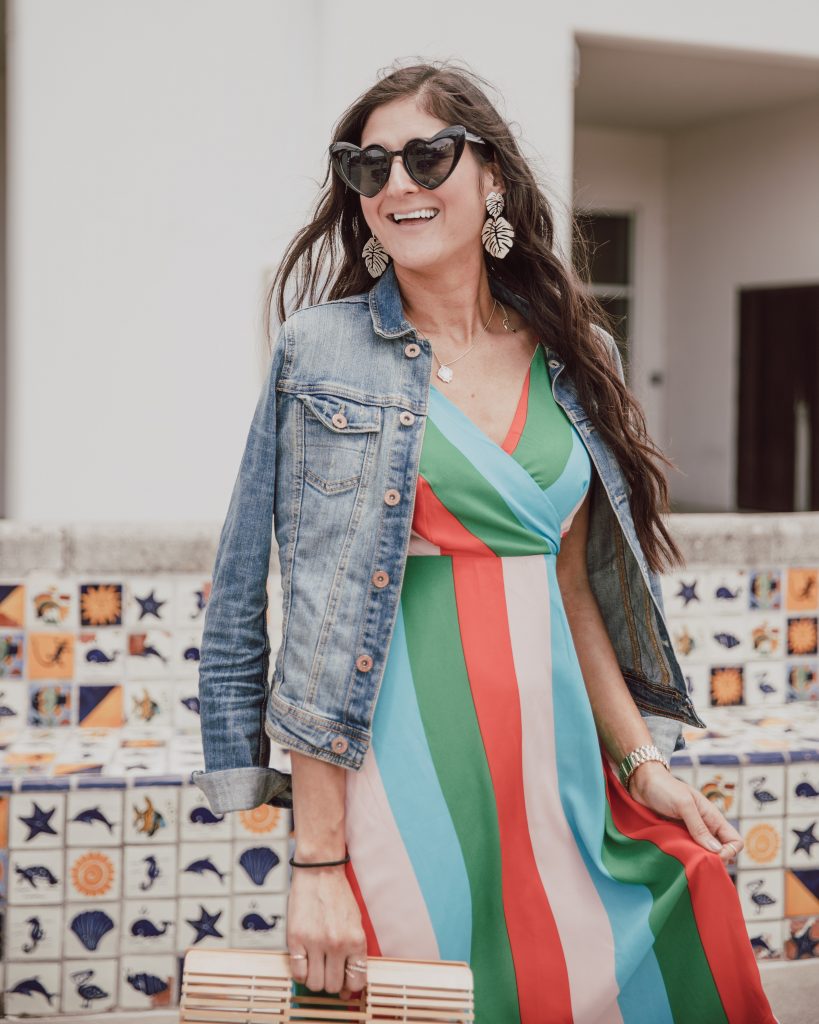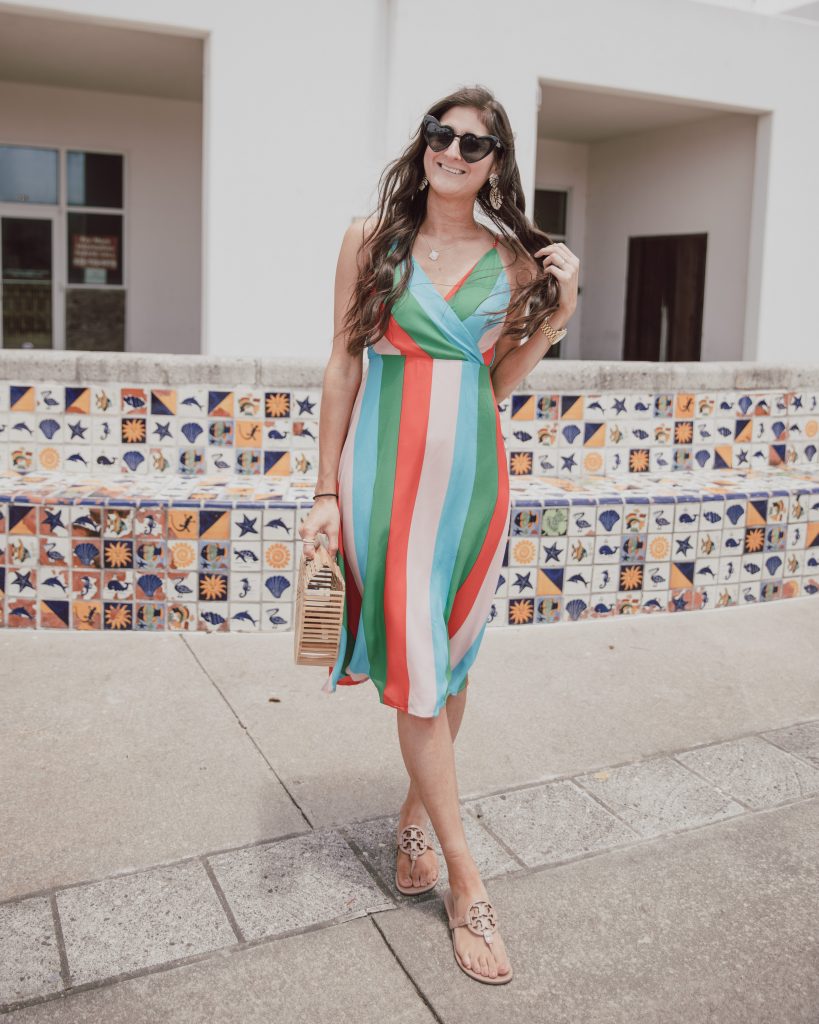 Which one is your favorite and what are your summer plans?
Price: $38
Shop the Look
*You can find the link to this colorful striped dress that I am wearing in the paragraphs above as it is not linkable in reward style.
XO,
Jenni
Latest Post