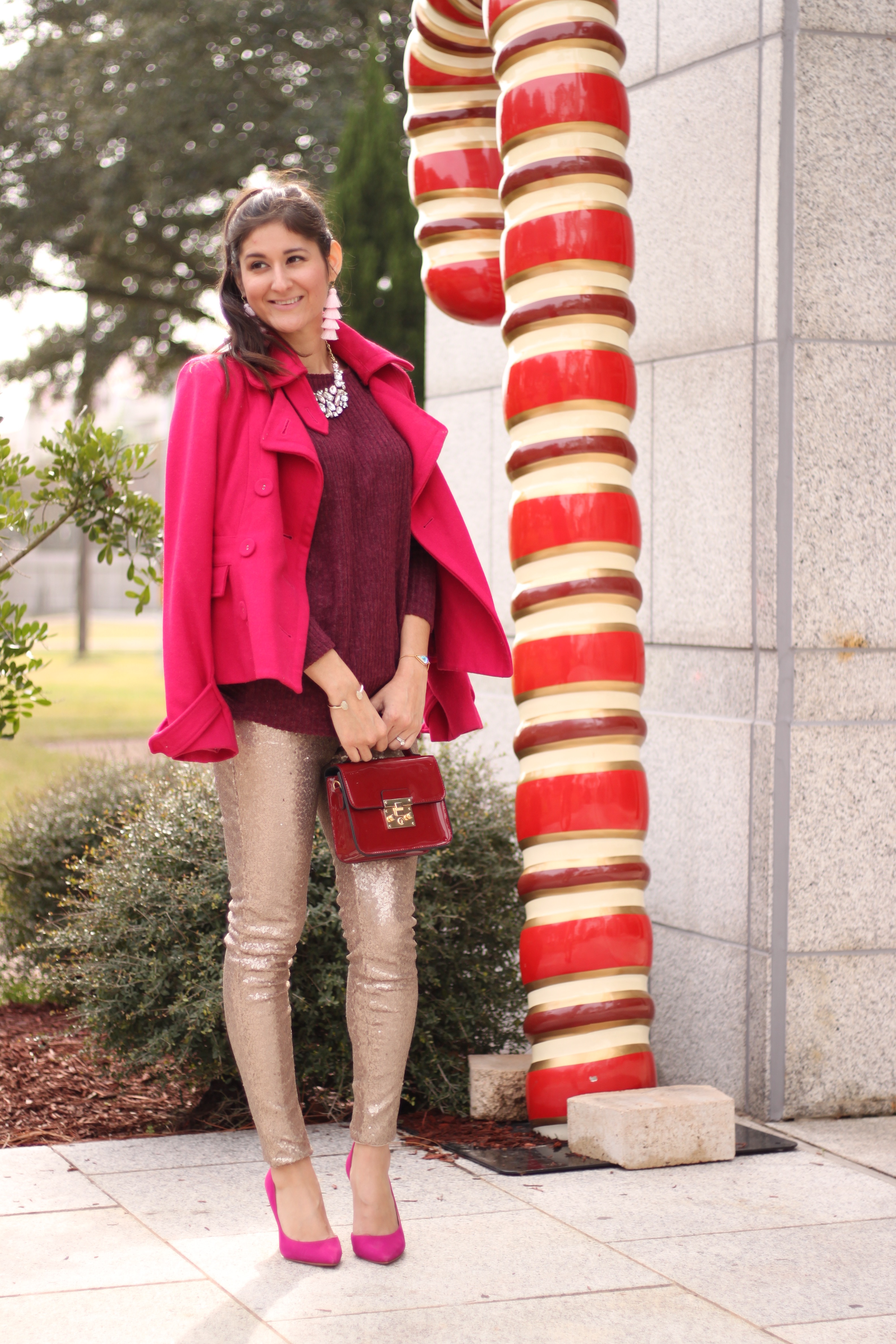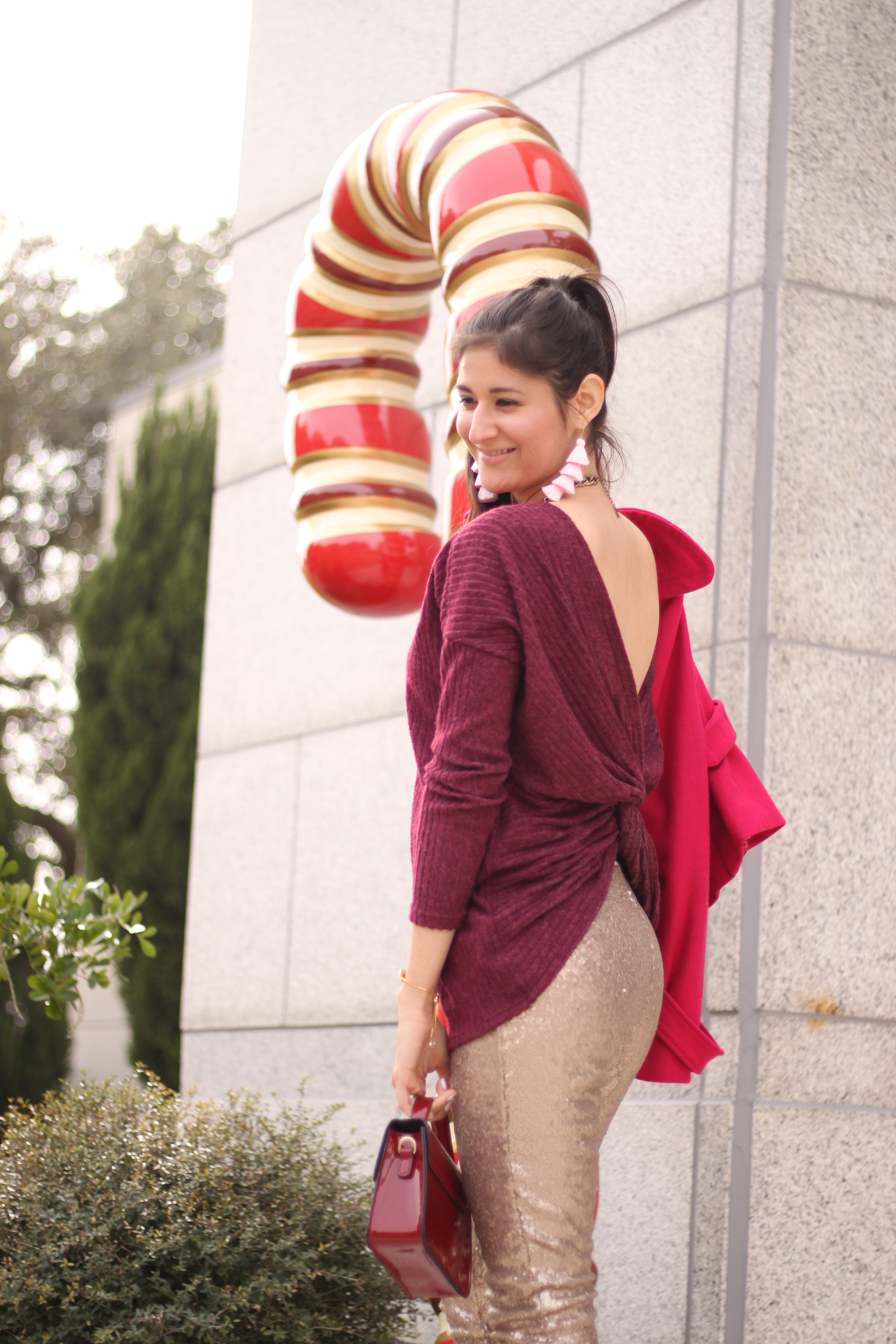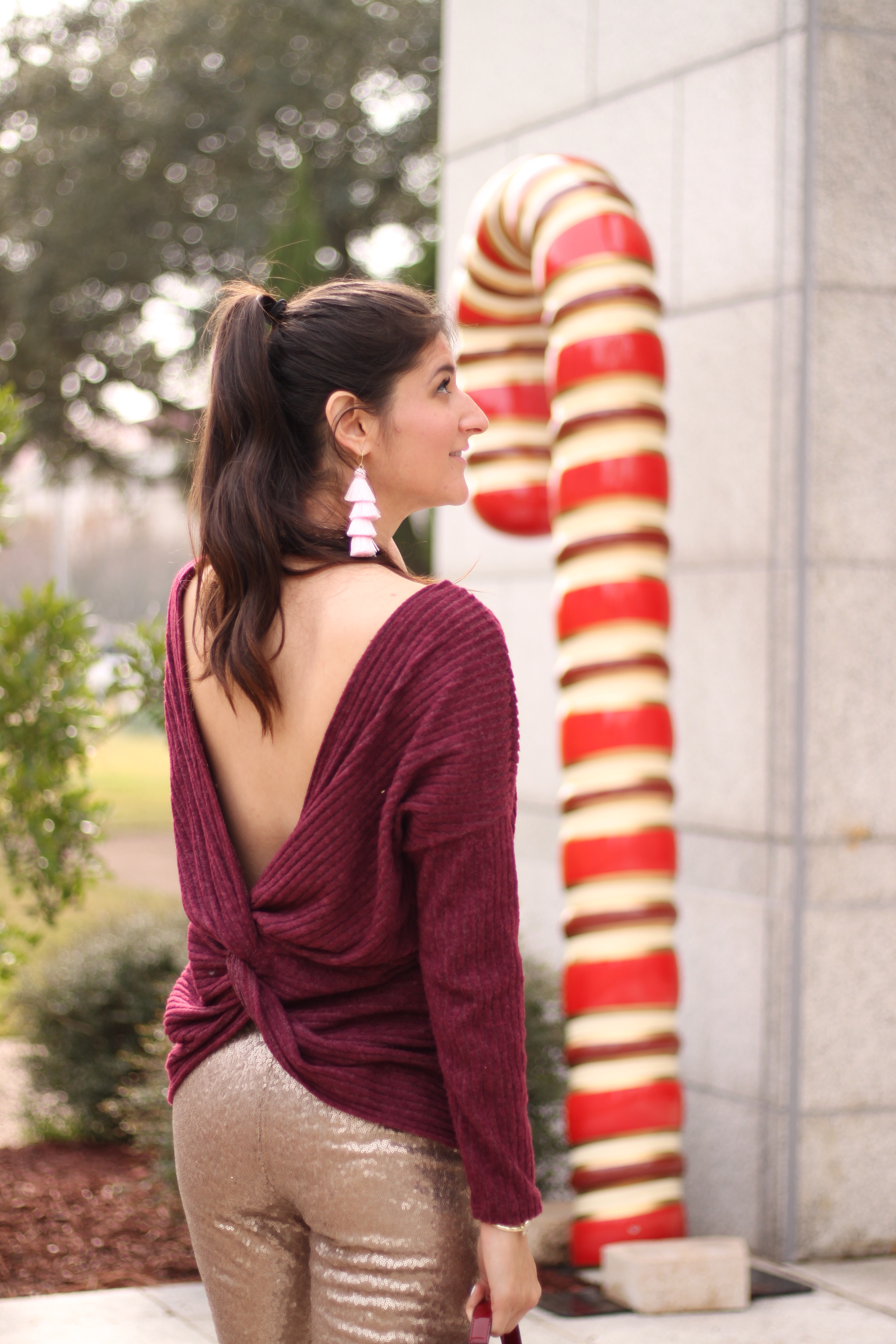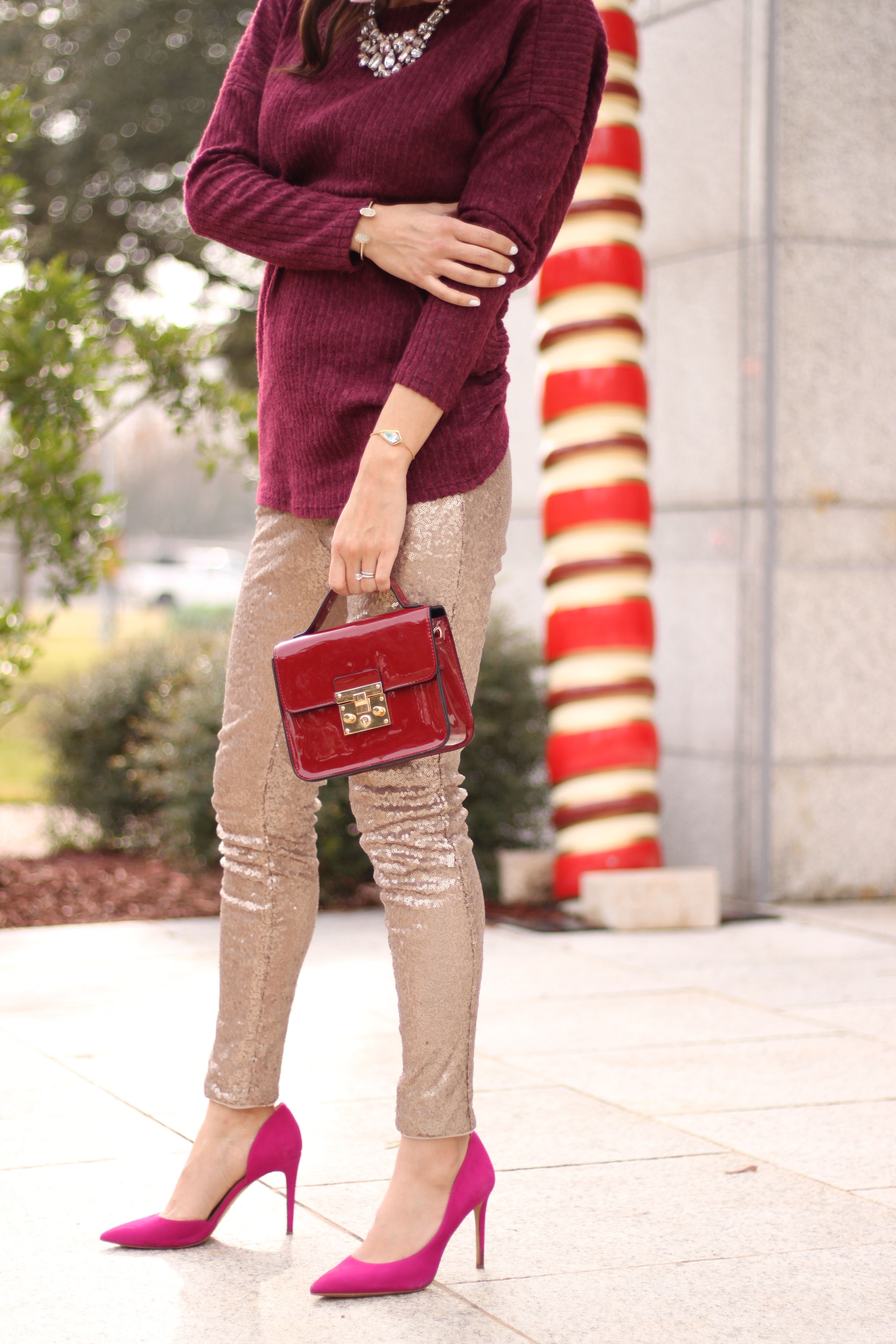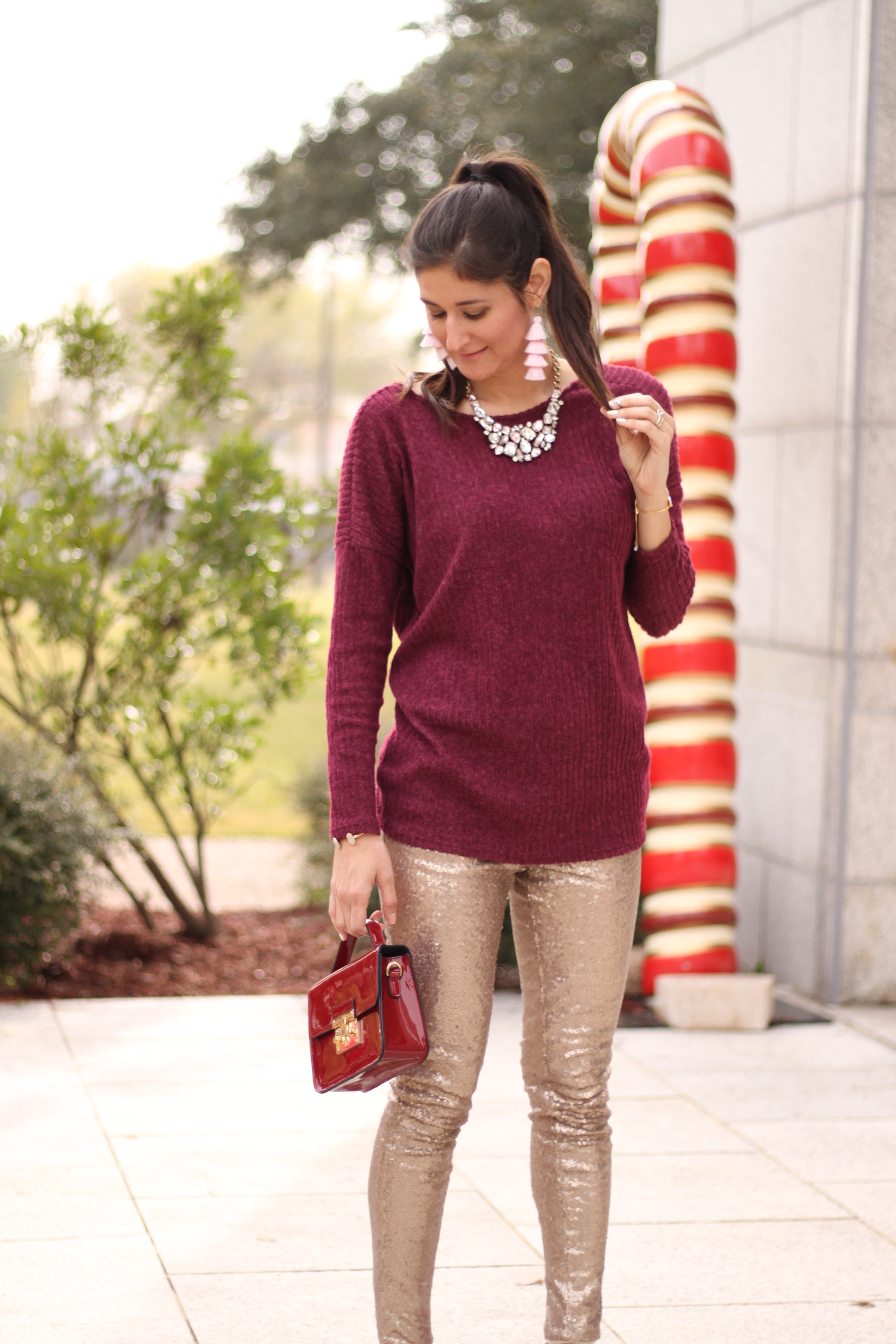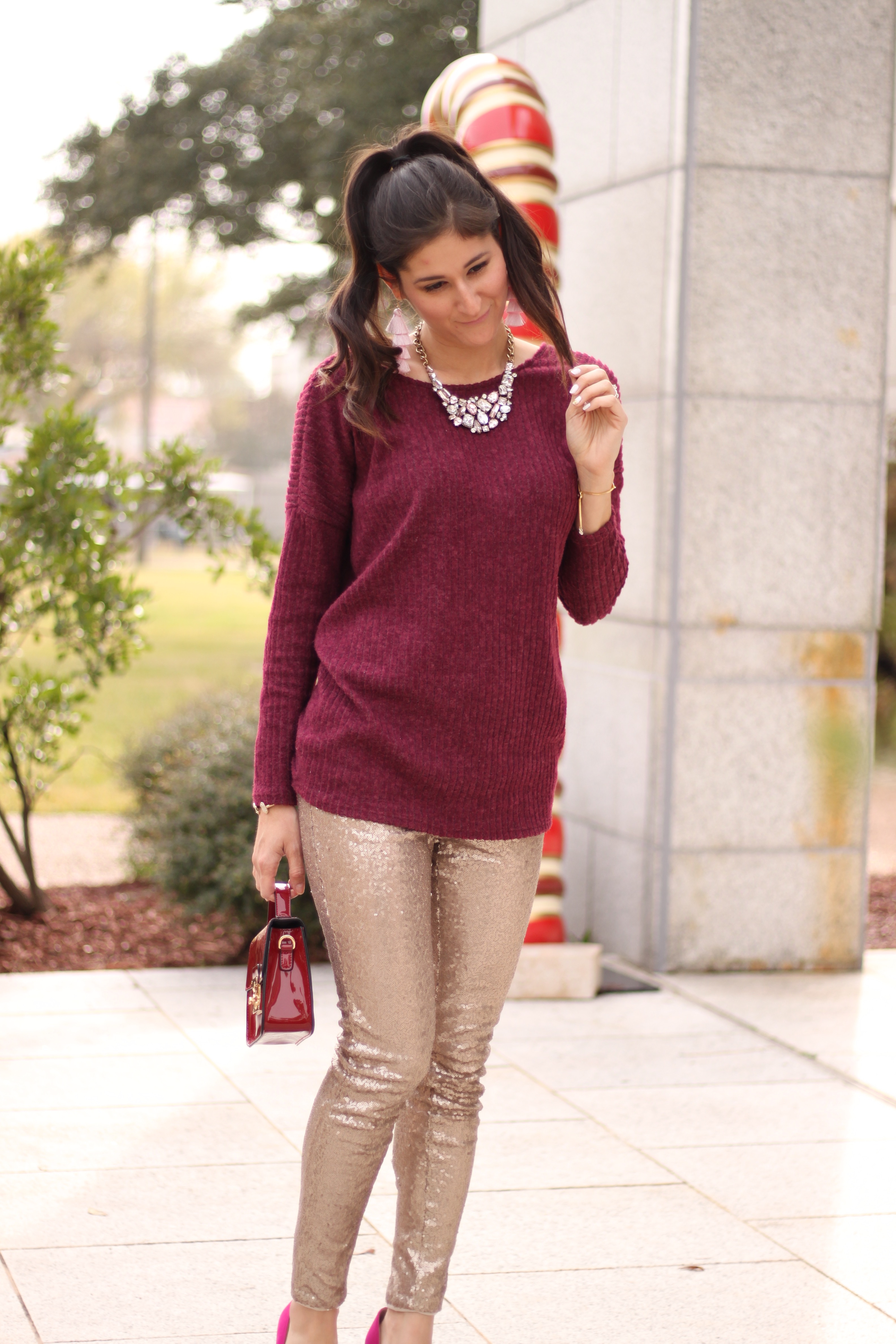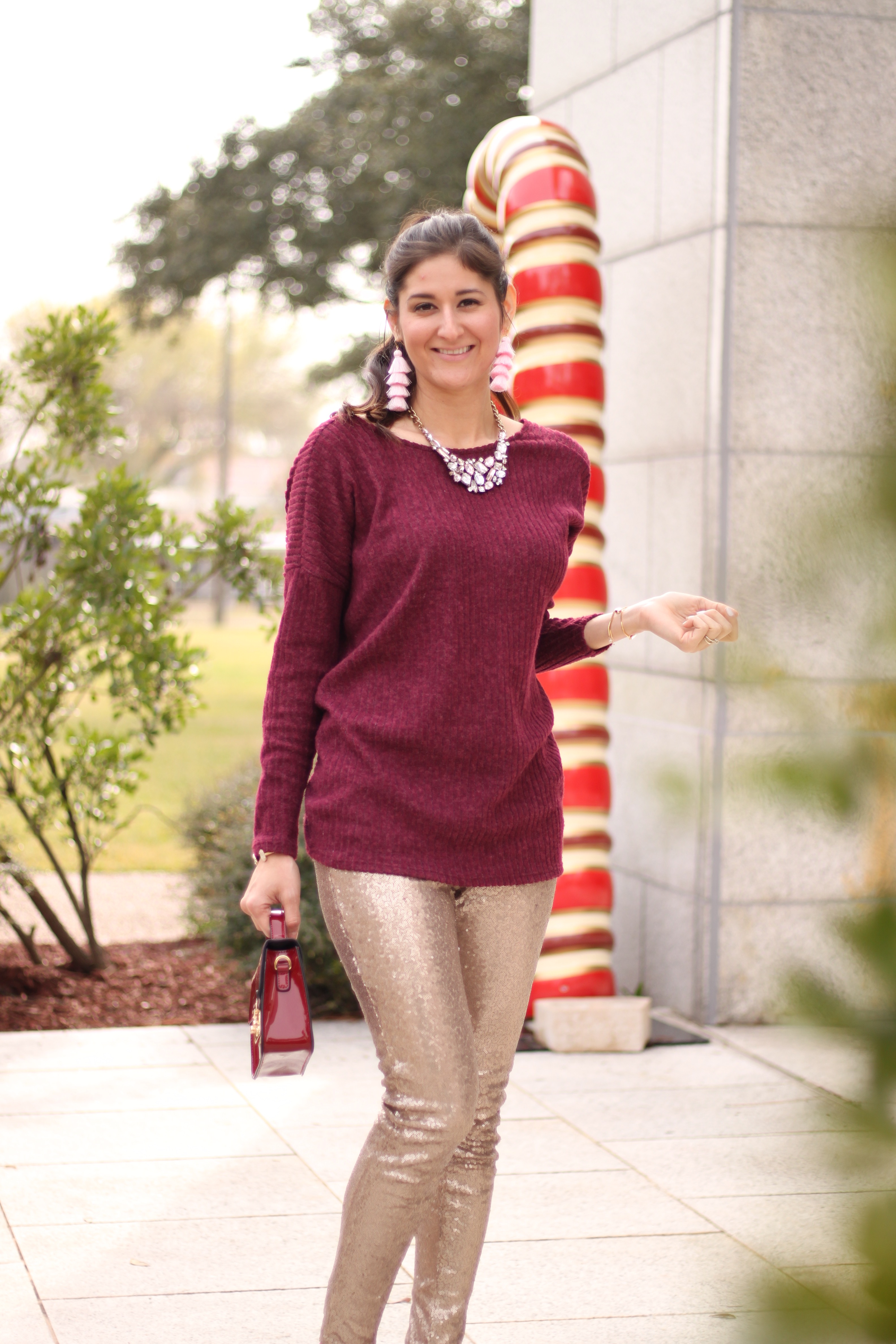 I have some exciting  news! You all will now be able to shop my looks via LIKEtoKNOW.it! If you are unfamiliar with LIKEtoKNOW.it well its time for fashion school 101. With LIKEtoKNOW.it you sign up either on their website or download the app in your app store. Once that is done you can either screenshot the pic and open it in the app or like the image on Instagram and it will send you an email with the product information and then you are able to shop the look. Its so easy to sign up! You are also able to follow me on the LIKEtoKNOW.it app.
These sequin leggings are so fun! They are actually comfortable too! The sequins doesn't get stuck to each other like it thought it might. They are perfect for the Holidays, for Christmas or New Years Eve.
I love the sweater too! I wasn't able to find an exact link for this one but I found similar ones. This one is from Lane 201. They are actually out of smalls, which is the size of this one, but they have medium and large. My favorite accent about this sweater is the knot in the back and I also love where it sits on my shoulders. I originally thought it was a knit sweater and I was kinda sad that it wasn't at first but now I love it.
I am really excited and ready for Christmas.. mostly because I am tired on moving the elf. lol! Do anyones kids actually act better because of the elf? Mine don't, but they are all 4 and under. Honestly, I am excited to see my kids open their toys.
Confession: I am totally a last minute shopper this year! It's be harder with 3 kids. I am obviously still adjusting to some situations. I did do a lot of online shopping though and all of it was free shipping AND it should all be here by Friday! Yay! I guess my plans for Friday night will include lots of wrapping presents.
I also own a pair of black sequins leggings too!
I hope you guys have a great week before Christmas! Do you own a pair of sequin leggings? How do you style them?
XO,
Jenni
*Disclosure: This post contains affiliate links. I may make a small commission from purchases though the links. Thank you for your support of thefashionablemaven.com
Want to see more Christmas Style? Read this post.