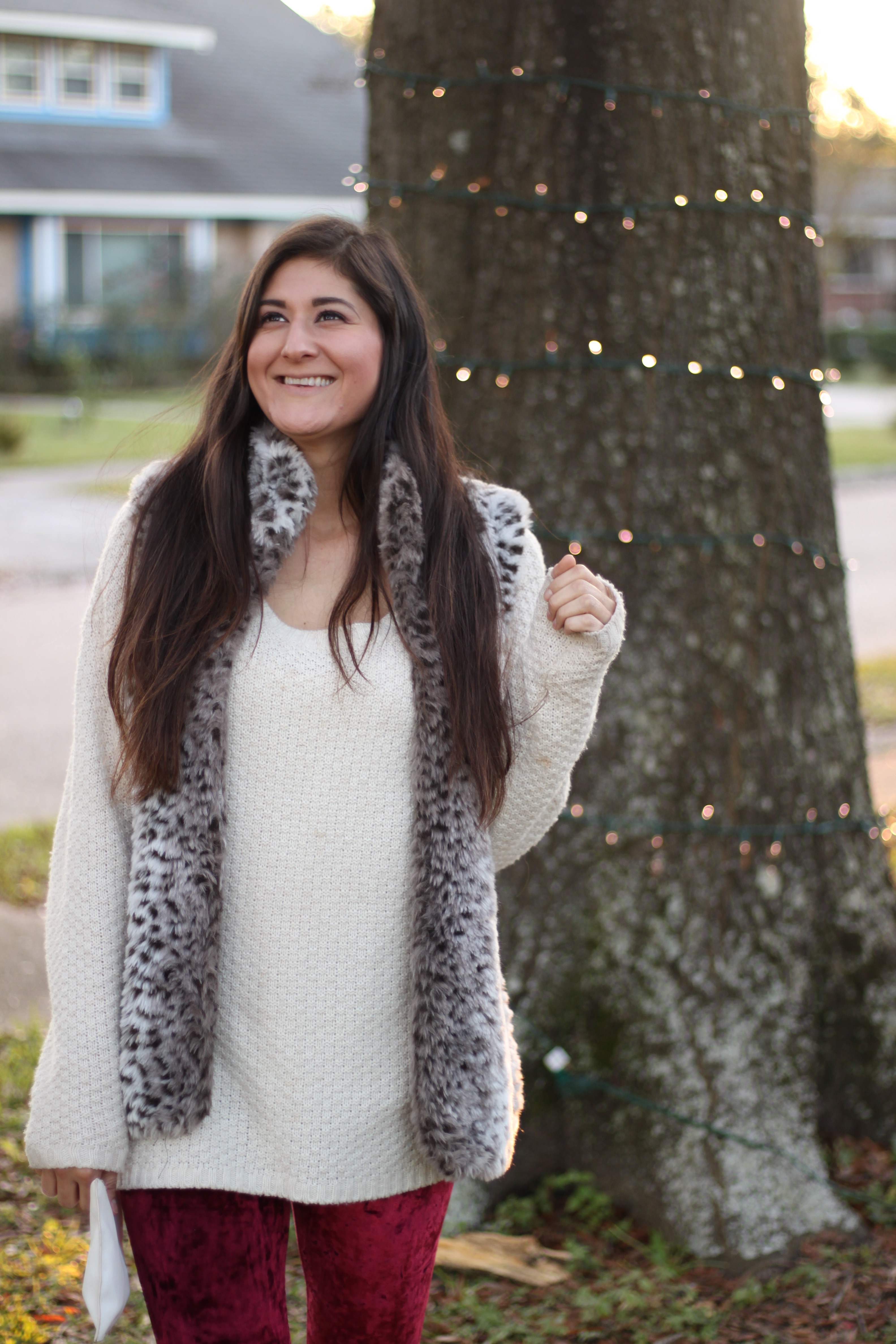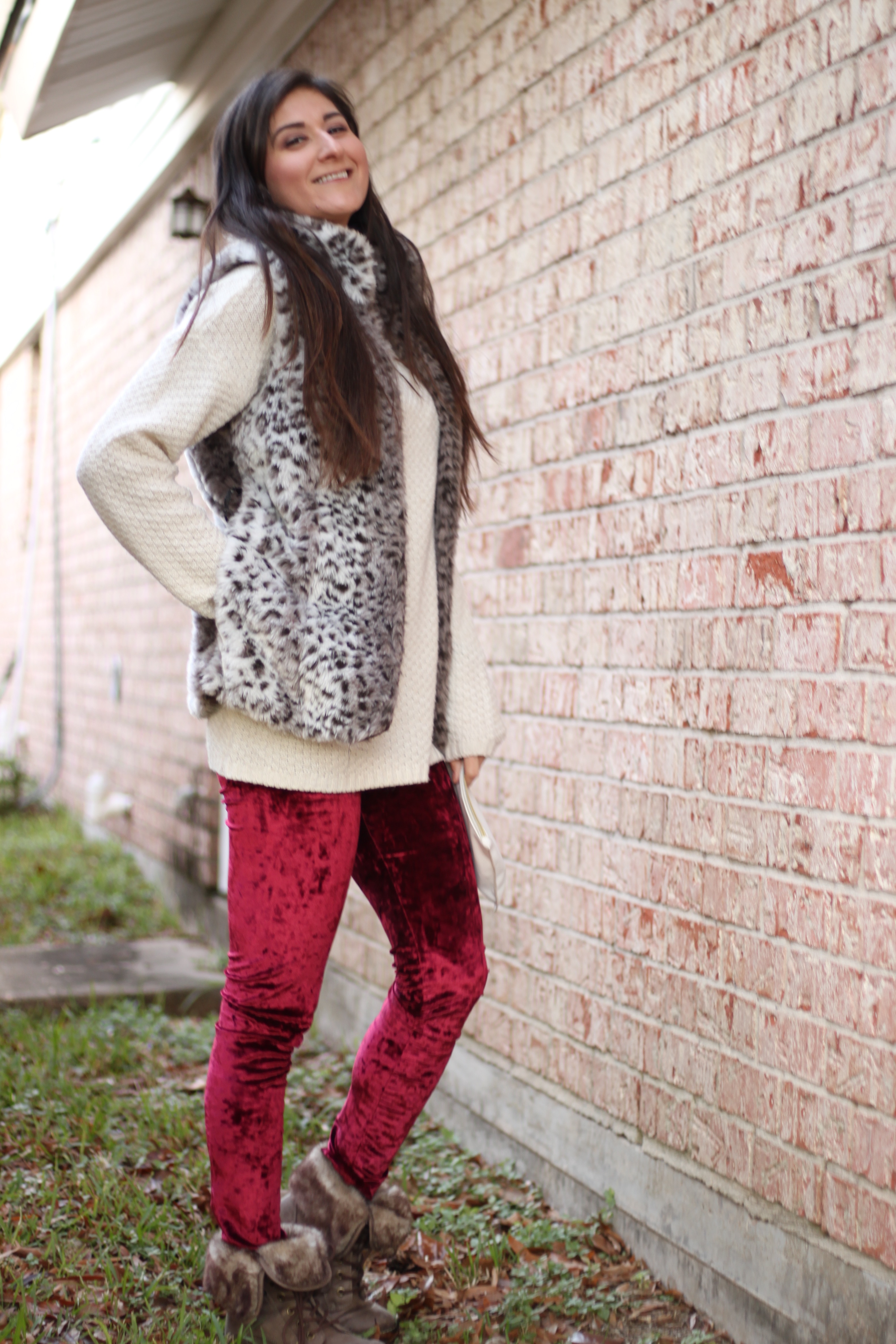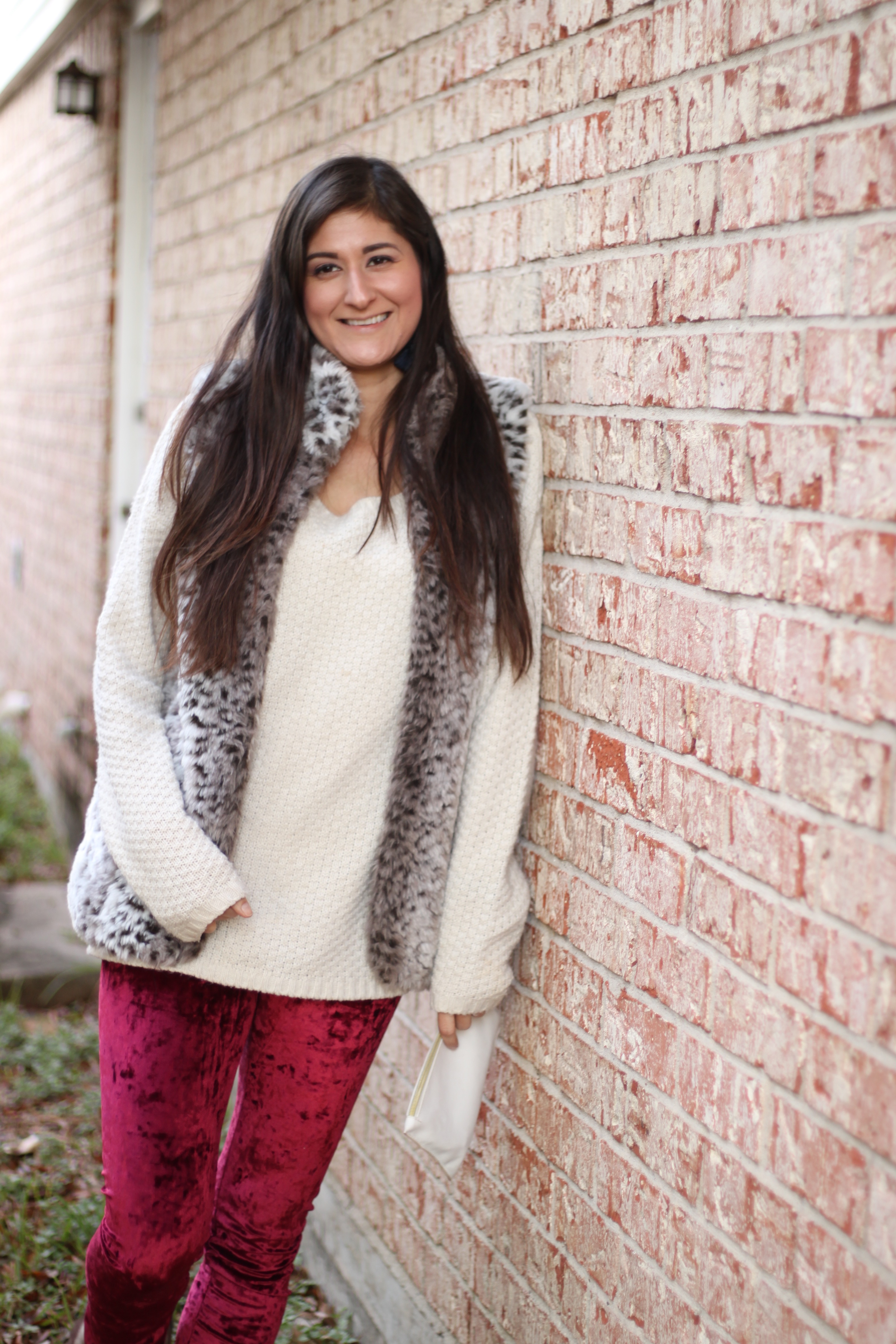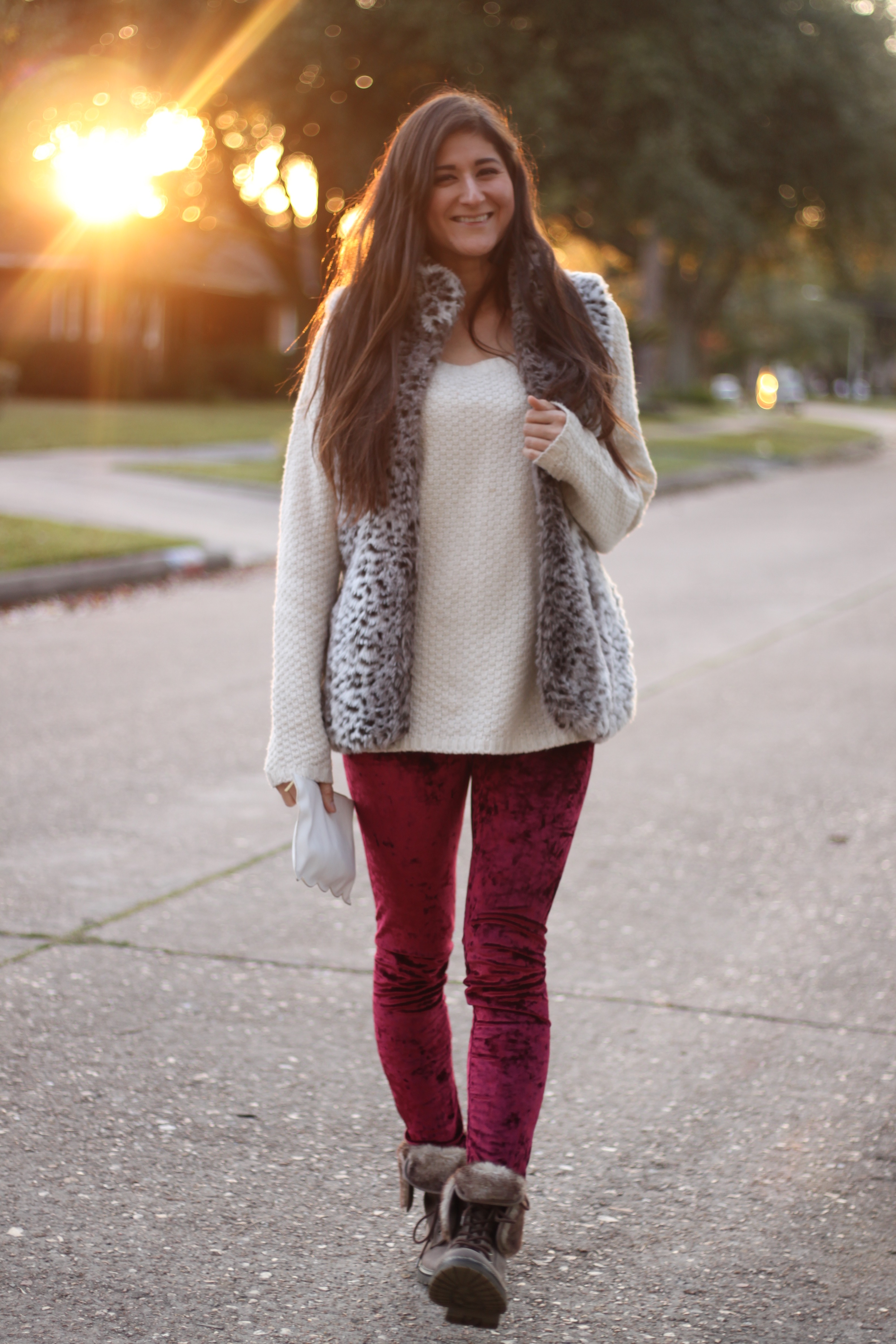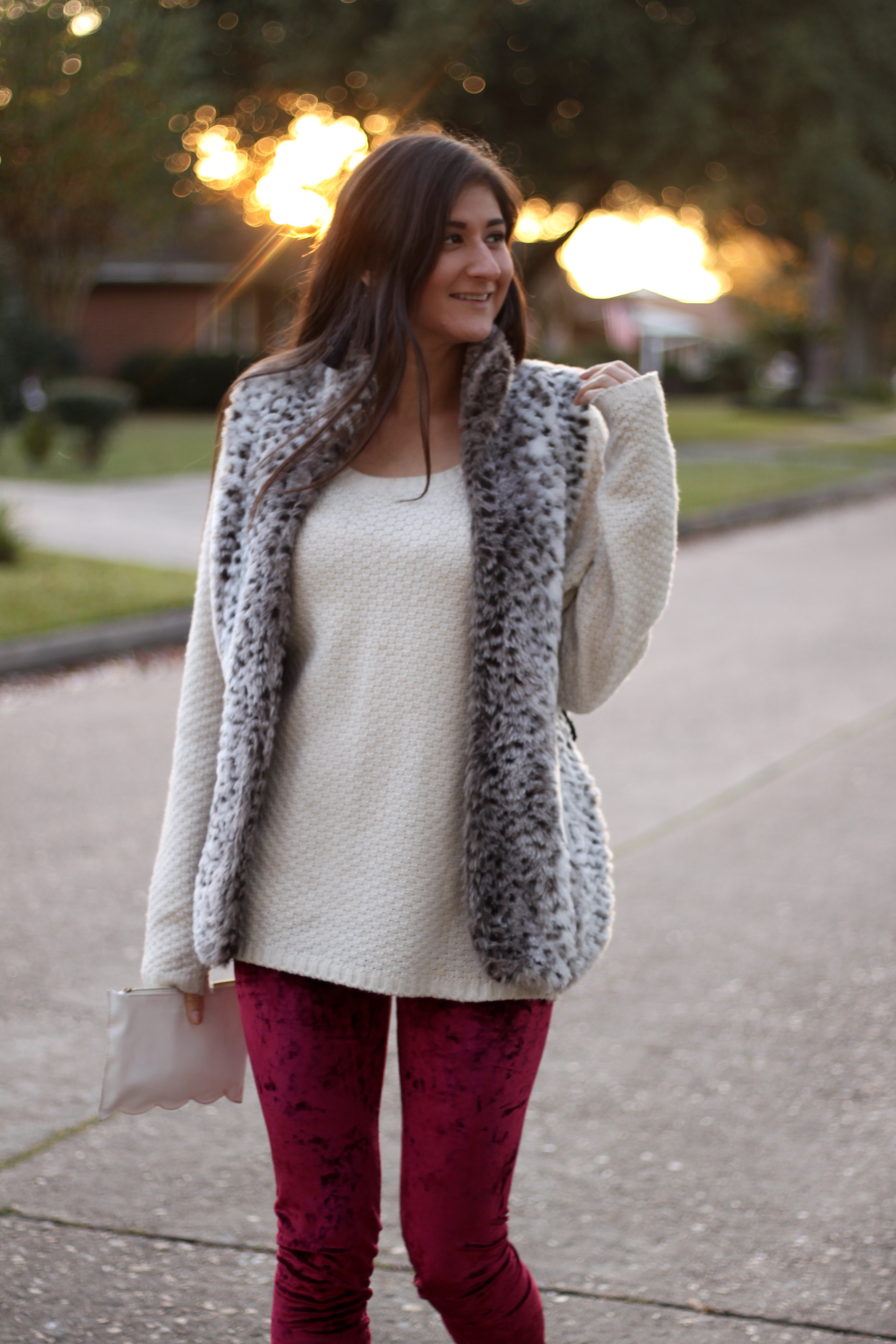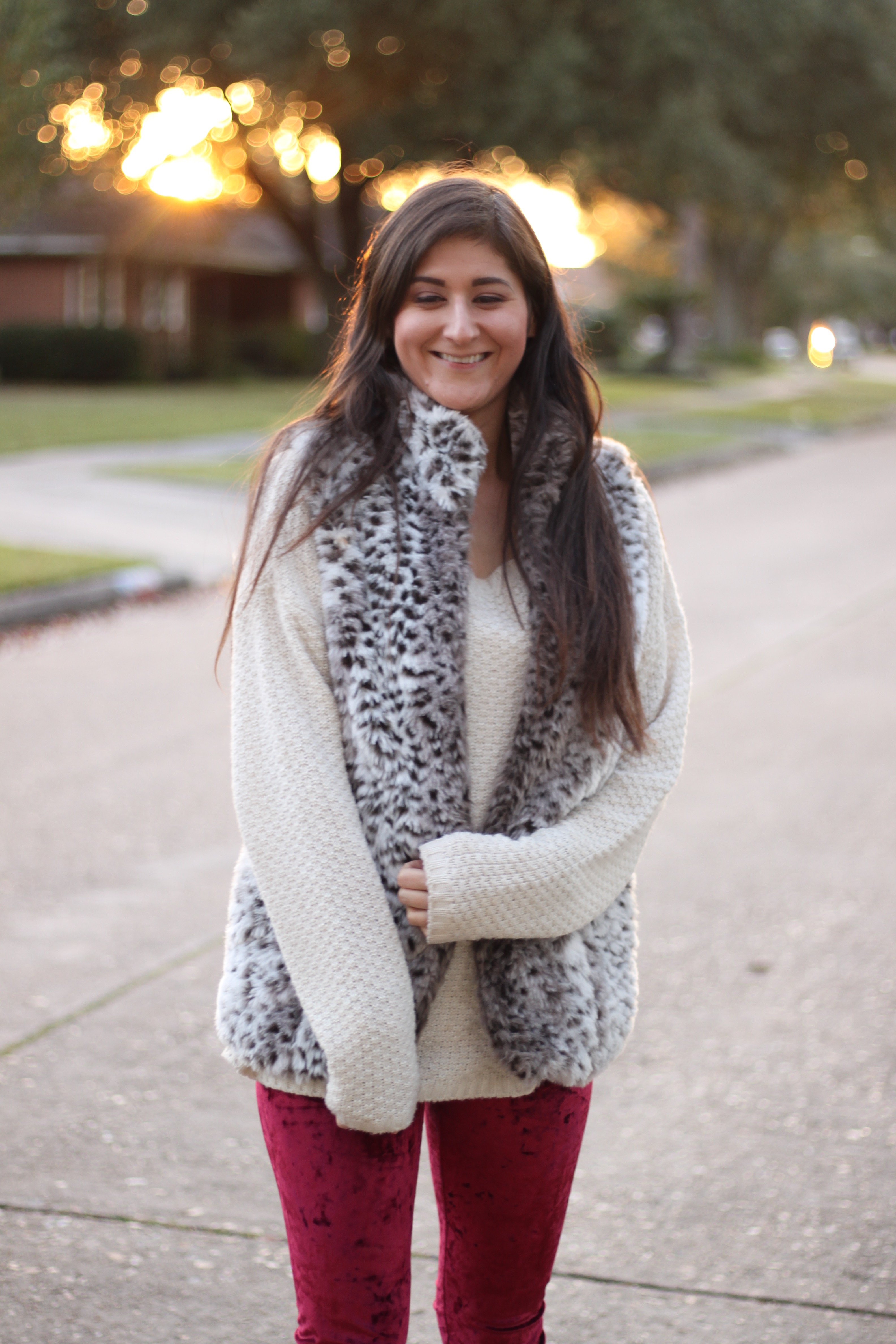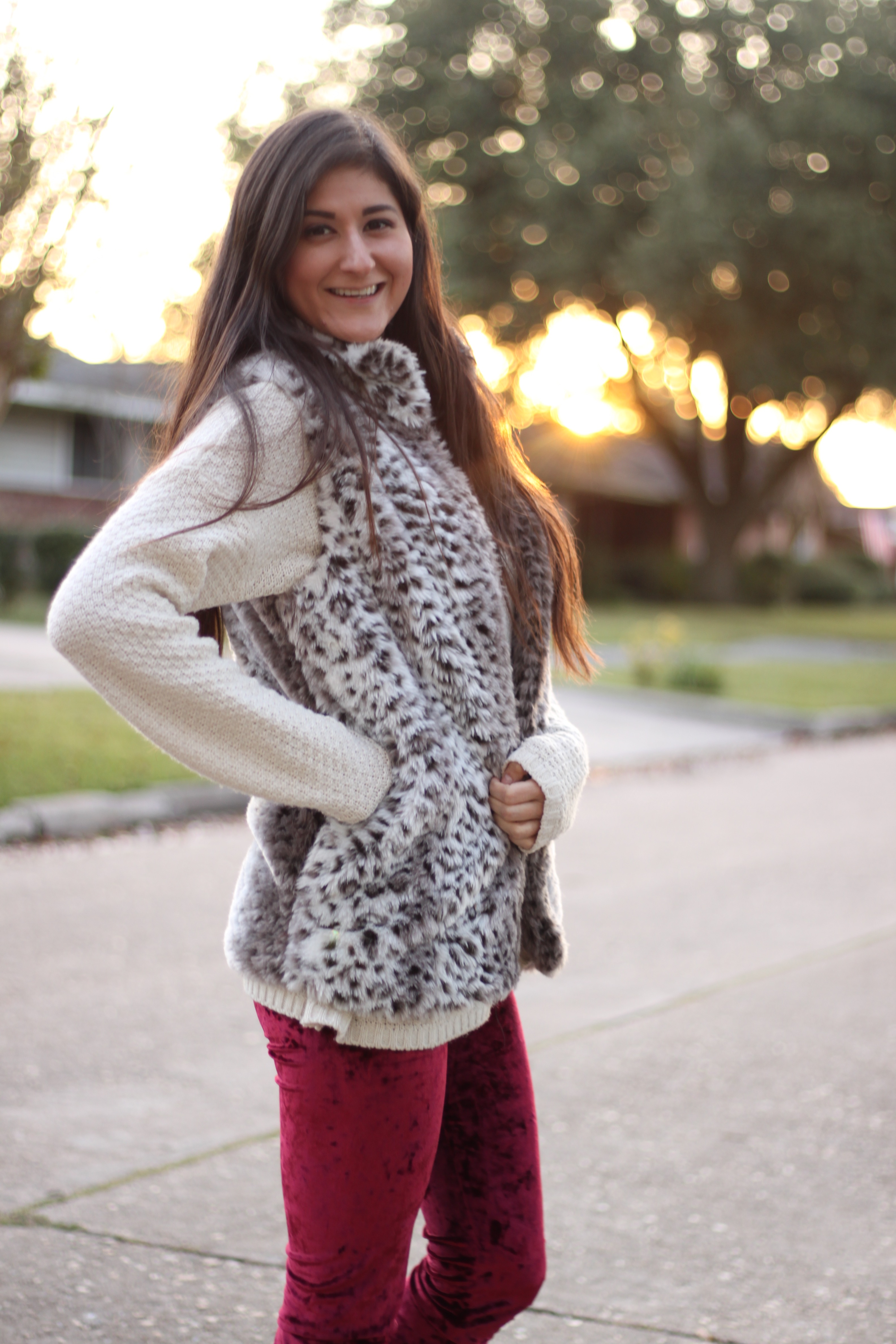 I am not even kidding when I say this, but these are the best leggings ever! I love how soft they are and I mean come on, they are leggings. Leggings as pants for the win! Whoever said leggings are not pants, is loco. hah! I find myself touching my legs all throughout the day when I am wearing these. My kids do the same too.
The vest is old but I have seen many other versions lately. YAY! So TBH a long time ago I hated animal print. I mean A LONG time ago. I don't know what I was thinking because now I love it. I was even about to buy some super cute booties from VICI and they sold out before I could get to them. They were the cutest style of leopard print that I have seen. I am so super bummed!! I hope they restock soon.
I love being comfortable on colder days. I will for sure wear a cute dress and some over the knee boots to a party or a special event but know that is a sacrifice. It's honestly because I get so cold so easily. I am know to be cold in the smoldering hot Texas weather at times too. Insert laughing emoji! I guess that's why God knew I had to be born in Texas. I don't think I would be able to live in the north. No way Jose! I just like to be warm and toasty.
Speaking of cold, you wouldn't be able to tell by this picture, but it snowed the day before. Snowed. In Houston, TX. So I have this theory… I could totally be off, but I have noticed that every time a hurricane hits Houston it snow. So far this has happened 3 times. It seems to be the only time it snows. Peculiar isn't it? I think it may have snowed one other time before but I was probably 4 years old.
My weeks have been so busy. I have been swamped with being a mom, housework, fixer uppers in my house, my side biz, and my blog, not to forget about all of the Christmas events too. I stay up way too late and my kids wake up way too early. I am learning how to balance it all.
What are your tips for balancing out your life? I would love to hear them!
XO,
Jenni
Shirt: Ann Taylor- Old |Leggings: Jane.com/Cozibear boutique |Vest: Forever 21- Old| Shoes: Target
More winter fashion? Click here.