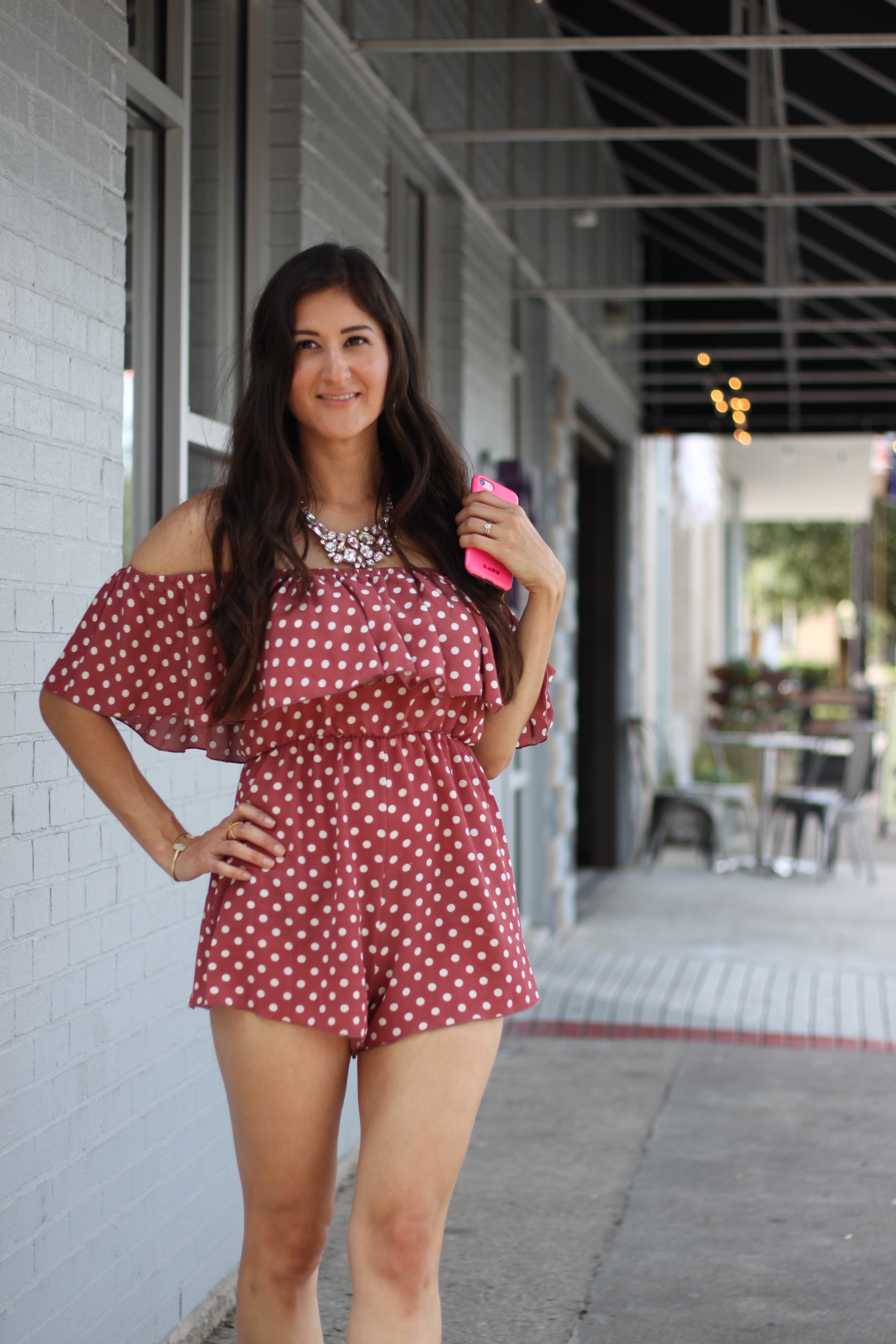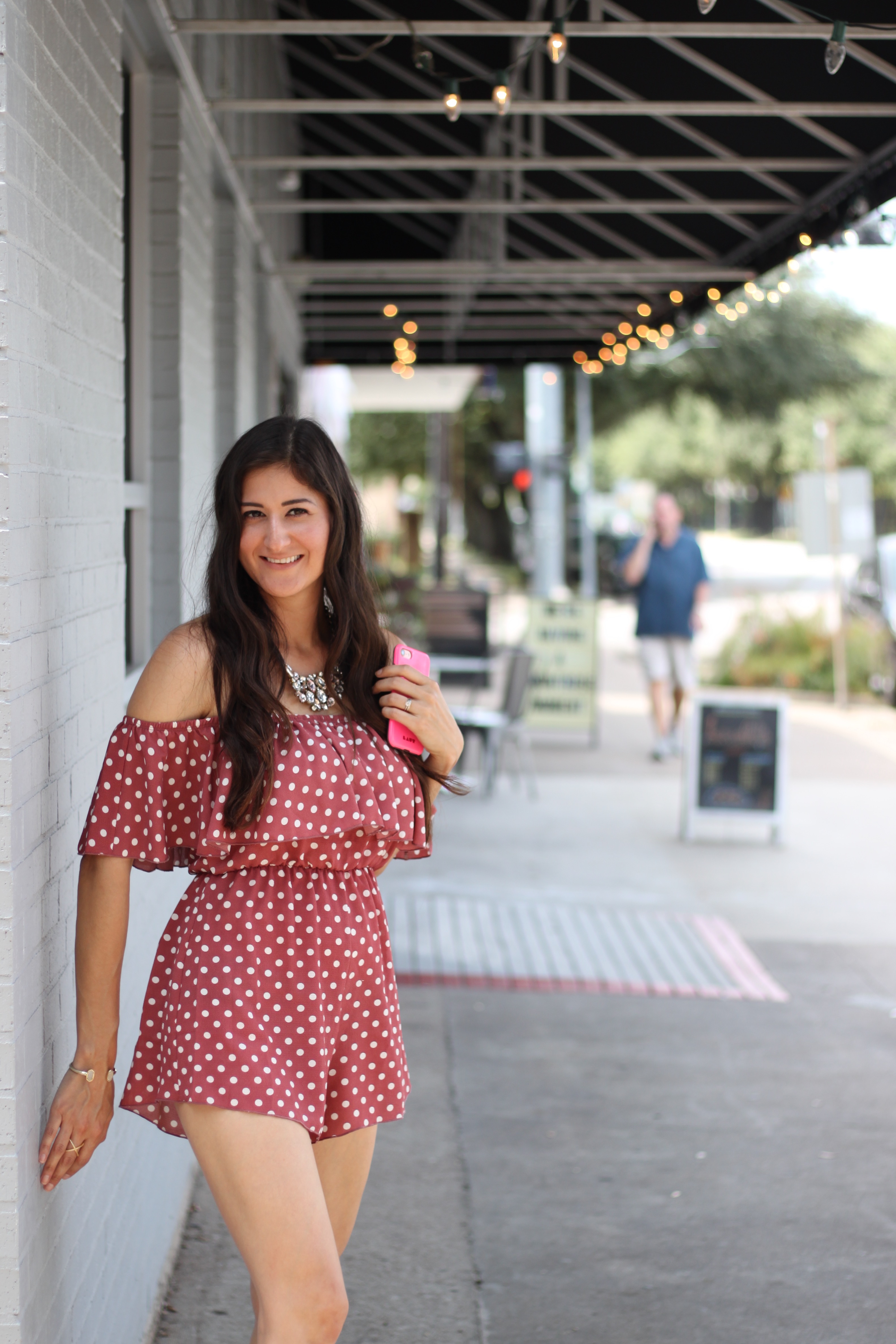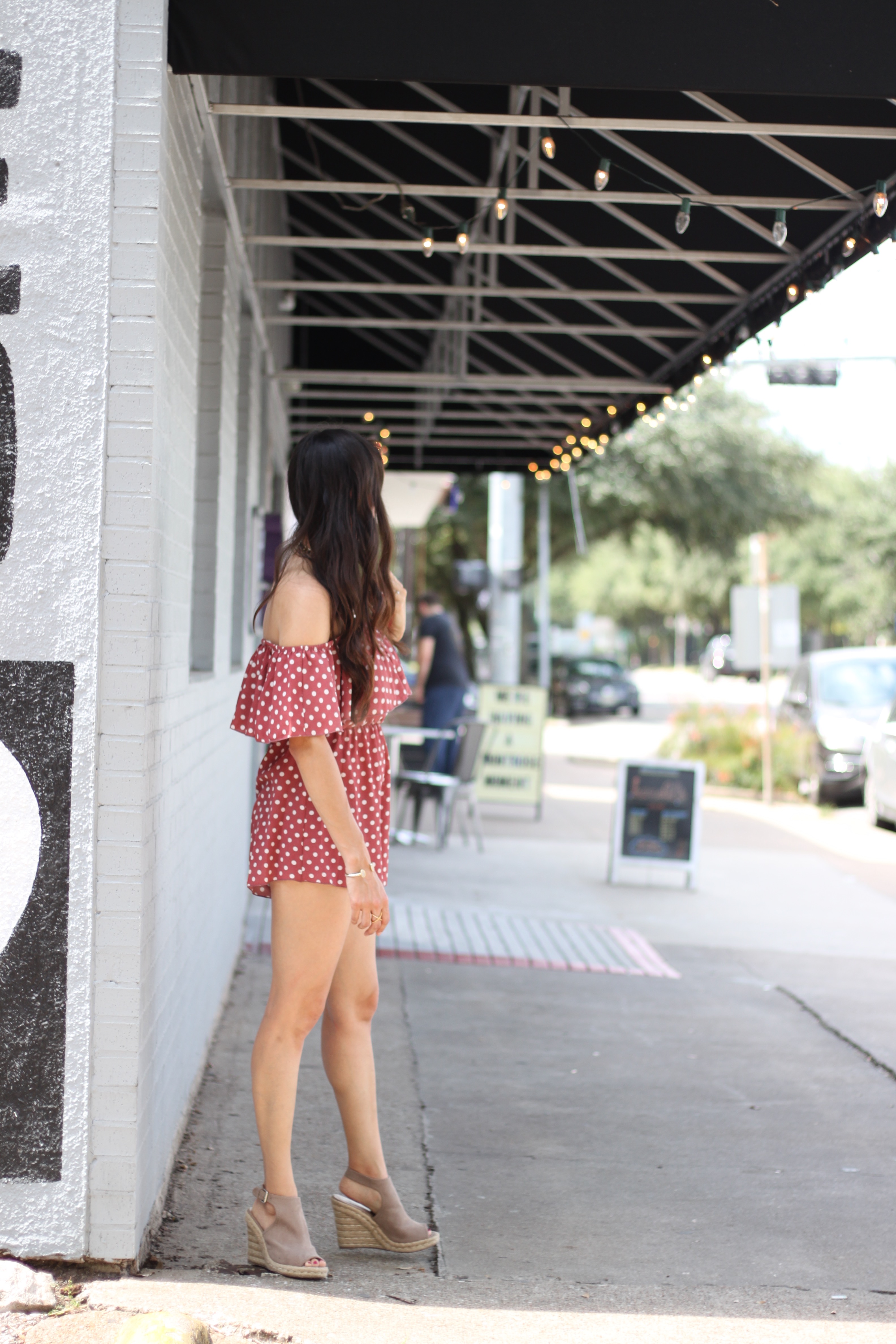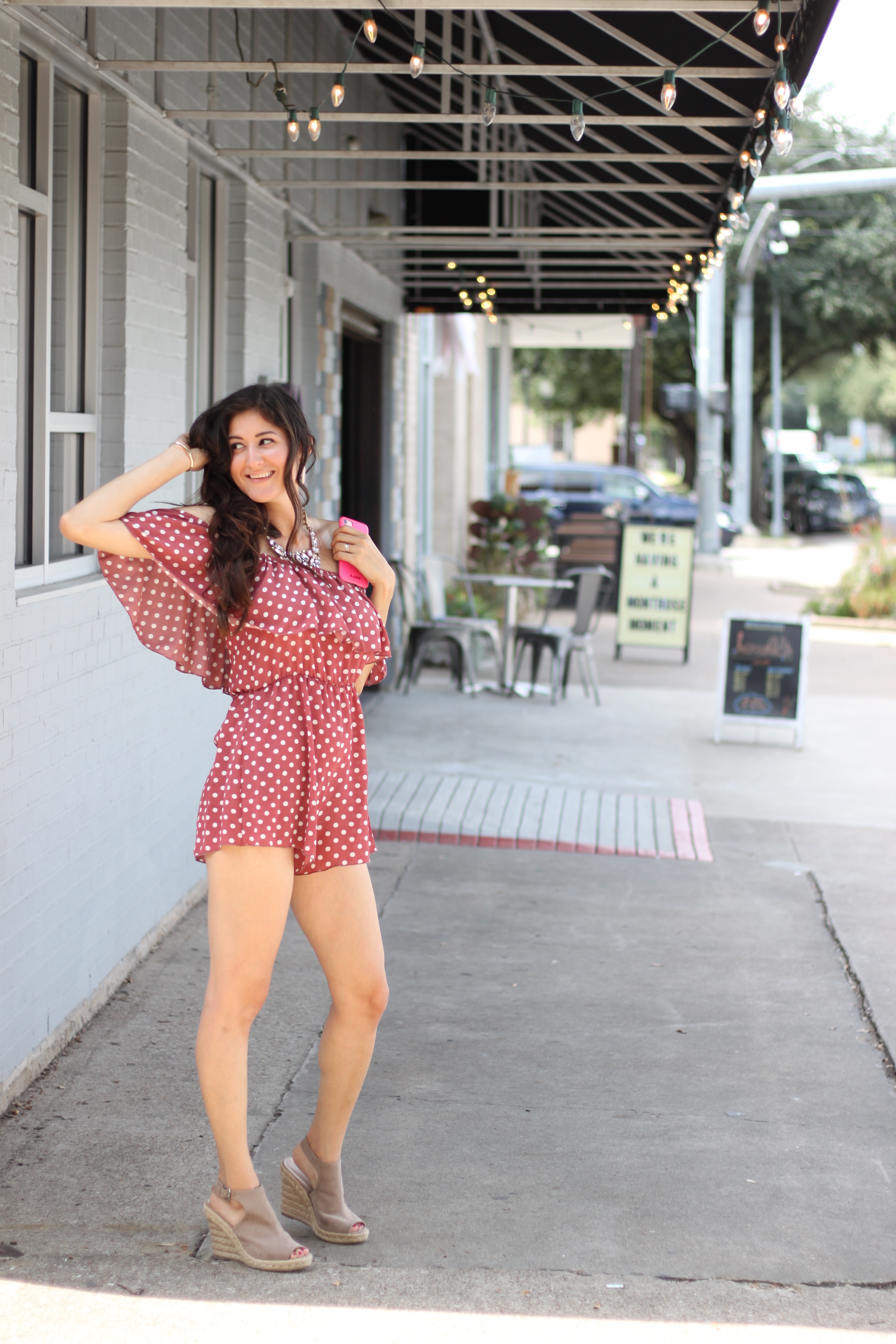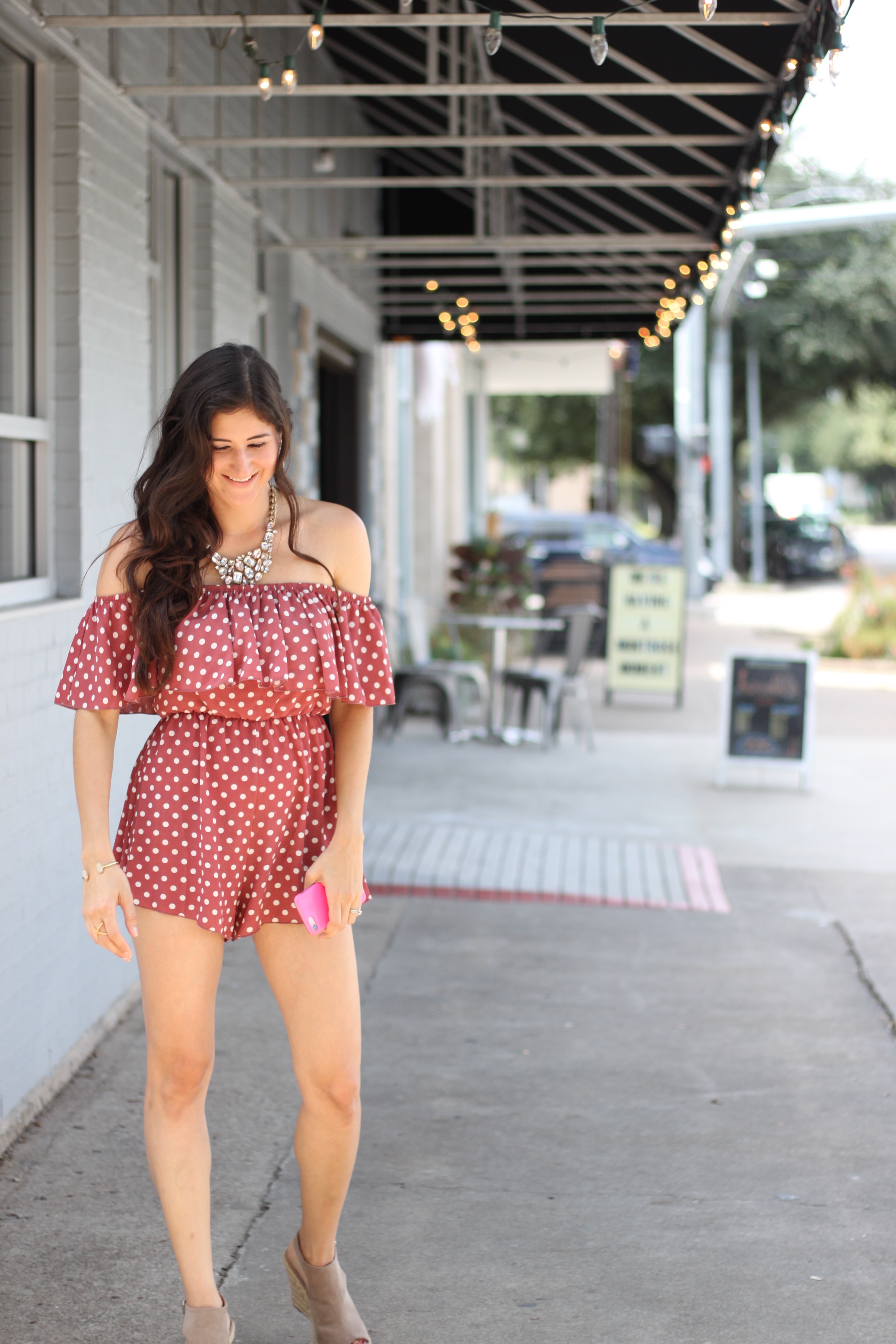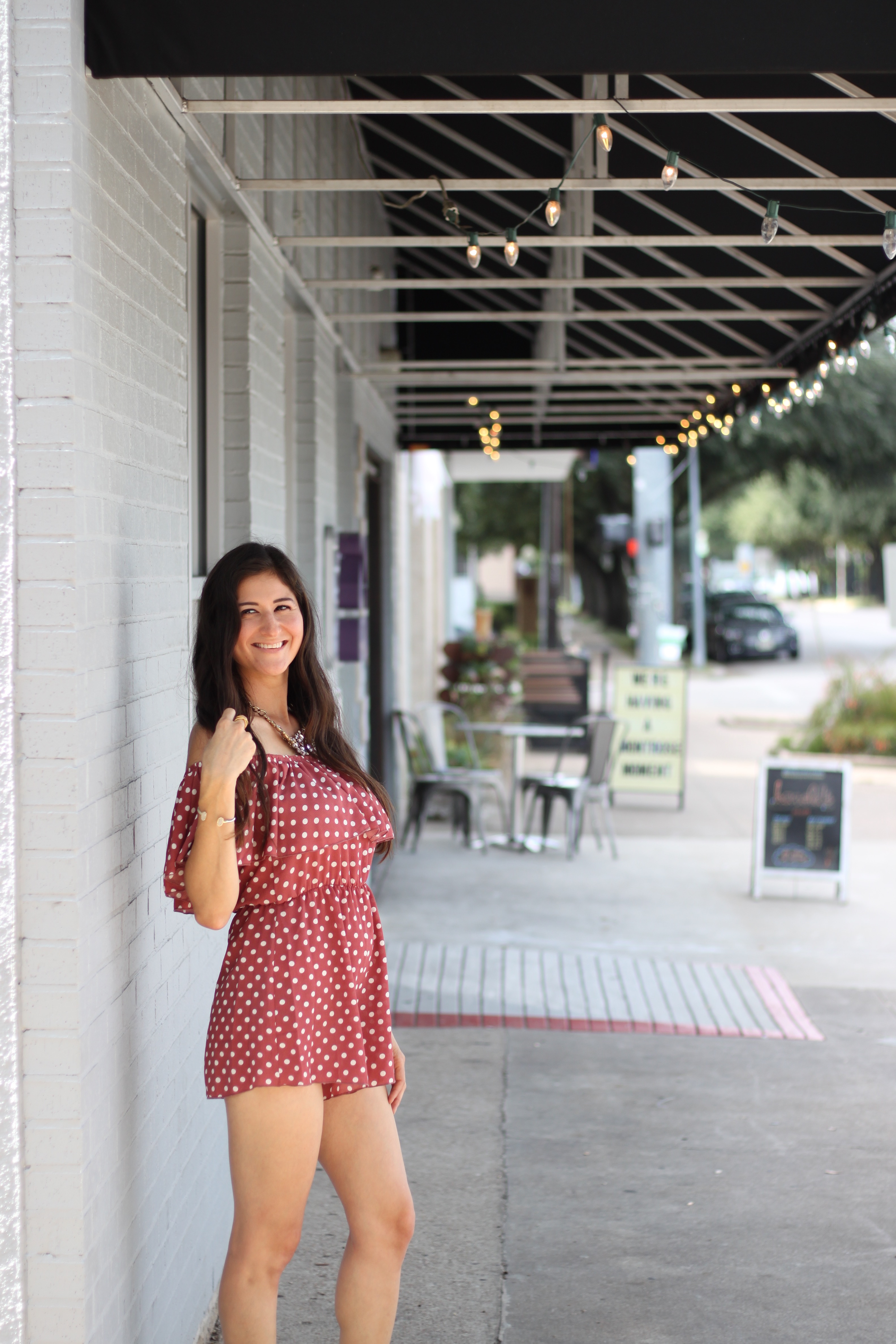 Once upon a time I was going to (and went to) Disney World. The most magical place on earth. The happiest place on earth. Well the week prior to going to Disney World, I was scouring the web for a cute romper to wear at the park. It was going to be September and HOT HOT HOT! Naturally, I wanted to look super cute too. I didn't want to wear shorts and I've seen all the cute pictures with girls in their adorable skirts, but I needed functional so I thought Heyyy, how about a romper that looks minnie mouse-ish…and Voila! I found this one. It's super cute isn't it?
So I went about ordering it, but it was Thursday and my flight left on a Monday. I thought for surely I could possibly get it by then… WRONG. So off I went, boarded my plane and left to Disney without my cute minnie romper. All the tear eyes emojis! I actually got an alert saying it had been delivered on the following Thursday.
Moral of the story: Don't wait last minute to order clothes online. Duh right? Oh well.
Let's all imagine the cute picture of me in front of the castle with this adorable romper and my minnie mouse ears… yes.. it would have been epic. Well, I guess that means I will have to go back to Disney World again right? hehe.
Anyways, I got the romper from Forever 21.
Love you guys,
Jenni
 Romper: Forever 21 
Click Here to read about my time at HLB blogger brunch.