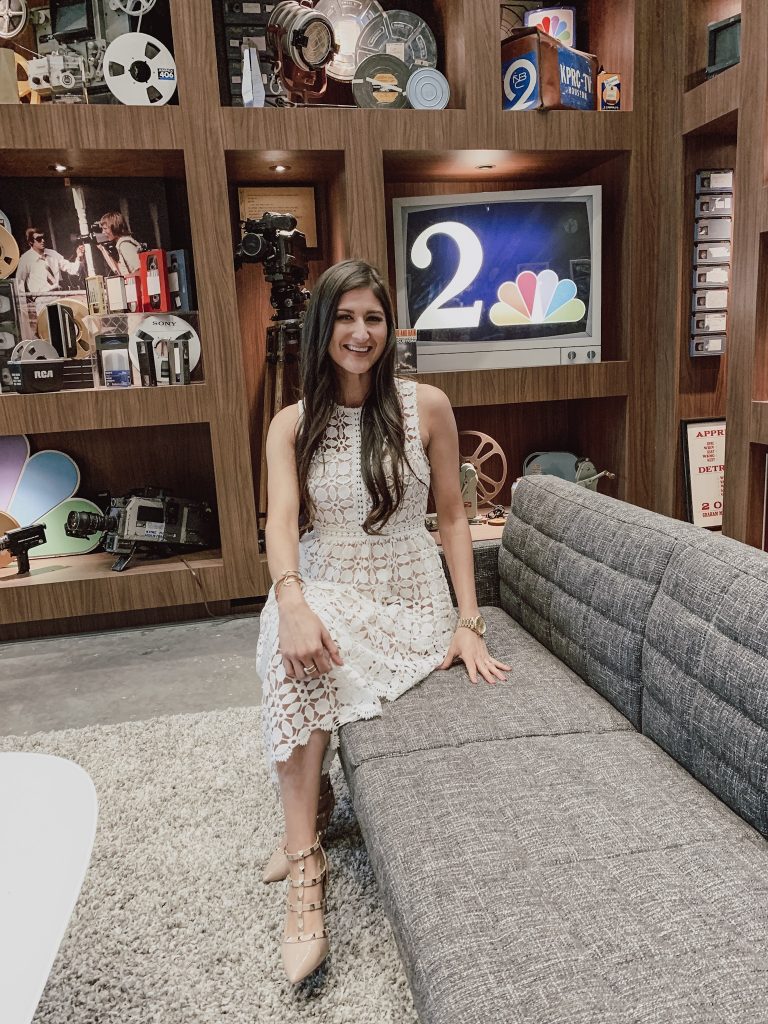 I am over the moon by the fact that I was able to be on Houston Life to host a segment! On April 9, 2019, the day after my birthday, I was able to be on tv for the first time! What a dream?!
If you aren't a local Houstonian, Houston Life is a live tv show that airs on KPRC channel 2 from 1-2pm central time. You can catch the full replay on youtube or their website Click 2 Houston.
Sponsored outfits
I wanted to take advantage of this big opportunity and partner with a clothing brand that I loved. I was able to partner with Lulus.
I have been a fan of Lulus for a long time now. I love all of their clothes! The dresses are my favorite! The prices are affordable for anyone and the quality of the items are really good too.
You can see the dresses that I have purchased from them in this fall wedding style post and in my spring style dress edition post.
For the Houston Life segment I was able to talk about Easter and spring fashion. I chose 4 other girls who are bloggers as well to model the clothes.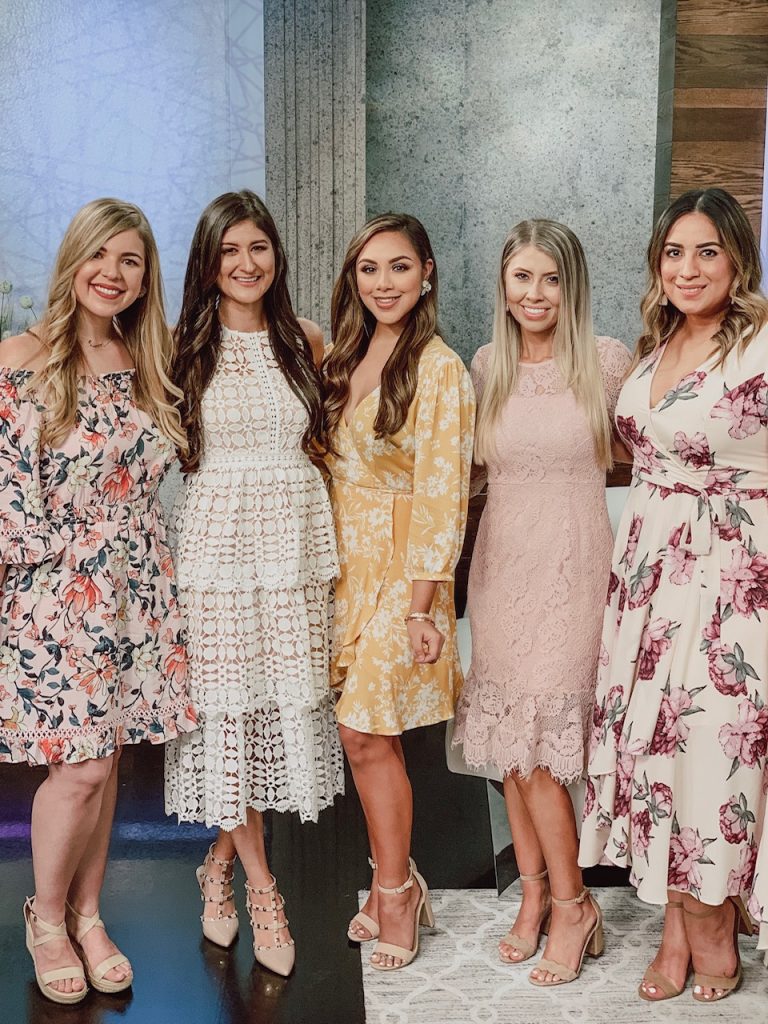 Preparation and arrival
I was able to get my hair styled by Blo Montrose Dry bar. The owner is so sweet and accommodating! At Blo Montrose they also did my makeup.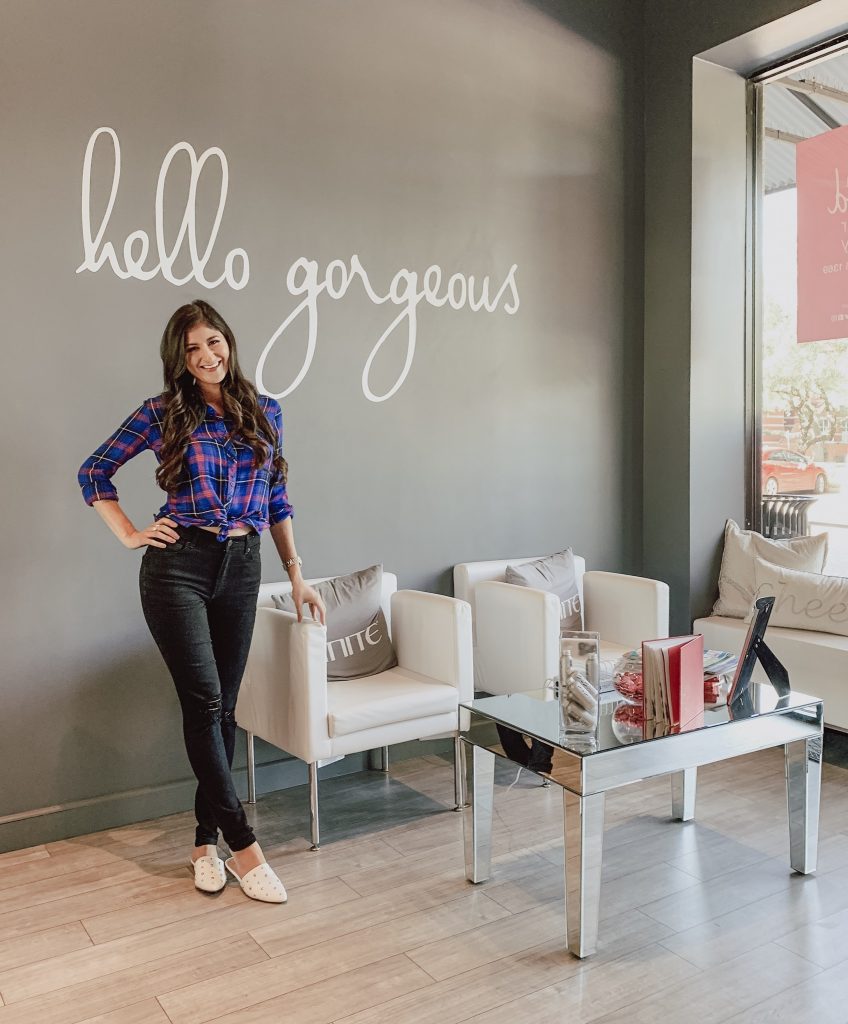 I am so thankful that they offered this to me because I wouldn't have know how to do stage/tv makeup! They did a great job!
One of the other bloggers was able to get her makeup done as well.
We had to get to the studio by 11:30am. We all had to be camera ready. At the Studio, they have a makeup and hair stylist to help you touch up if needed.
Once we arrived, security had to check our id's and give us a sticker badge. We were then escorted in to a waiting room with a tv that would be playing Houston Life live for us.
We were able to meet all of the other guest on the show that day. They were all so excited to be on the show as well.
At the Studio at Houston Life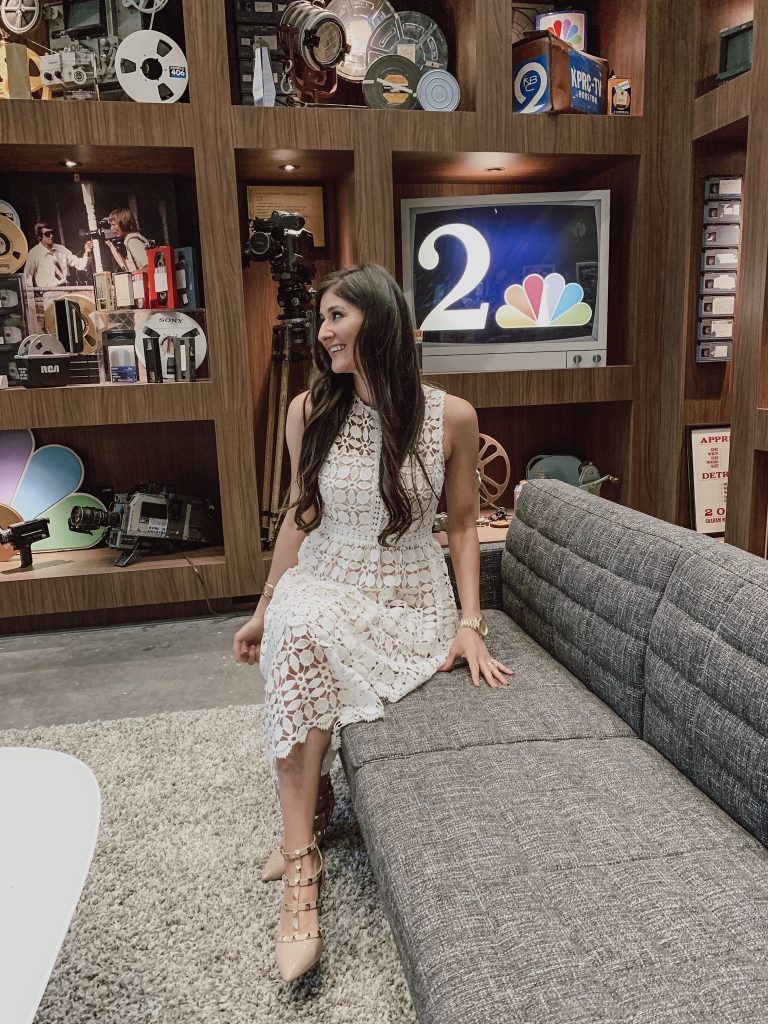 It was so cool to be at the KPRC channel 2 studio. They had a history wall from the time it first aired to the present. There was also a lot of memorabilia, old school cameras, and other nostalgia as well.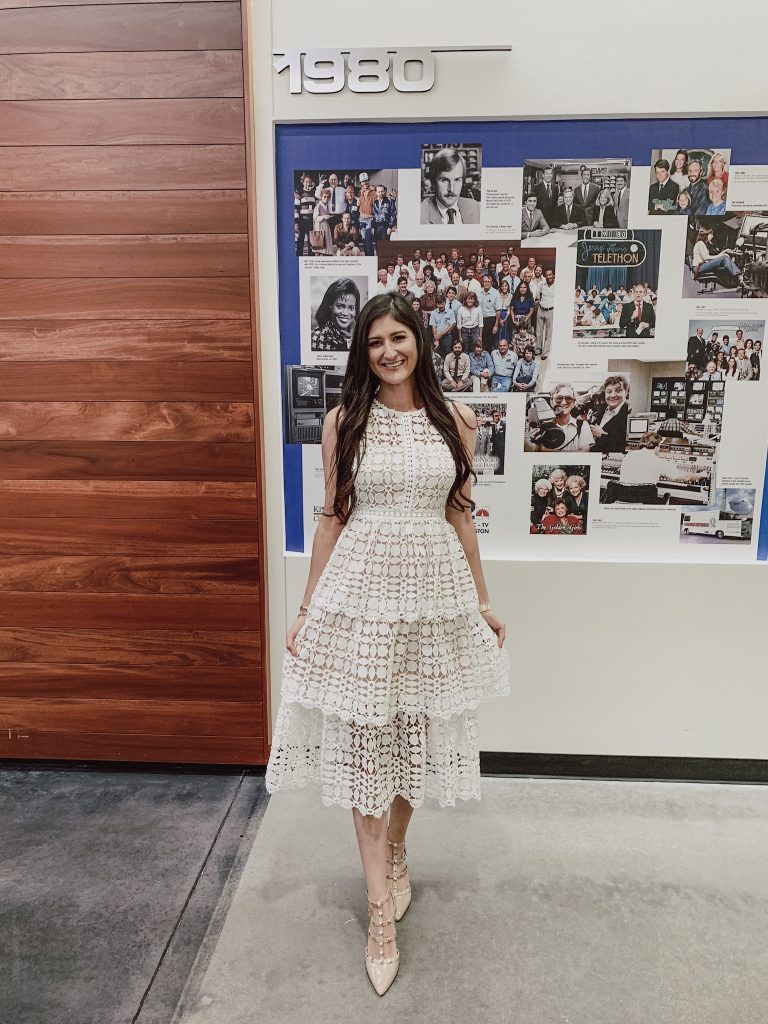 We waited in the room until the producer came to introduce herself and then took us to the set.
On the Set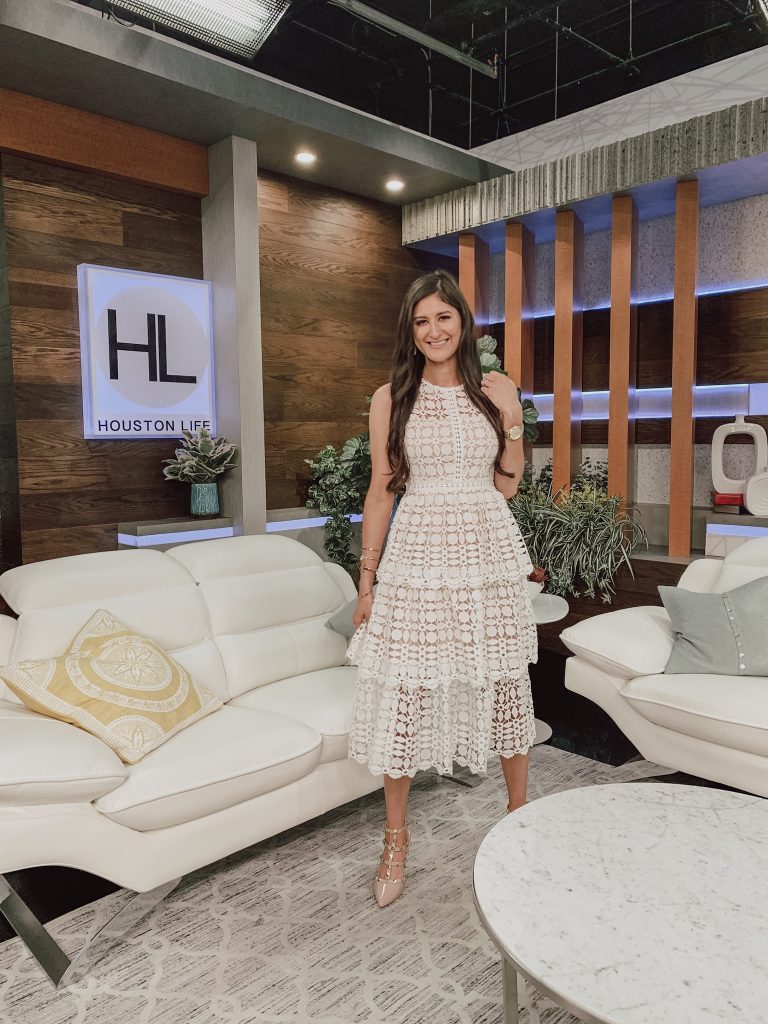 We were taken on the set. When I walked in the first feeling that I experienced was excitement. I was so excited to be there.
One look around and you can see all the lights, cameras, and action. I'm punny sometimes. There was so many bright LED lights.
The cameras were robotic. They had wheels and were ran buy computers that were programmed by the camera men. I was expecting the room to be full of camera people.
This eased my anxiety. I was also so nervous! Having less people in the room was a plus for me.
We were able to run through the segment a few times with the producer. This was so helpful! I am so glad that we were able to practice beforehand.
This is when we were able to take pictures once we were finished practicing.
Live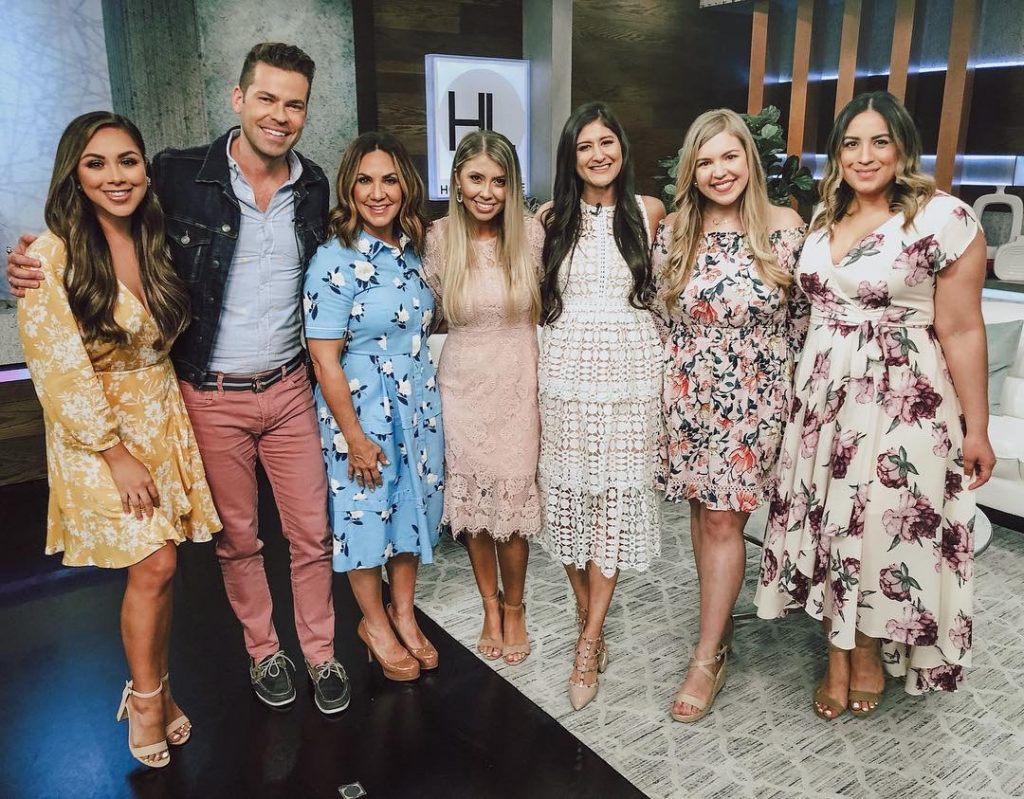 About 10 minutes before the segment one of the producers come get you bring you to the set and once they are on commercial break everyone takes their places and that is when you meet Derrick and Courtney.
They make sure they are pronouncing the names correctly and that the model line up is still the same. Then your live after the commercial break.
You can watch the whole segment here. You can skip ahead to 32:00 to see my portion on Houston Life.
It was so much fun being on the set of Houston Life for the first time. I am so thankful for the opportunity to do so. Thank you all so much for your support! I wouldn't be able to do this without you!
XO,
Jenni
Latest Post