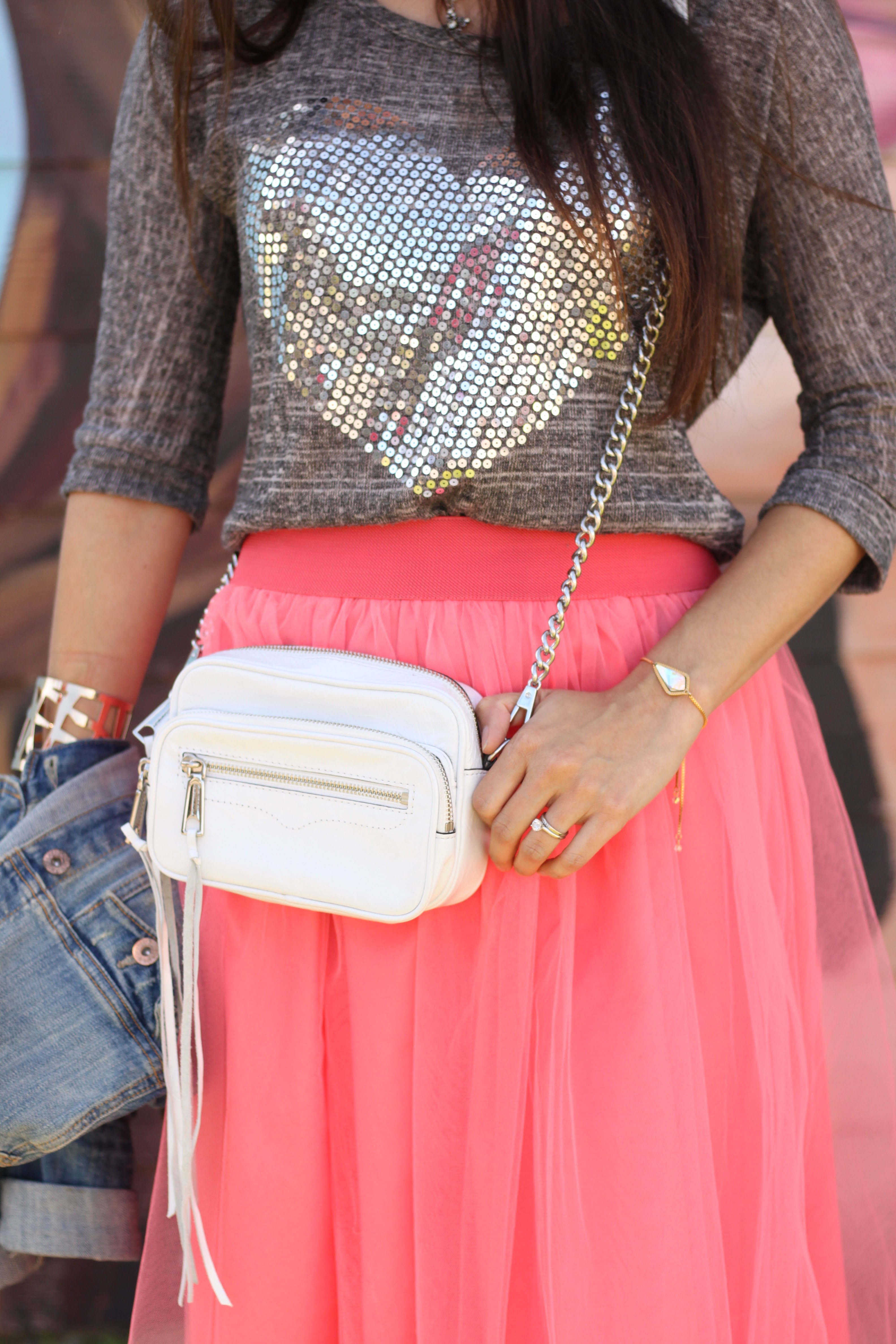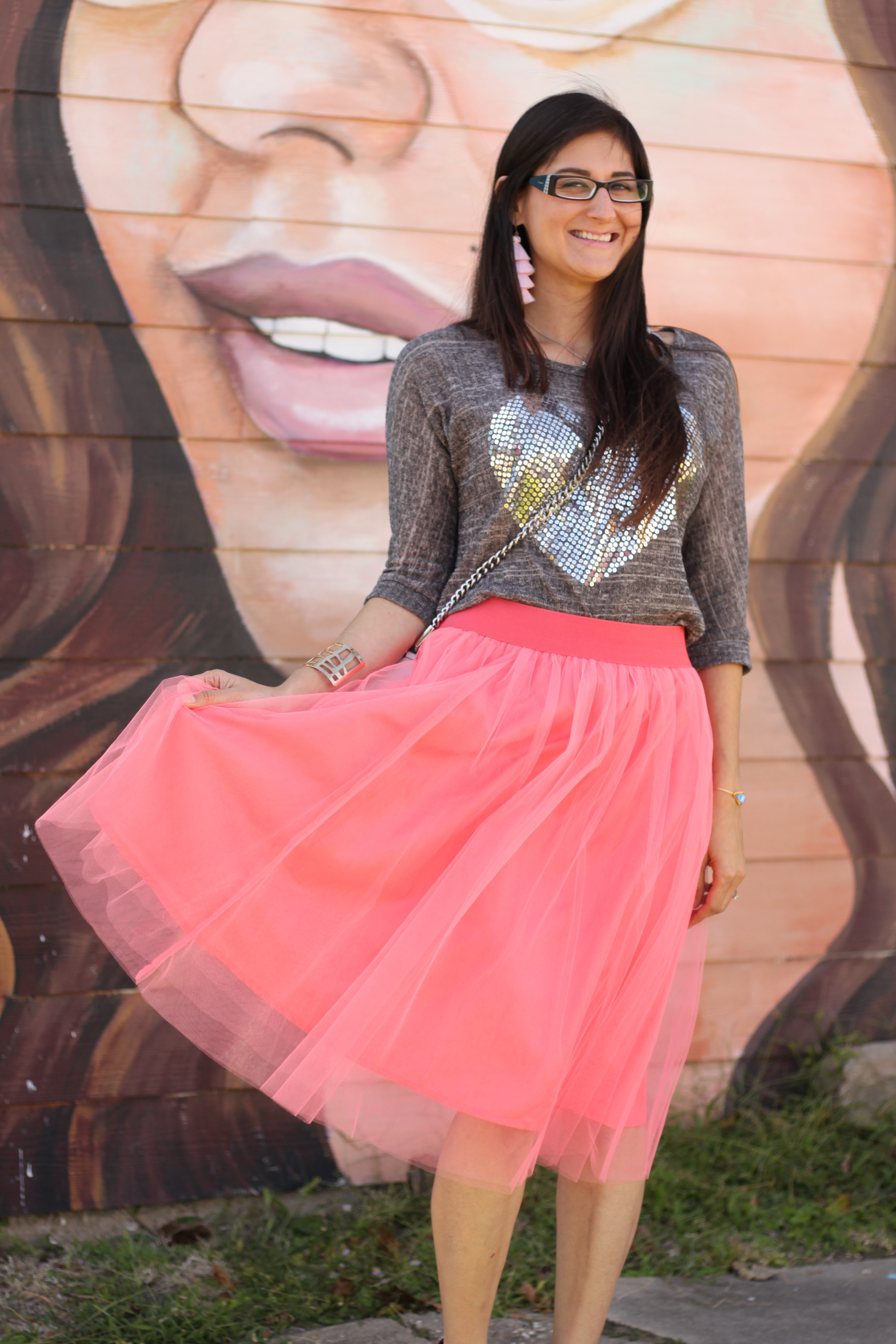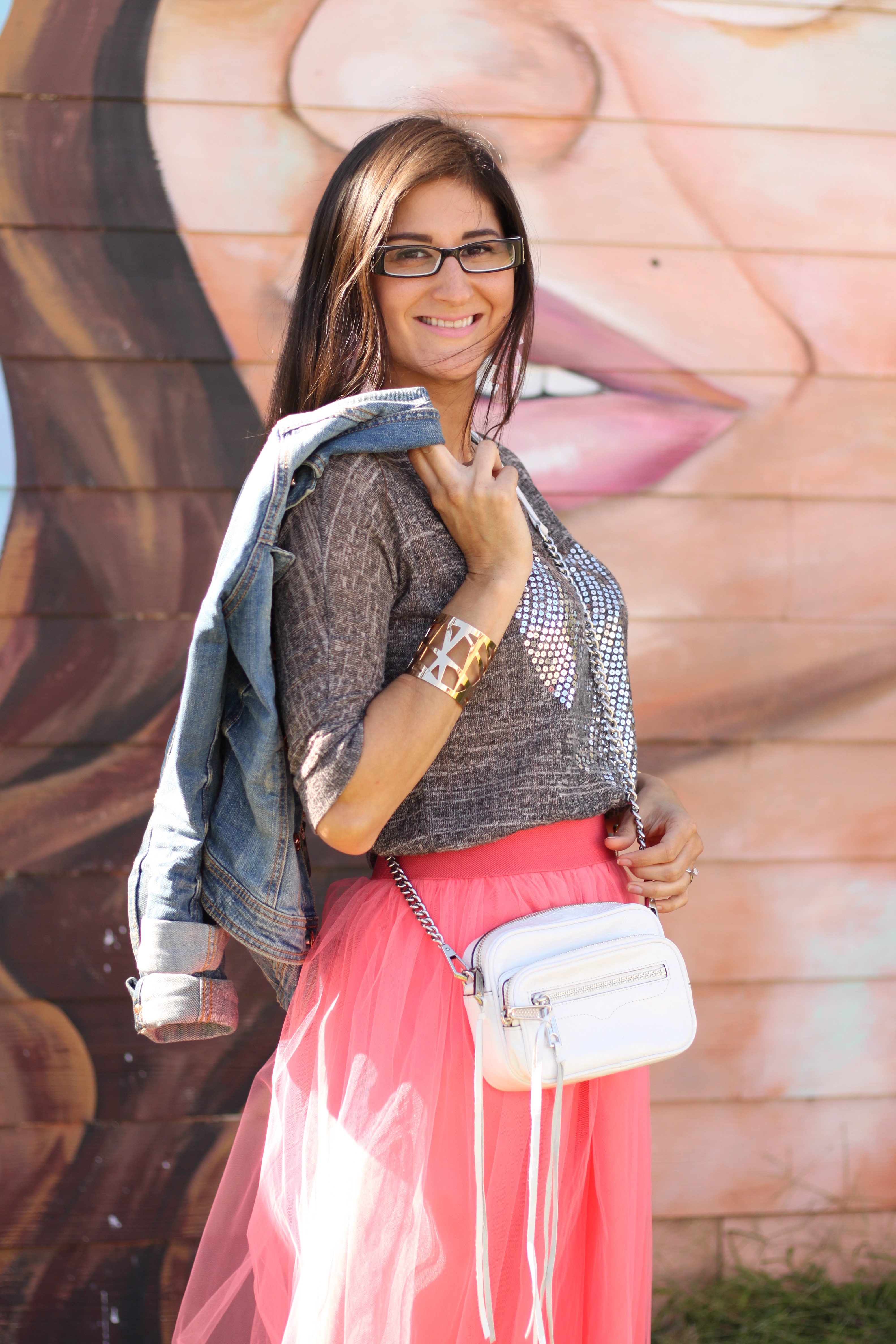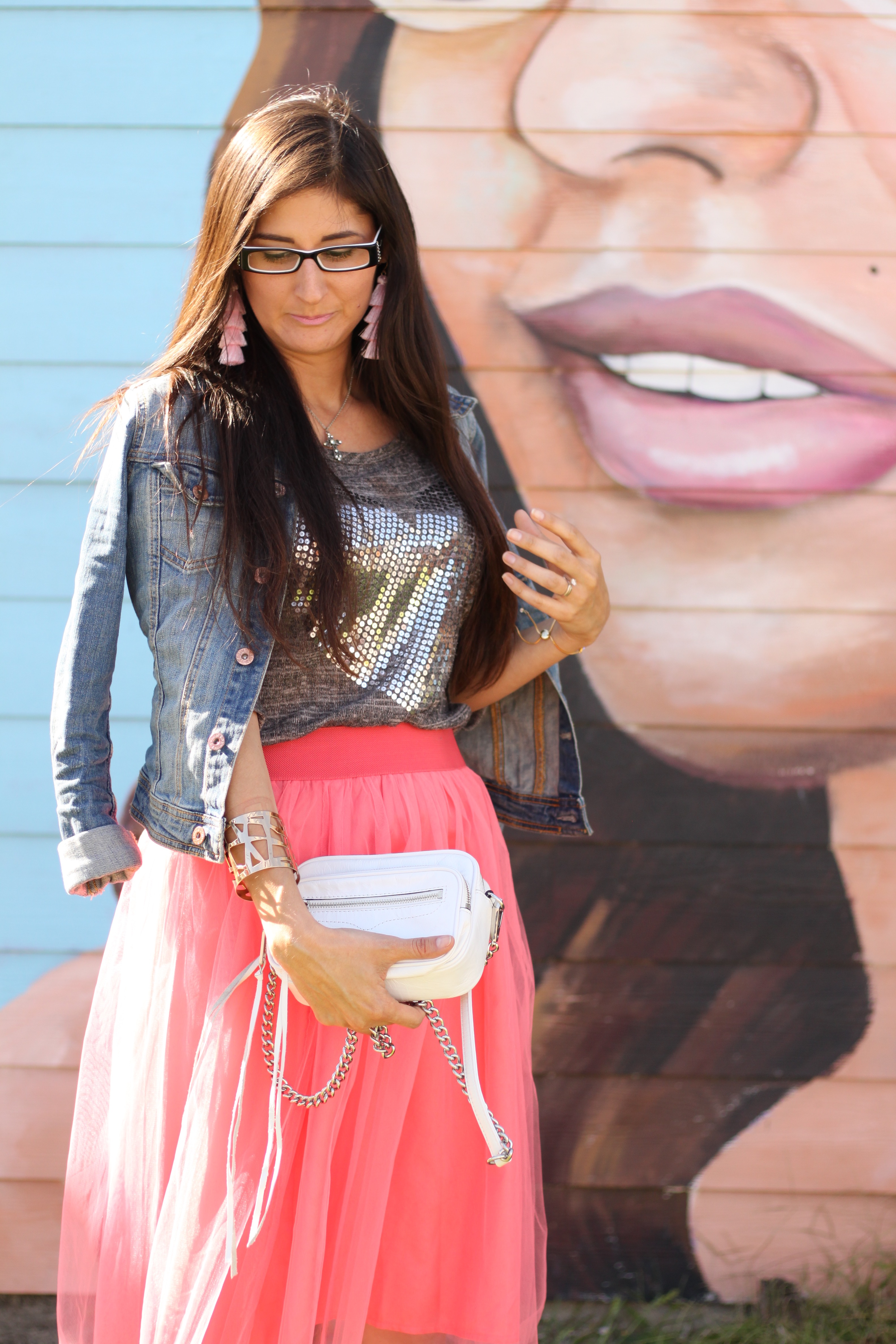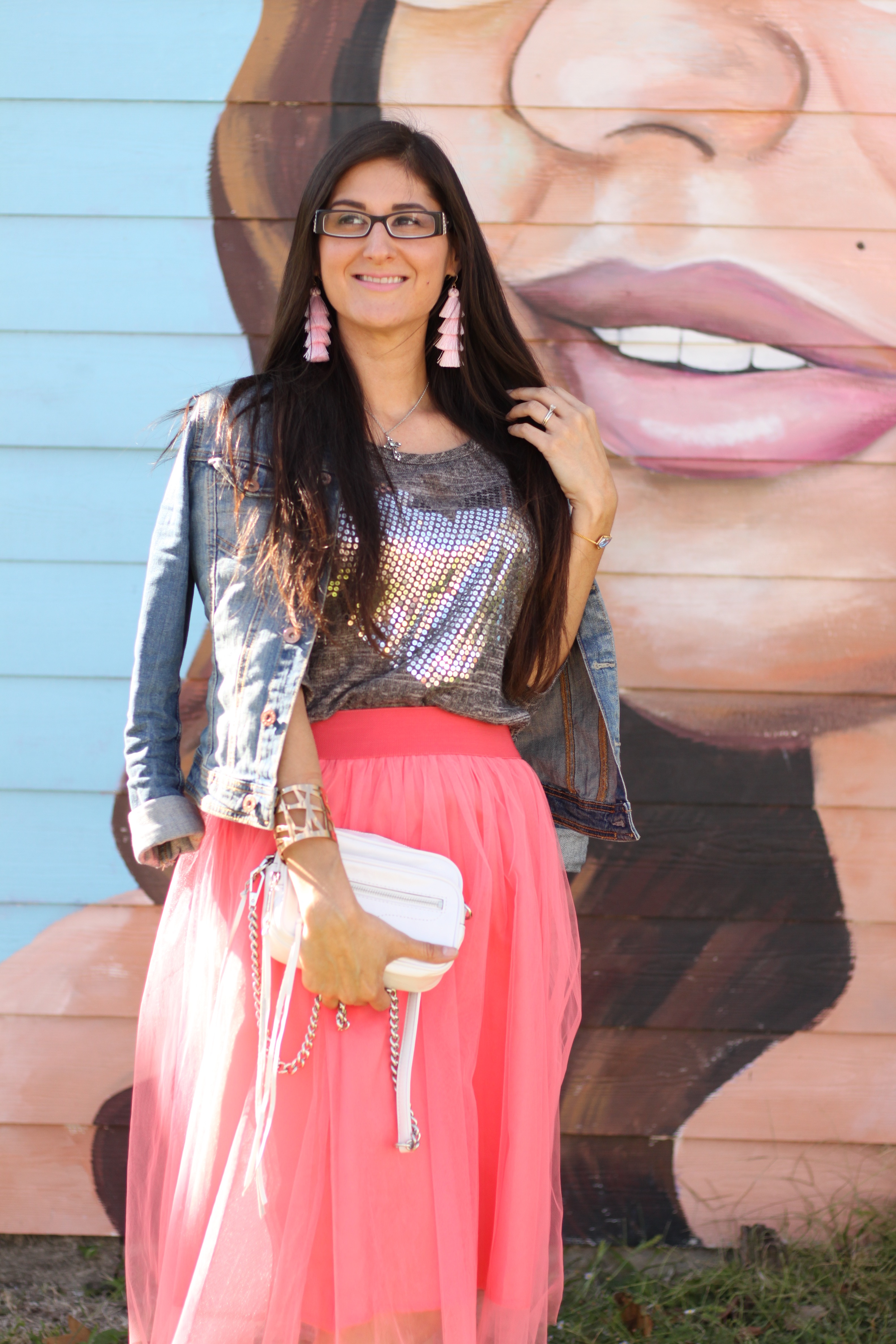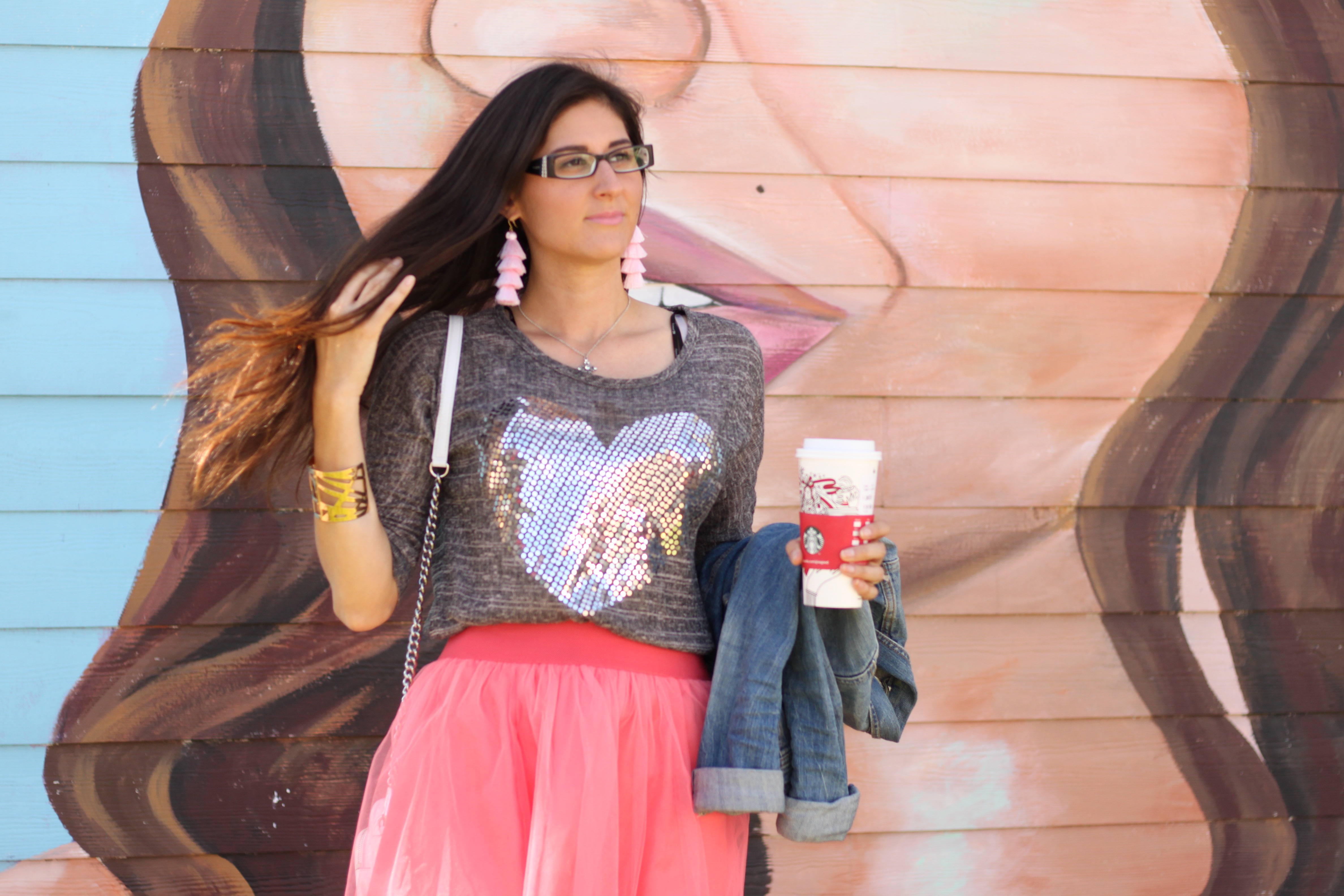 I don't know about you, but I love me a cute tulle skirt. It makes the little girl inside of me so giddy! This is also an outfit that can be worn in the spring or fall because you can wear it with or without a jacket and you can wear it with heels in the spring or cute booties in the fall. This particular shirt I have had for a while but I have seen many cute sequins tops this fall, even some cute off the shoulder ones!
My earrings are on sale right now! They come in a set of 3 in navy, millennial pink, and emerald. The sale ends on 11/22/17 so hurry! Snatch them up girl! The code to use is YAY30.
I found this cool wall randomly as we were driving around. I think it is really cool that I live in a city with so much art all around for people to see. I wish I could tell you exactly where it is located but I honestly do not remember. I do know that it is near River Oaks going towards DT Houston.
Well loves, this week we are busy getting ready for Thanksgiving. I am planning on making a veggie tray that looks like a turkey. I saw a video on Facebook. I am really excited to try it, plus my kids are too.. anything to get them to eat more veggies right? What are some of your favorite Thanksgiving day meals?
 I hope you all have an amazing thanksgiving day and that you fill your bellies with all the pumpkin pie or even better the cheesecake pumpkin pie.. excuse my while I go drool.
XO,
Jenni