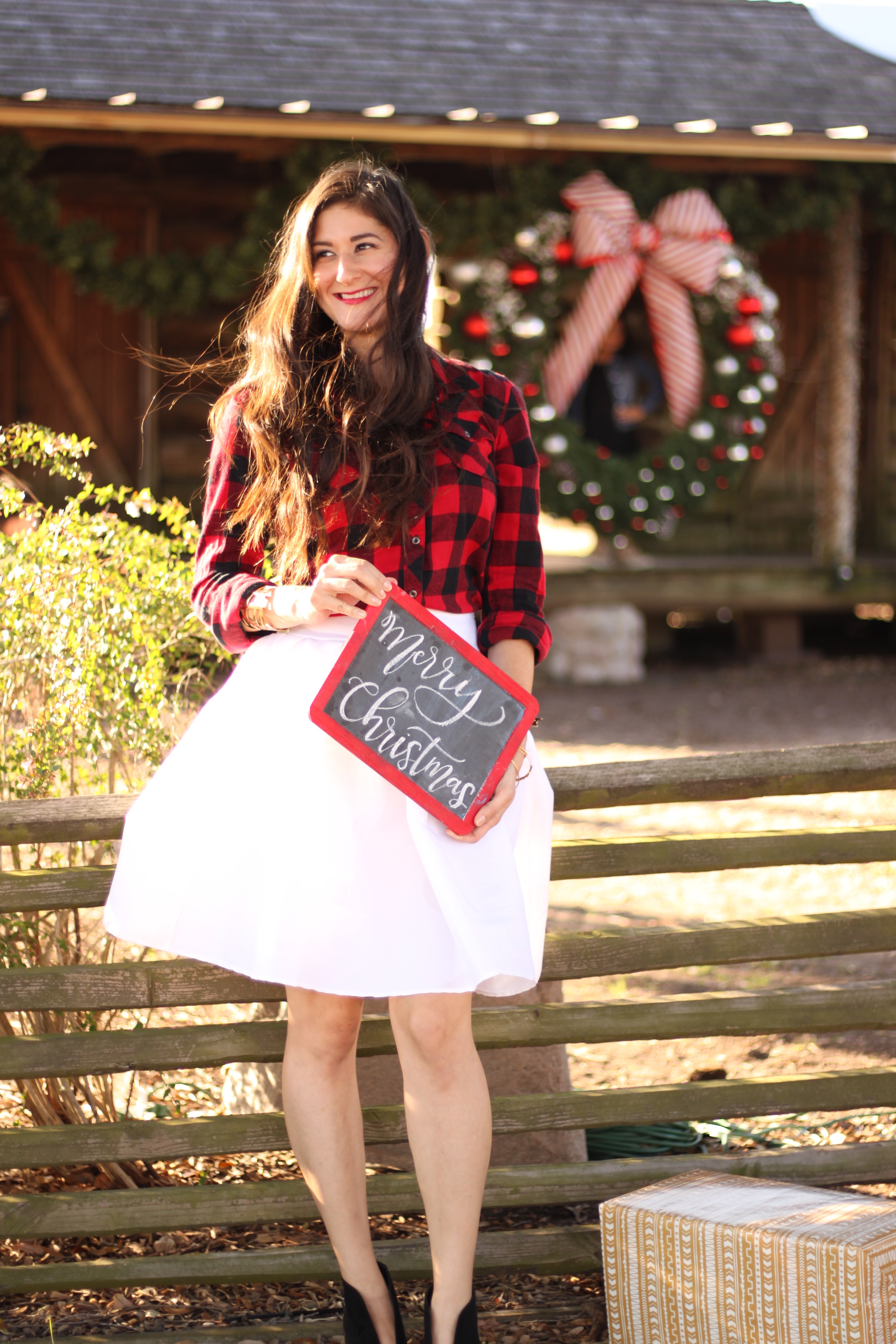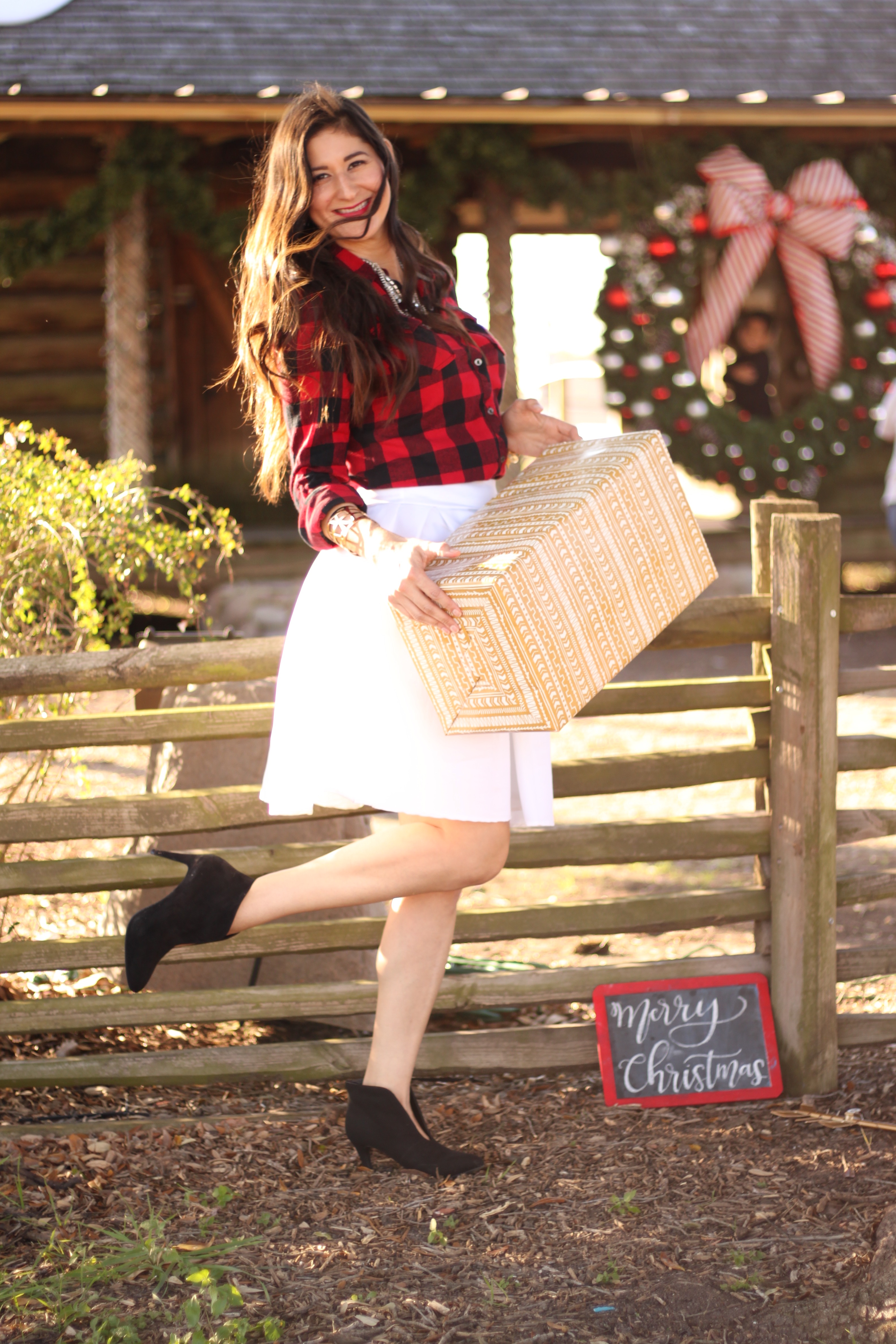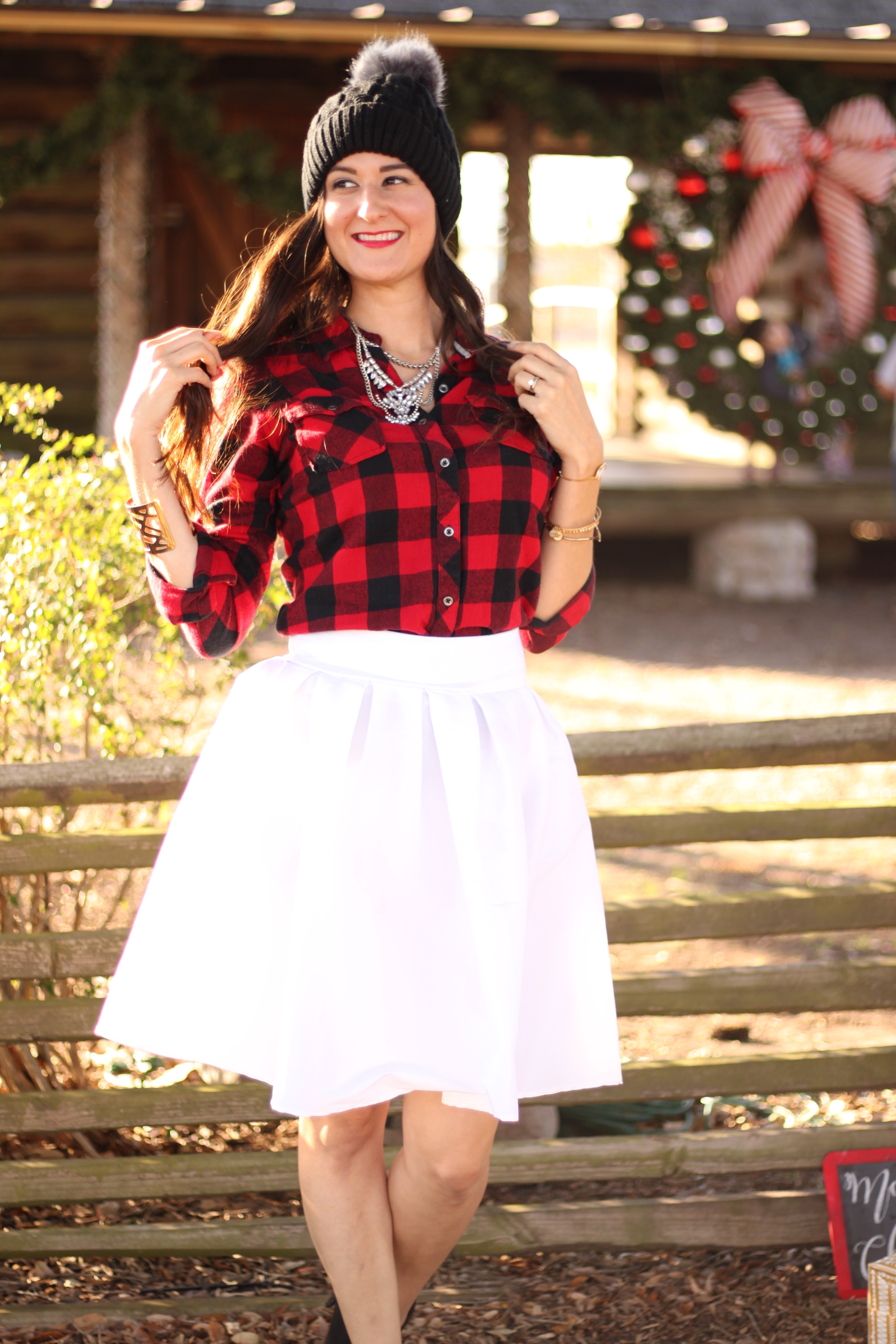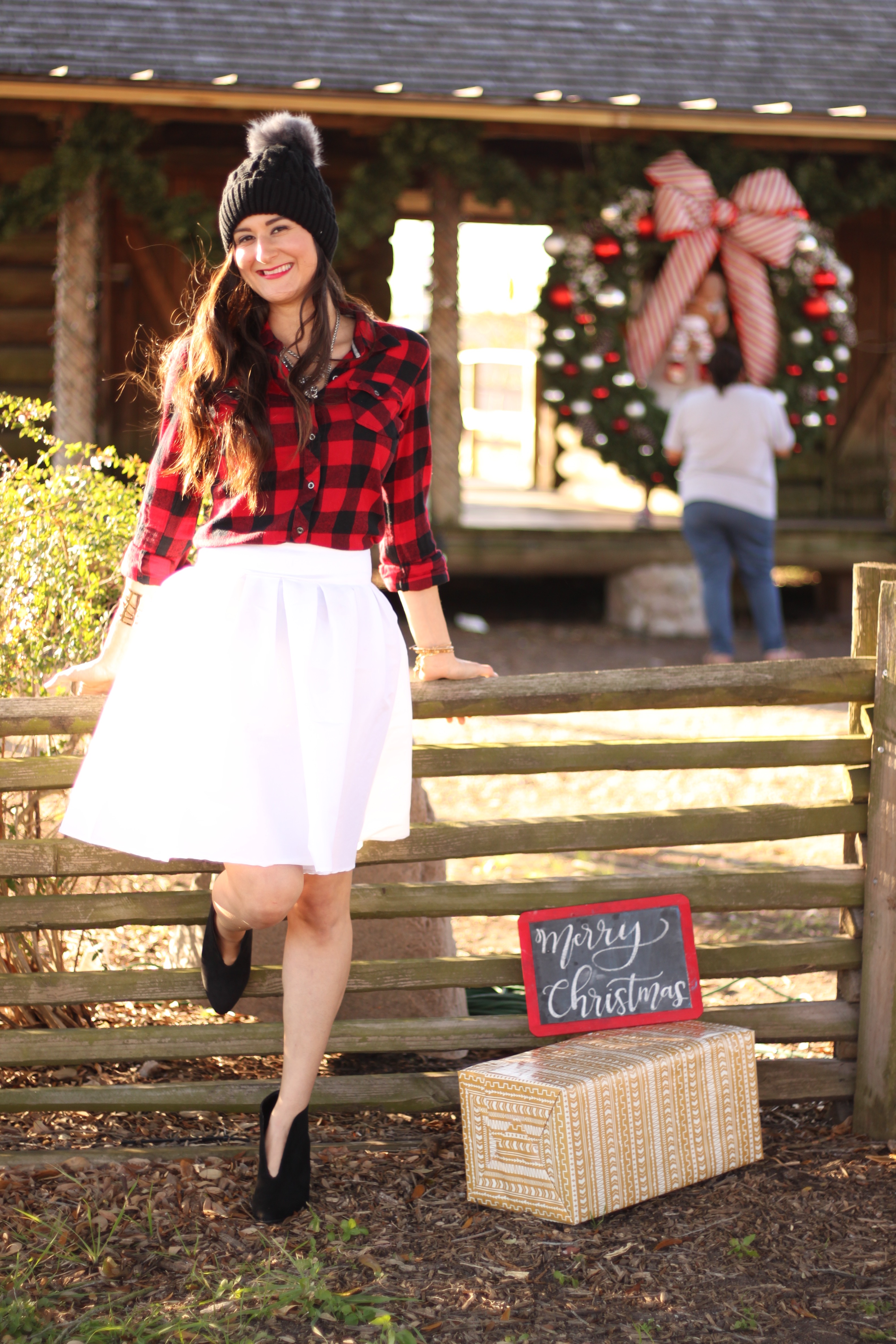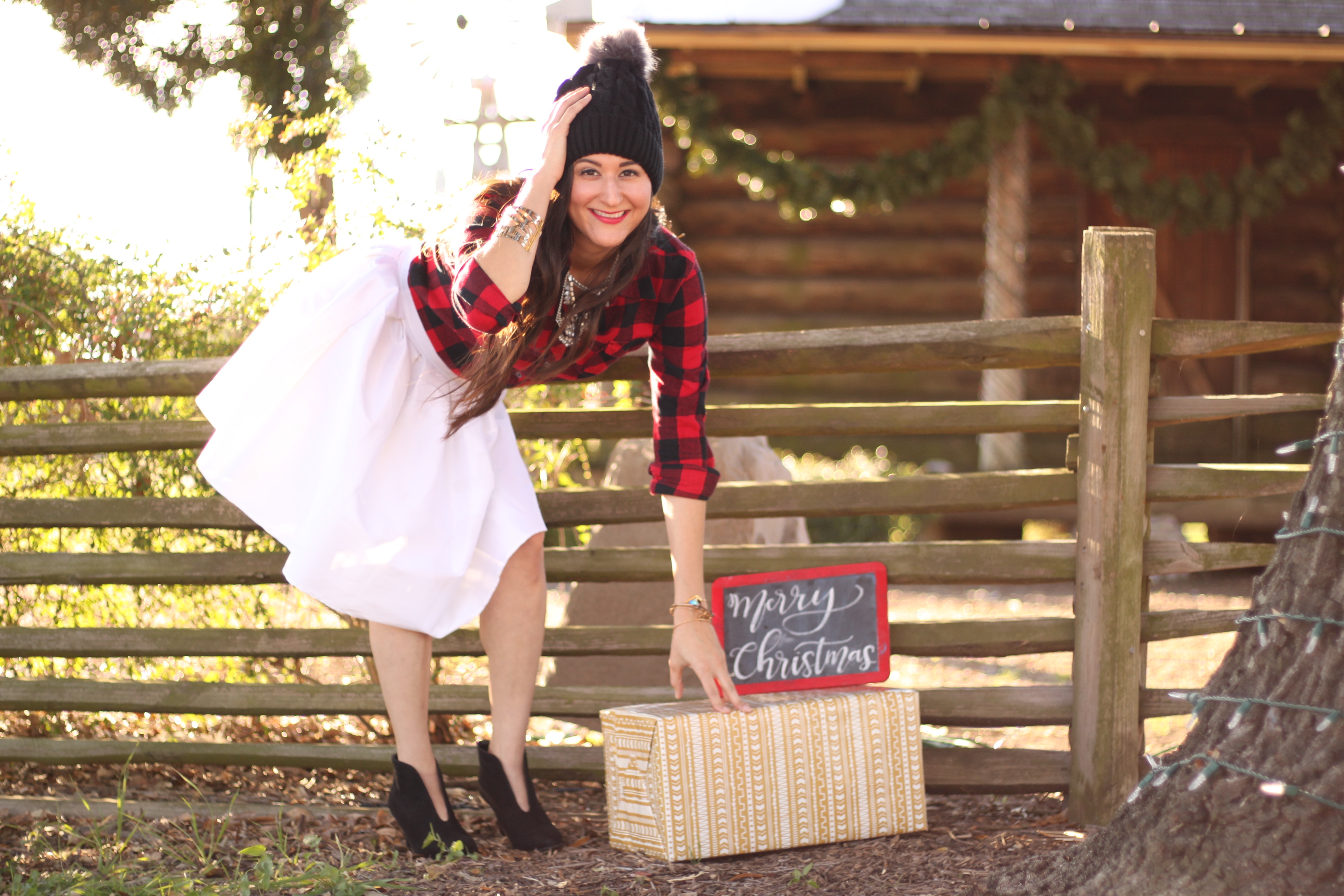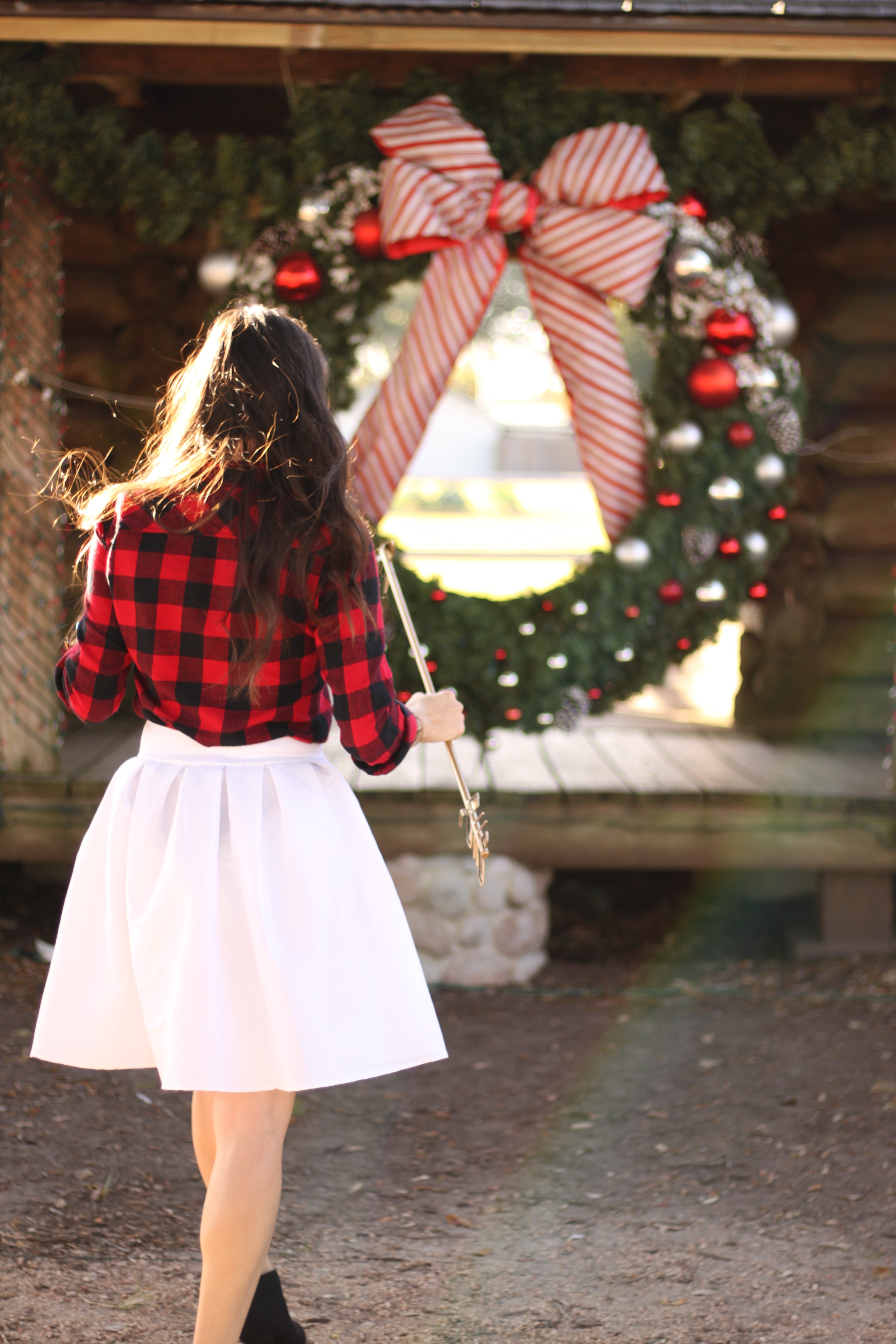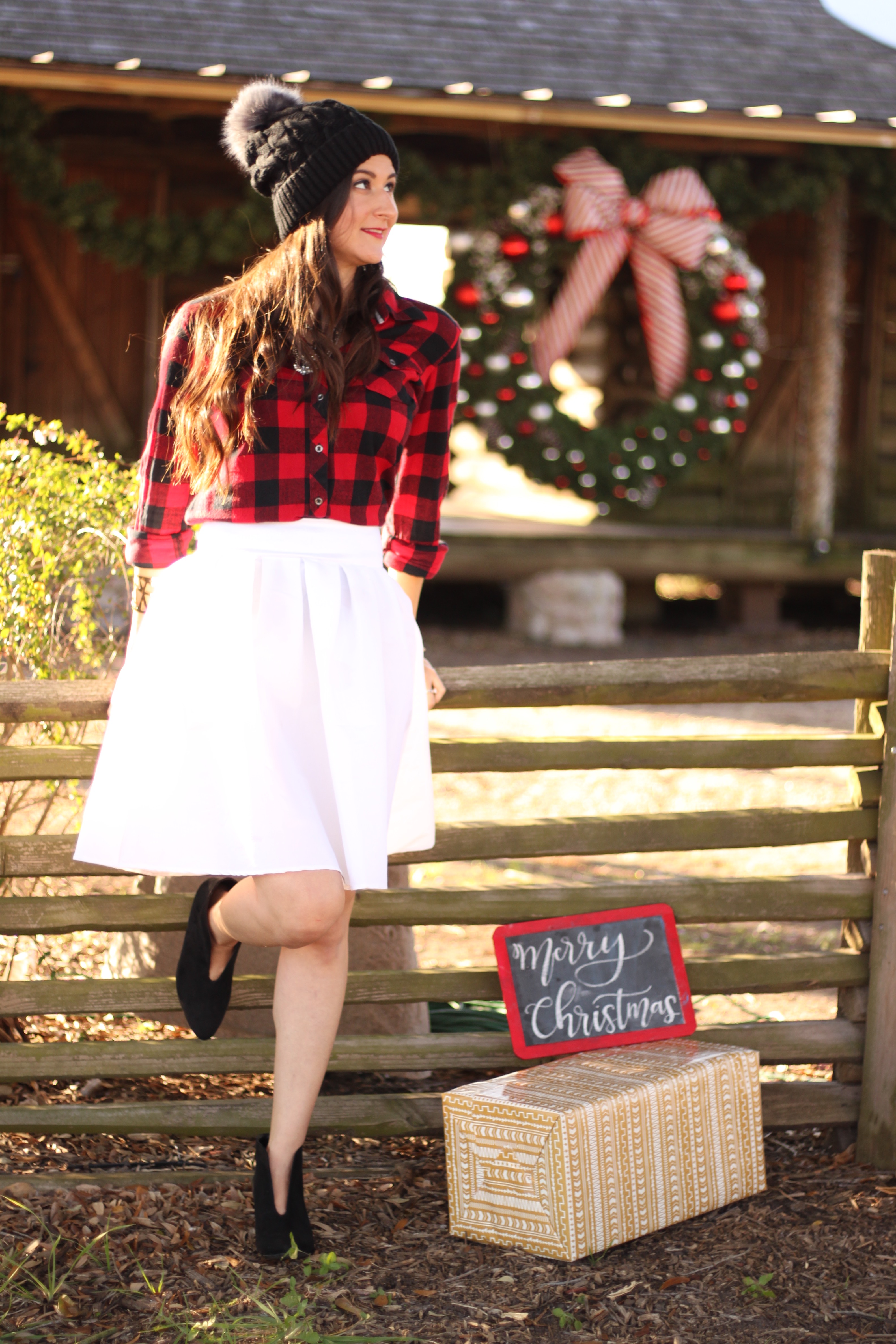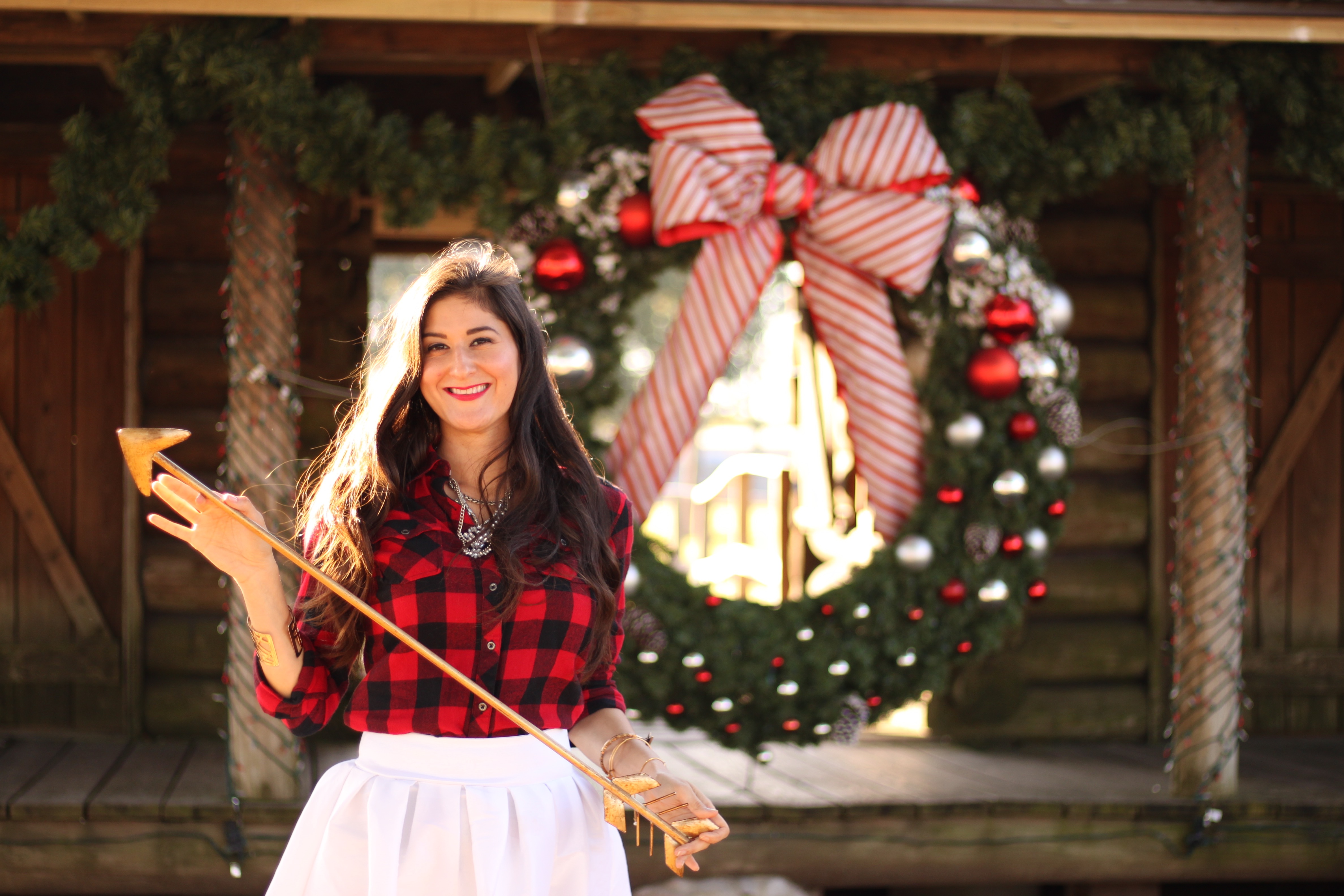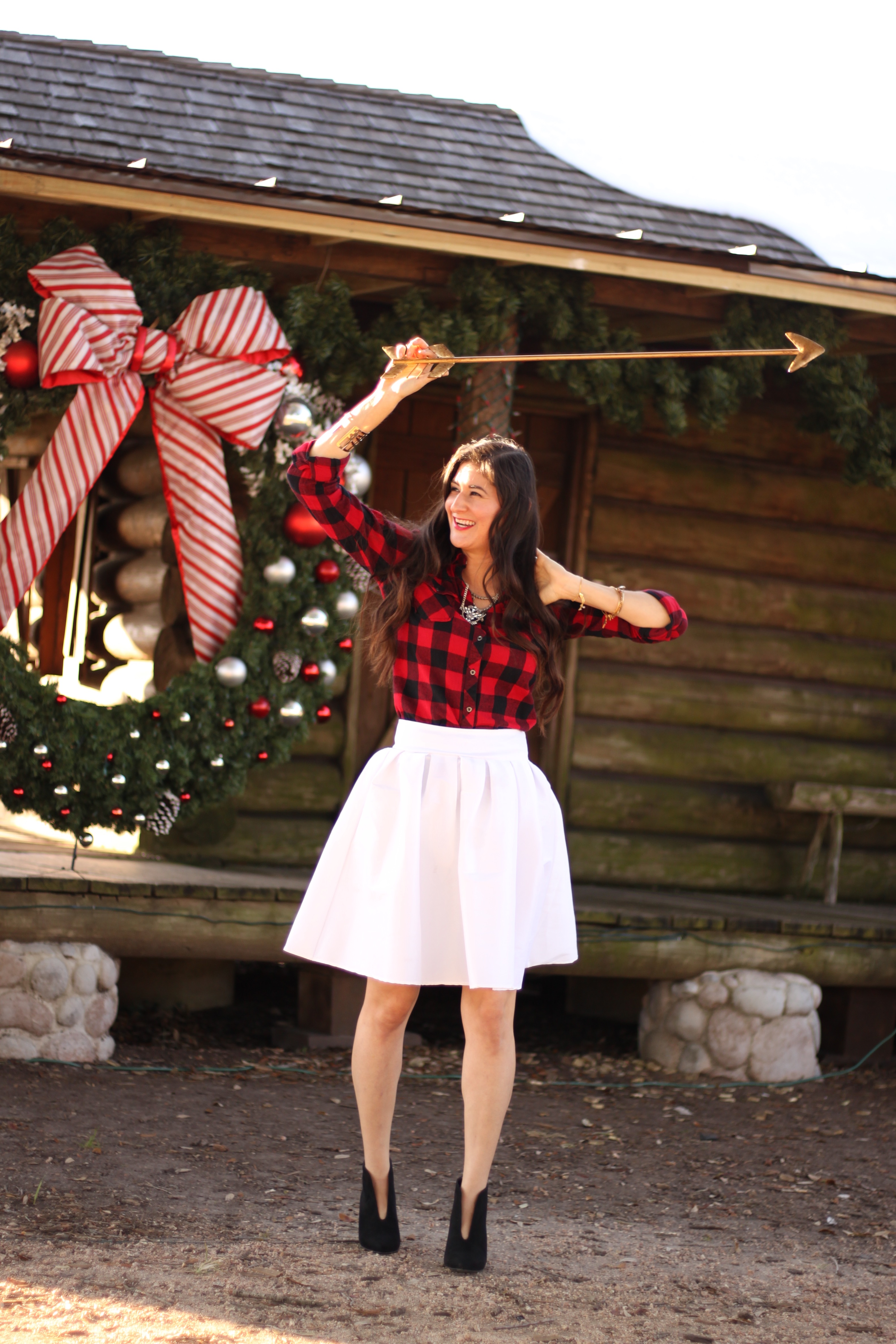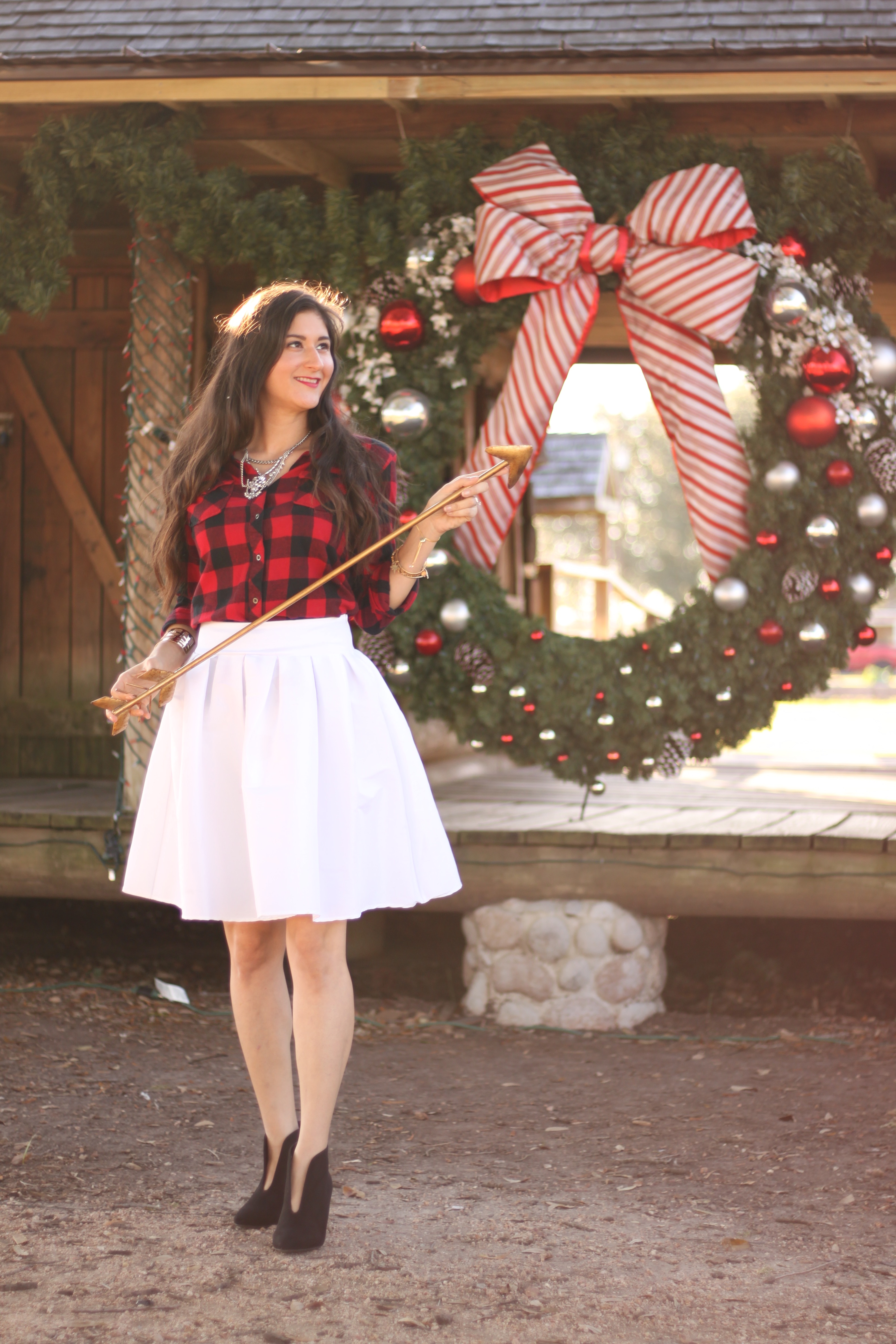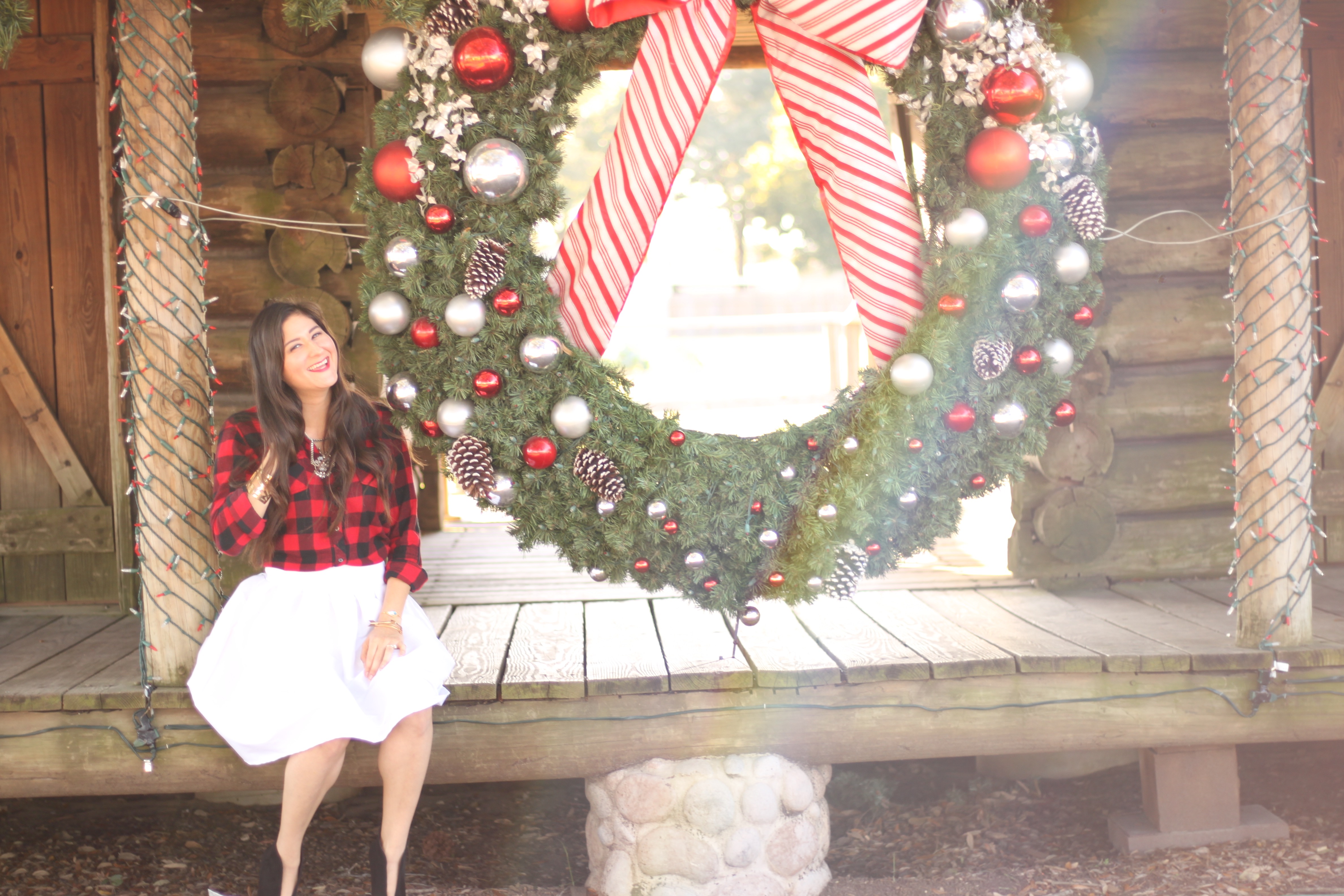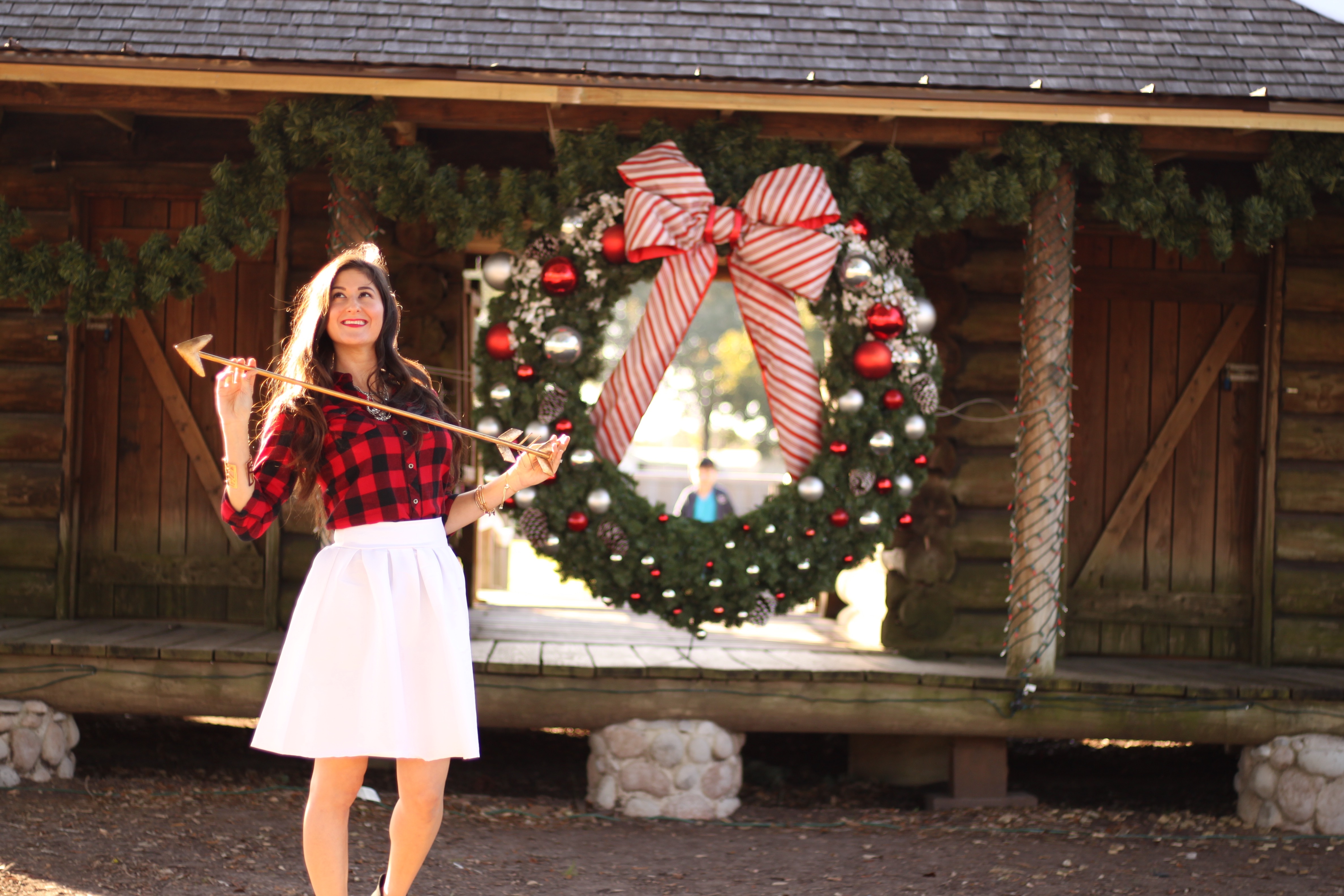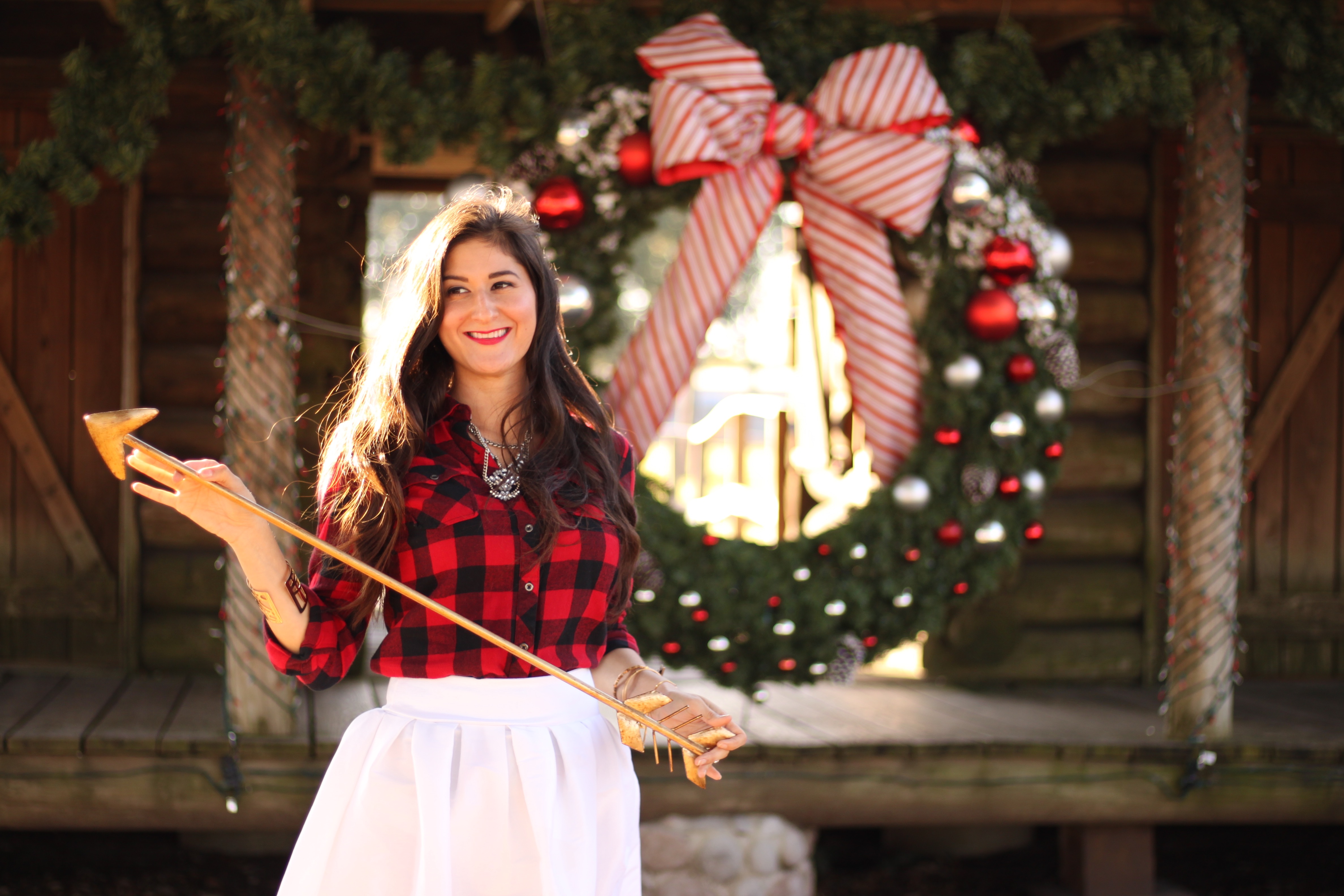 Thanksgiving is over and so is Black Friday. All of those sales were amazing right? I hope you all had a restful and blessed extended weekend. My family and I had a fun weekend. My husband and I went shopping on Thanksgiving night because I love the hype. The lines were actually not that bad. The longest line  I had wait in was at Ulta… don't mess with girls and their make up. Mind you, I did stay away from Target, Walmart, Best Buy and the mall but I ended up going to Ulta, ToysRus, and JcPenney.
I also shopped a few online sales too. All in all it was great. We also had the chance to take these cute photos at this adorable log cabin. I was so excited when I saw that they decorated it for Christmas. This time of year is one of my favorites. I especially love Buffalo Plaid! I've been having a hard time finding the right buffalo check. I'd searched so many stores. I wanted this particular style and size of the checks and would you believe that I found this cute top at The Bass Pro Shops. ha! It's actually flannel too not like the tee shirt kind that you get at some other stores. Don't get me wrong, I own some of those too.
We also happened to be taking our Christmas family photos too, but I can't share those yet.. shhh.. it's a secret.
This place has so many cute backgrounds and props, I cannot wait to share them all with you soon.
For my shirt, I purchased this one earlier this year but they still have them in stock. I love it! It is taffeta midi skirt. It is mostly matte but it has a slight shine to it. This is one of my favorite skirts. I actually bought 5 in different colors and patterns. SERIOUSLY, go buy this skirt! My other option that I was contemplating was a white tulle skirt. A black skirt would look cute too. I just wanted my skirt to be as white as the snow that doesn't fall in Texas. hehe. just kidding.
Buffalo Check for the win! What is your favorite buffalo plaid color combo?
XO,
Jenni
Shirt: Bass Pro Shops |Skirt: Cents of Style  on sale now!|Booties: Target similar| Bangles: Alex and Ani & Luca and Dani. Beanie: Jane.com
Click here to see another buffalo plaid outfit.