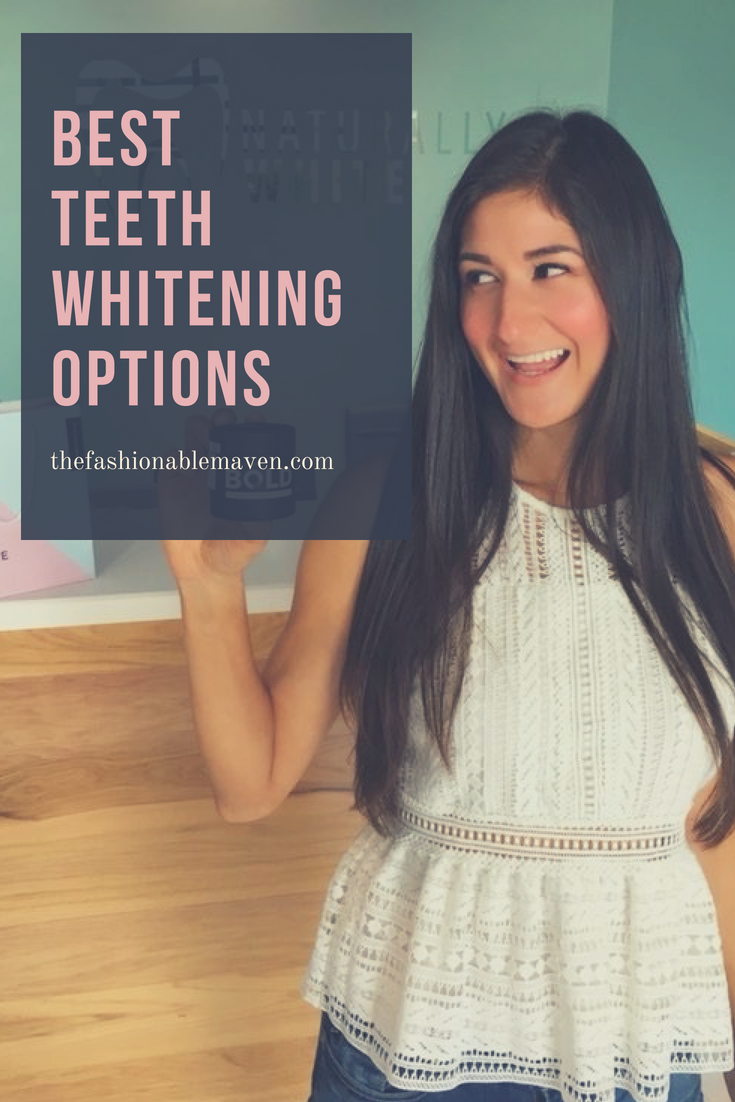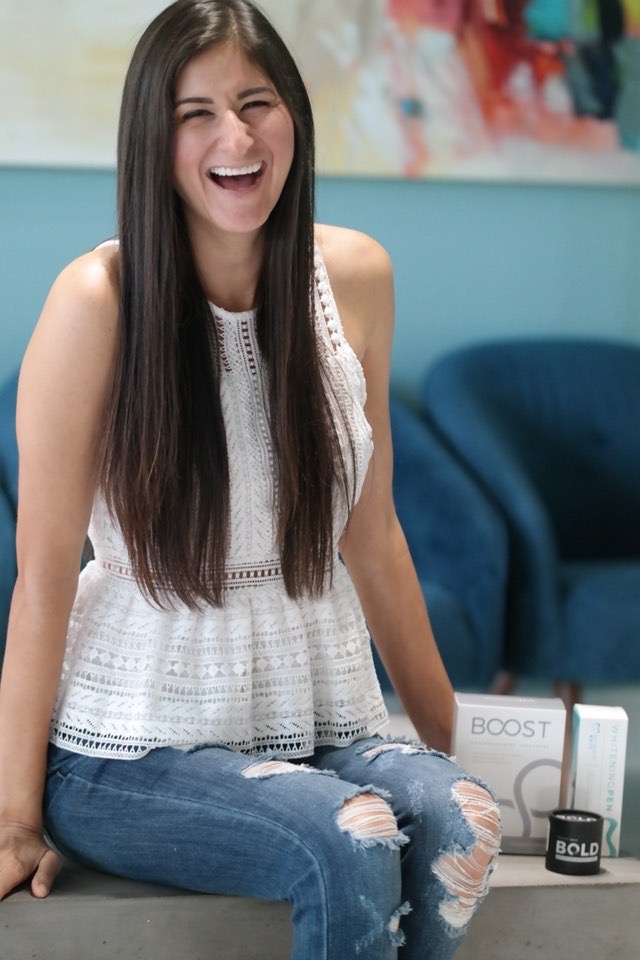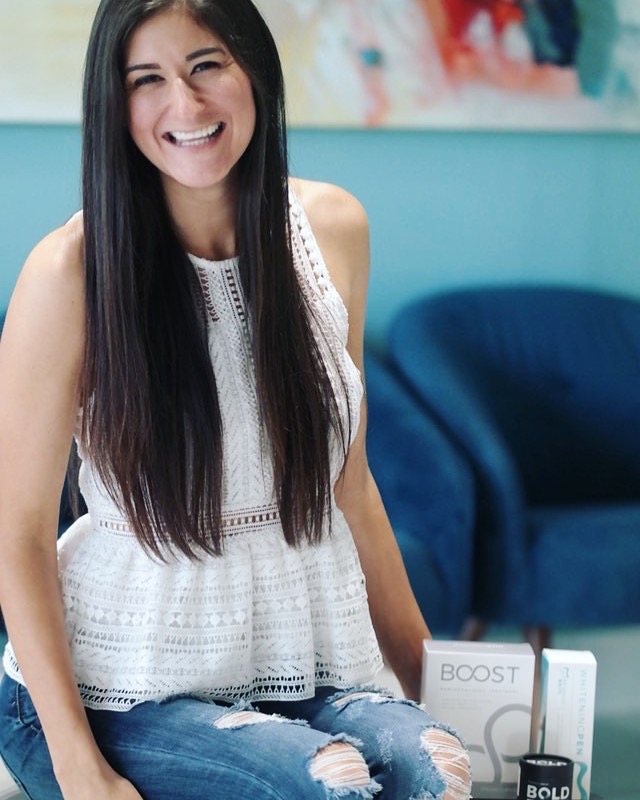 With so many options out there, Which are the best teeth whitening options for you? I have tried so many different kinds over the years and this post is all about those experiences. I hope that you are able to find the one that suits you the best.
Over the years I have tried so many different kinds of teeth whitening options from strips to professional as well. Each one has offered similar but different results. There are some factors that you need to consider before you pick one.
Time
How instant do you want or need your teeth to be whitened? Do you have more time and are you willing to commit to a longer term whitening process?
Cost
Teeth whitening can be costly but there are also many inexpensive products out there. I have tried both. There can be many different price ranges with advantages and disadvantages.
Tooth Sensitivities
Most often ones teeth can become sensitive after whitening sessions. Some brands come with gel that can be applied to teeth others do not.
As I have mentioned, over the years I have tried many different types of teeth whitening since I was a teenager. Not limited to but including, whitening systems at the dentist, different types of at home whitening, DIY whitening, whitening strips, and in office professional whitening. All of them have their advantages and some of them disadvantages. I have a favorite process now and I will share that one last. Best teeth whitening practices begin with knowing your options.
At-Home Systems
Strips:
You can buy them in the store or here and they cost about $30. We've all heard of them and many of you have tried them. If you haven't tired them heres the short run down. They are strips with whitening solution on them you place them on your teeth for about 20-30 minutes then take them off and rinse your teeth. They only cover a the fronts of the top and bottom teeth with the notion that those are the teeth most seen when you smile. If you have a large smile though, this may not be the option for you. They come with about 14 strips. I have tried these and they do work. You may experience some sensitivity. They help whiten surface stains but won't get to the deeper stains that teeth many have.
At Home Kits:
At home kits can be a really great option for teeth whitening. These are kits where you have the option to make a dental impression trays. Once the trays are made, the whitening solution comes in small syringes and then placed in the trays and onto teeth.
I have tried 2 kinds, one really cheap option and one in the mid-range option. I literally bought one that was $13 that came with an LED light, whitening solution, and desensitize gel. The package came with 2 sets of trays. The directions stated to boil some water and set the trays in the water allowing them to soften once semi-cooled make an impression of your upper and lower teeth. These then become the trays you wear with the whitening solution and desensitize gel. I noticed that they LED light and the whitening solution helped whiten my teeth much quicker than other methods. The only issue I had was with making a proper impression for my teeth. I ended up using the trays that I had made for me at the dentist office from a previous time.
I bought mine from here but you have to keep an eye out for them and catch them when they are live.
Smile Brilliant:
I was also able to try another brand from Smile Brilliant. SM would send you a kit with some putty and instructions on how to make a proper impression of your teeth, then you send the impressions back to them and they send you trays cut out from those impressions. I loved that about this company. I was able to get great trays for the whitening solution. They also came with the whitening syringes and desensitize gel. This is a really great option for long term and on-going whitening. Patience is key with this one though. It will take a few times before you really begin to see results. With this brand you are instructed to wear them nightly for 45 minutes.
Dental office whitening:
My first experience with whitening was at my family dentist many years ago. I was able to have dental impressions made for me in office and then with in a few weeks pick them up and use the syringes to whiten my teeth. This is also similar to the one above where you have to be patient with it as well before you see results.
In office Whitening
This by far has been my absolute favorite!
Naturally White a local office in Houston where you can get your teeth whitening within an hours time. Once your appointment is scheduled & arrived you will be sent to a room with a reclined chair. They put a mouth guard to help keep your mouth open. Then apply vitamin E to your lips and gums to keep them moisturized throughout the process. The esthetician then applies the whitening gel to your teeth and sets the LED light on them for 20 minutes, then rinse them off. This happens 3 times. They can be whitened 3-6 shades lighter. Mine were whitened 3 shades lighter. I loved the results from Naturally White. The cost is about $200 and the results can last 6 months to a year if properly cared for. Tooth sensitivity is uncommon with this brand. My teeth were slightly sensitive for the remainder of the day but then back to normal the following day.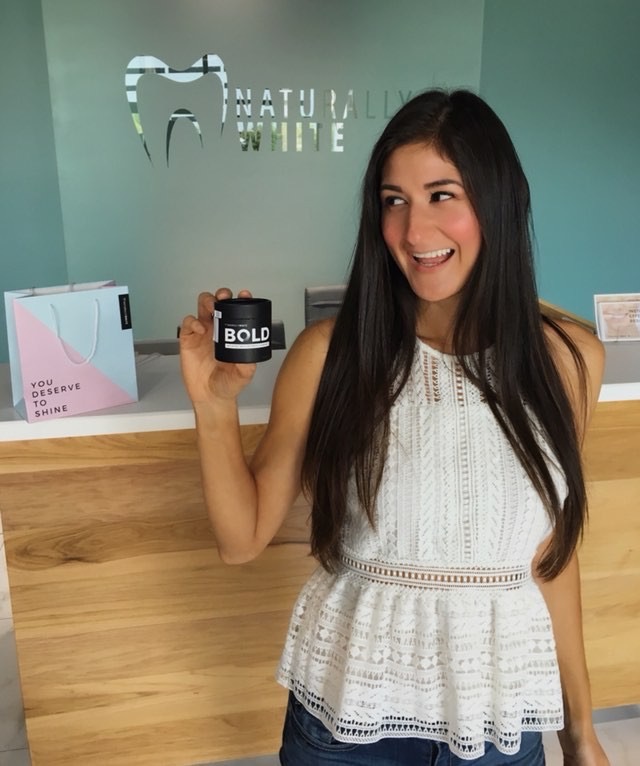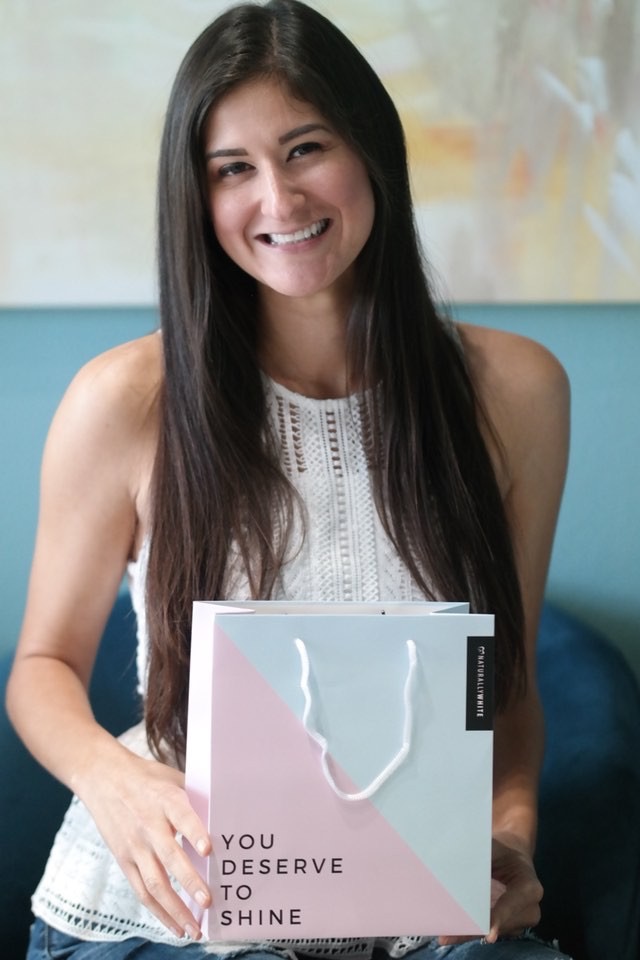 Note* I regularly use tooth paste for sensitive teeth on a daily basis.
There are so many way to achieve whiter teeth. These are some of the best teeth whitening options that I have tried. What have you tried?
XO,
Jenni
Want to read more awesome post like this one? Read about 5 things to do in Galveston, TX
*Disclosure: This post contains affiliate links. At no additional cost to you, I may receive a small commission for purchases made though the links. Thank you for your support of thefashionablemaven.com